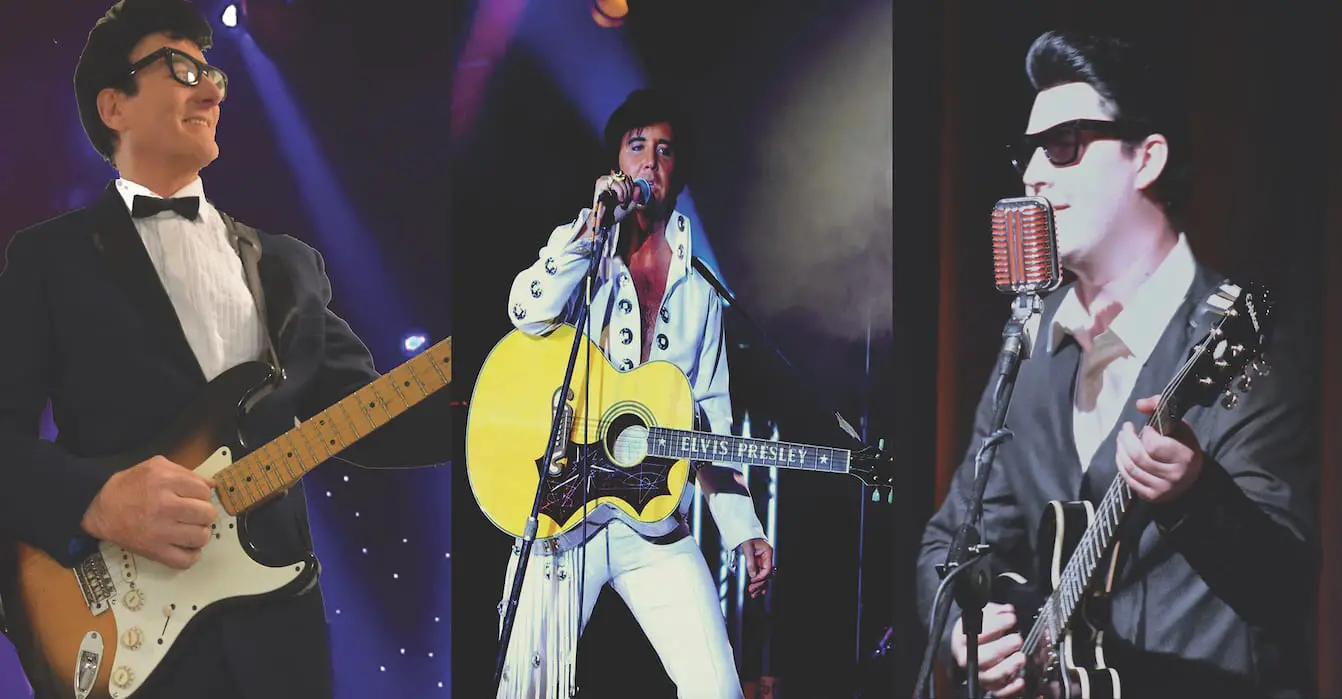 Get ready for an evening of pure nostalgia at Armagh's Market Place Theatre, with 'One Night With You'.
This two-hour, feel-good uplifting show, will take you down memory lane with the hits of three of Rock 'n' Roll music's greatest icons; Buddy Holly, Roy Orbison & Elvis Presley! Featuring all the hits to have you dancing in the aisles, from 'It Doesn't Matter Anymore', 'I Drove All Night', 'Shake, Rattle & Roll', 'Teddy Bear', and 'That's All Right Mama', to name but a few!
Each of these outstanding West End artists are worth buying a ticket to see in their own right but all three together make for a powerful musical evening full of nostalgia and fun!
Featuring Marc Robinson with his Stratocaster Guitar, Darren Page with his dark glasses, and Steve Halliday with all the moves of the king himself!
Will rock 'n' roll ever die? That'll be the day!'One Night with You takes to the stage on Friday 6 September.
Tickets are available from the Theatre Box Office on [028] 3752 1821, or online at www.visitarmagh.com/marketplacetheatre.
To keep up-to-date with the latest news at the Market Place Theatre, you can follow us on Facebook (www.facebook.com/marketplacearmagh) and Twitter (www.twitter.com/mptarmagh) where you will find all the latest information, special offers and video previews.
Sign Up To Our Newsletter