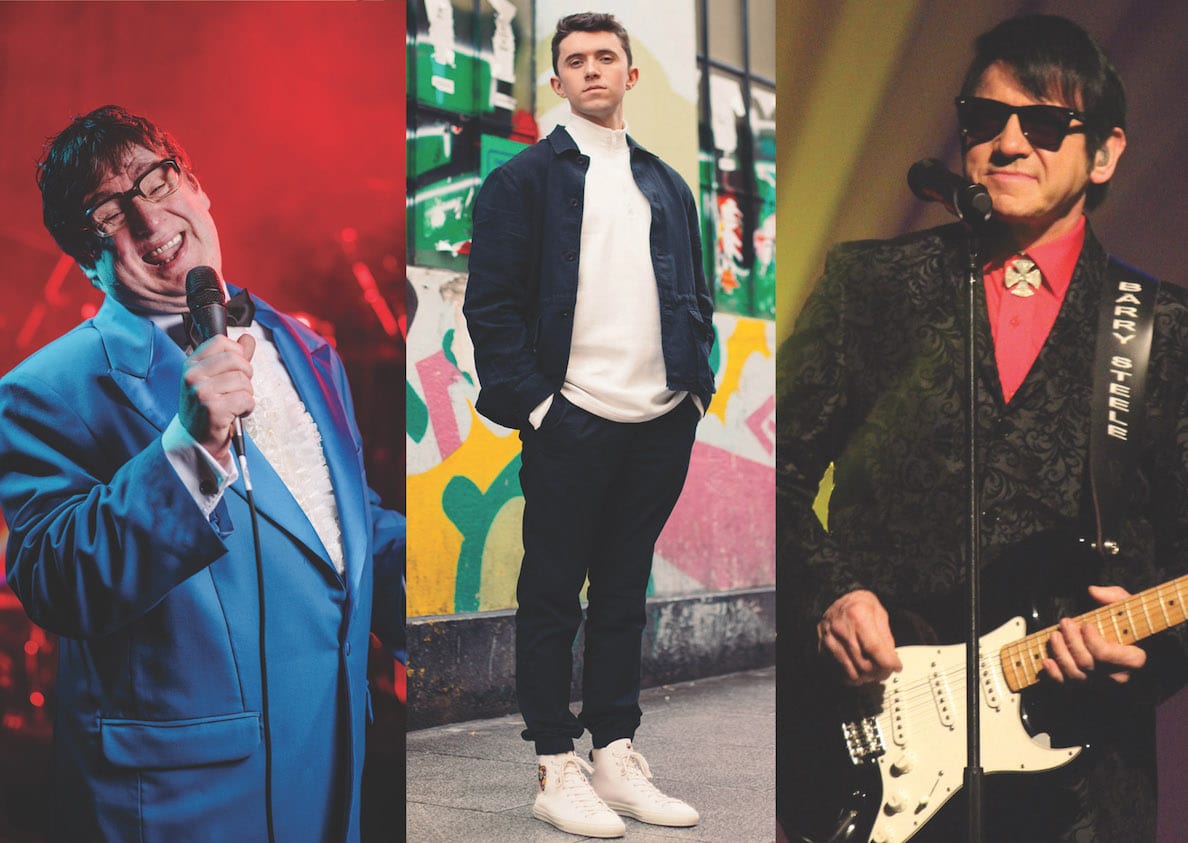 The Market Place Theatre in Armagh is keeping the excitement going with a range of fabulous entertainment throughout January.
Get ready for an upbeat night of solid gold 60s hits and 80s contemporary genius as Barry Steel celebrates the musical legacy of the Roy Orbison in 'The Roy Orbinson Story'.
Barry has been stunning audiences with his uncanny ability to recreate the vocal talents of the legendary Roy Orbison, winning rave reviews across the globe.
Barry Steele will perform The Roy Orbinson Story on Saturday, January 11.
On January 17, Dublin-born Ryan O'Shaughnessy takes to the stage. After playing the character Mark Halpin in RTE's long running TV soap Fair City, Ryan began a career in music, going on to compete in TV shows such as The Voice of Ireland, Britain's Got Talent and The Hit.
During this time, Ryan's self-penned song 'No Name' accumulated over 45 million hits on YouTube. He was then signed to Sony RCA in the UK, where he worked on his debut EP that reached No.1 in Ireland for two consecutive month.
His latest album 'Back to Square One' shows a clear maturity in his songwriting and musical taste, and he has just released his brand new single 'Civil War'.
New for 2019, we bring you the magic of the big screen with a series of monthly film screenings, starting off with Lost in Translation on January 24. See website for details of upcoming film screenings.
On January 25, Kabosh Productions presents The Box, which reveals the incredible story of Olive Swanzy, a nurse from Co. Down who served during World War I.
During her time in service, Olive kept autograph books that documented her time and those she encountered.
Watch as 'The Box' comes to life and tells the story of the men and women who placed their thoughts, hopes and dreams in the care of Olive's autograph books.
Then to end the month on a high note we have the acclaimed one-man show, Frank Carson: Rebel without a Pause, written and performed by Dan Gordon.
The show takes us on a journey with Frank from his Belfast boyhood – where life was so tough even the arms on the chairs had tattoos – through his adventures in the army, and into the world of showbiz where he entertained Royalty, delighted Pope John Paul II and never forgot where he came from.
A whirlwind comedy drama celebrating the man, the myth and the mouth – it's a cracker!
Further details of events can be found online at www.marketplacearmagh.com, and tickets can be booked at Box Office on [028] 3752 1821.
And to keep up-to-date with the latest news at the Market Place Theatre, you can follow us on Facebook (www.facebook.com/marketplacearmagh) and Twitter (www.twitter.com/mptarmagh) where you will find all the latest information, special offers and video previews.
Sign Up To Our Newsletter