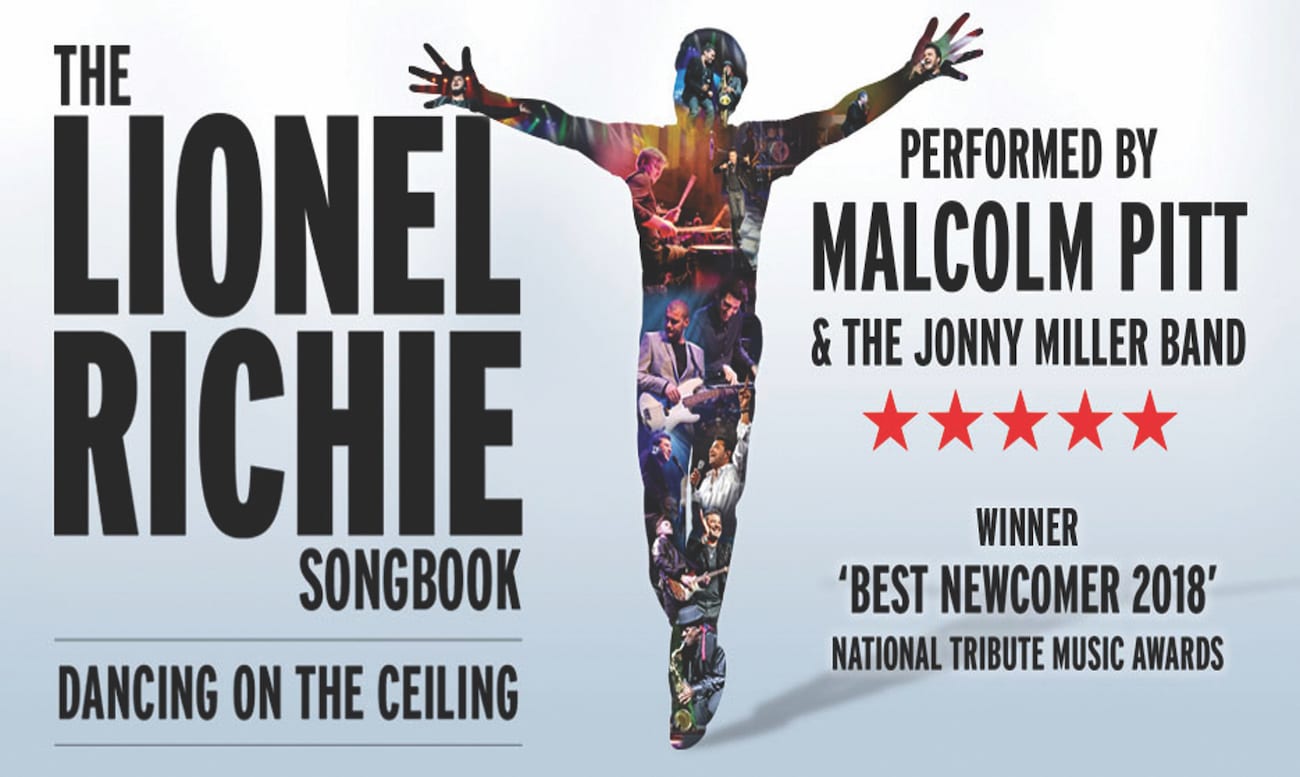 Audiences at The Market Place Theatre in Armagh will be 'Dancing On The Ceiling' 'All Night Long' with a magical evening of pure Lionel Richie & The Commodores.
'Oh! What A Feeling', winner of 'Best Newcomer' at the 'National Tribute Music Awards' is coming to town.
With a stellar line-up of world class musicians, this is a high octane show including all the greatest hits – 'Easy', 'Say You Say Me', 'Dancing On The Ceiling', 'Three Times A Lady', 'Hello', 'All Night Long' and many more.
Following his recent TV appearances on the 'Graham Norton Show' and 'Sunday Night At The Palladium' with Lionel himself, Malcolm Pitt delivers a powerhouse performance as the iconic Lionel Richie in this must-see theatre production.
Tickets for this show on Thursday 28 February are priced £21.50 and £20.00 [conc].
Also on 28 February, comes 'Orlando', the latest offering from the award-winning creators of 'Jane Eyre: An Autobiography', 'I, Elizabeth', 'Female Gothic' and 'Austen's Women'.
The life-affirming, comedic tale of an immortal poet, whose gender cannot be pinned down, whose spirit cannot be caged, and whose irreverent, romantic adventures across British history provides a magic-realist exploration of human identity.
Drawing on a decade's worth of critically acclaimed theatre-making, Dyad Productions explore what it means to find our place in the world whilst remaining utterly true to who we are.
Based on the satirical 1928 novel by Virginia Woolf, tickets are priced £13.50 and £11.50 [conc].
Join us on Friday 22 February for an evening of top quality music from two of the very, very best. With their critically acclaimed new LP 'Music Confounds The Machines' garnering high praise, Villiers and The Villains continue their upward spiral with raw and raucous gigs at Electric Picnic, Stendhal Festival and Crumlin Road Gaol.
Old school rhythm, rock 'n' blues akin to The Band and Bob Dylan with a hint of Little Feat and The Stones, these villains are proving they are ones to watch out for.
The band will be joined by Paul Meehan, one of Ireland's finest guitar and banjo players, who has recorded two albums and toured for seven years with traditional group Lunasa. Tickets are £12.
Tickets are available from the Theatre Box Office on [028] 3752 1821, or online at www.visitarmagh.com/marketplacetheatre.
To keep up-to-date with the latest news at the Market Place Theatre, you can follow us on Facebook (www.facebook.com/marketplacearmagh) and Twitter (www.twitter.com/mptarmagh) where you will find all the latest information, special offers and video previews.
Sign Up To Our Newsletter