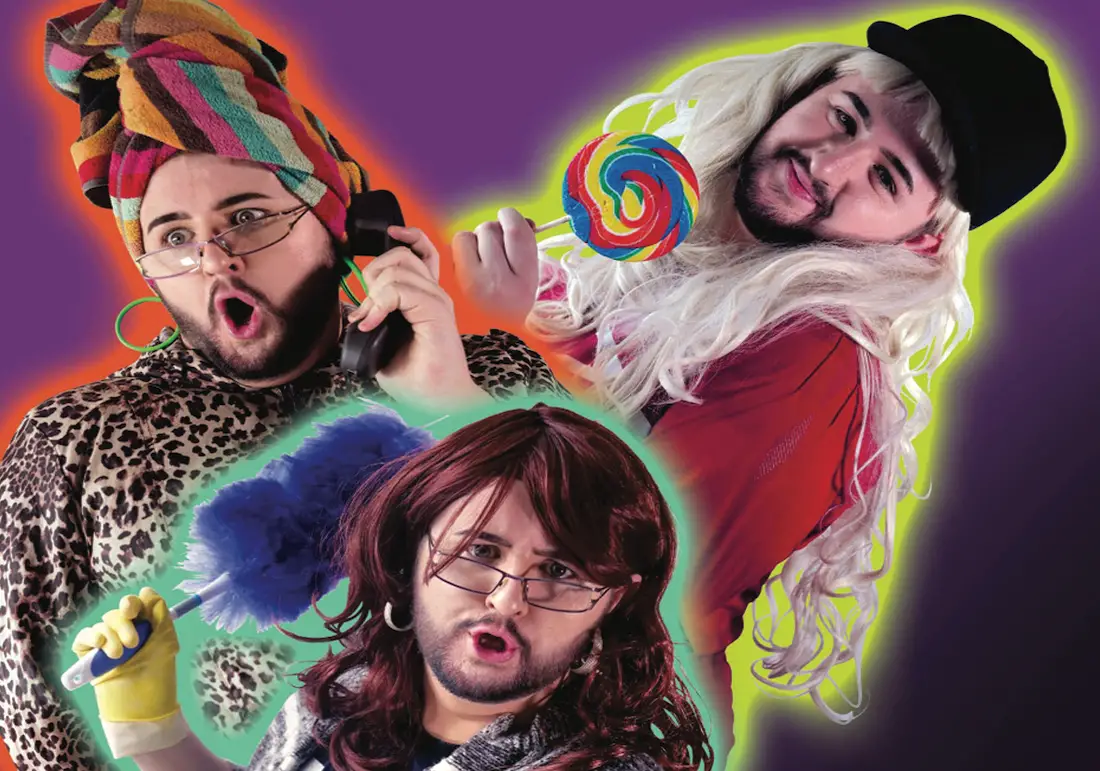 Just over two years ago a young Michael Mulcahy decided to start posting short videos on Facebook to make his friends and family laugh.
Michael didn't realise how quickly his postings would take off, within a matter of a few days he had over 1000 people following him and that number has increased to over 100,000!
But Michael hasn't stopped there as he is now bringing all his characters live to the stage.
"People kept asking me if I would do some stage work with Belfast Girls and when the opportunity came along to write a play I decided to give it a go," said writer and star of the show Michael Mulcahy.
"We did it last year and it was a hit, so we have decided to give it one more go before we move on to the next part of the story.
"So get your tickets to this one for a brilliant nights craic."
The play is directed by Christina Nelson who also stars in the show.
Christina is a theatre regular after starring in hits including 'I'll Tell My Ma' and 'Handbag Positive'.
Featuring all the Belfast GIRLS favourite characters Big Bernie Greene, Michelle, Shankill Joe and Ma and introducing brand new characters.
Packed with the songs from the Belfast GIRLS page this comedy play will have you dancing in the isles.
Big Bernie is having a hard time with her new PIP assessment and when she goes for her appointment an old enemy is waiting to pick a fight with her.
Meanwhile, Michelle has a dream of going to Santa Ponsa to get an all over tan but has to pull a few moves to win tickets.
But Shankill Joe has plans for the Belfast GIRLS!!! Will Bernie get her money; will Michelle get her Santa Ponsa Dream or will Shankill Joe ruin the day. You'll just have to come and see!!
Also starring the hilarious Jazzmin McClure
HOW DARE YOU SPEAK TO ME LIKE THAT……. book your tickets here today!
Belfast GIRLS the online sensation comes live to Armagh's Market Place Theatre on Wednesday, May 29!
Written by and starring the creator of Belfast GIRLS – Michael Mulcahy!
Sign Up To Our Newsletter