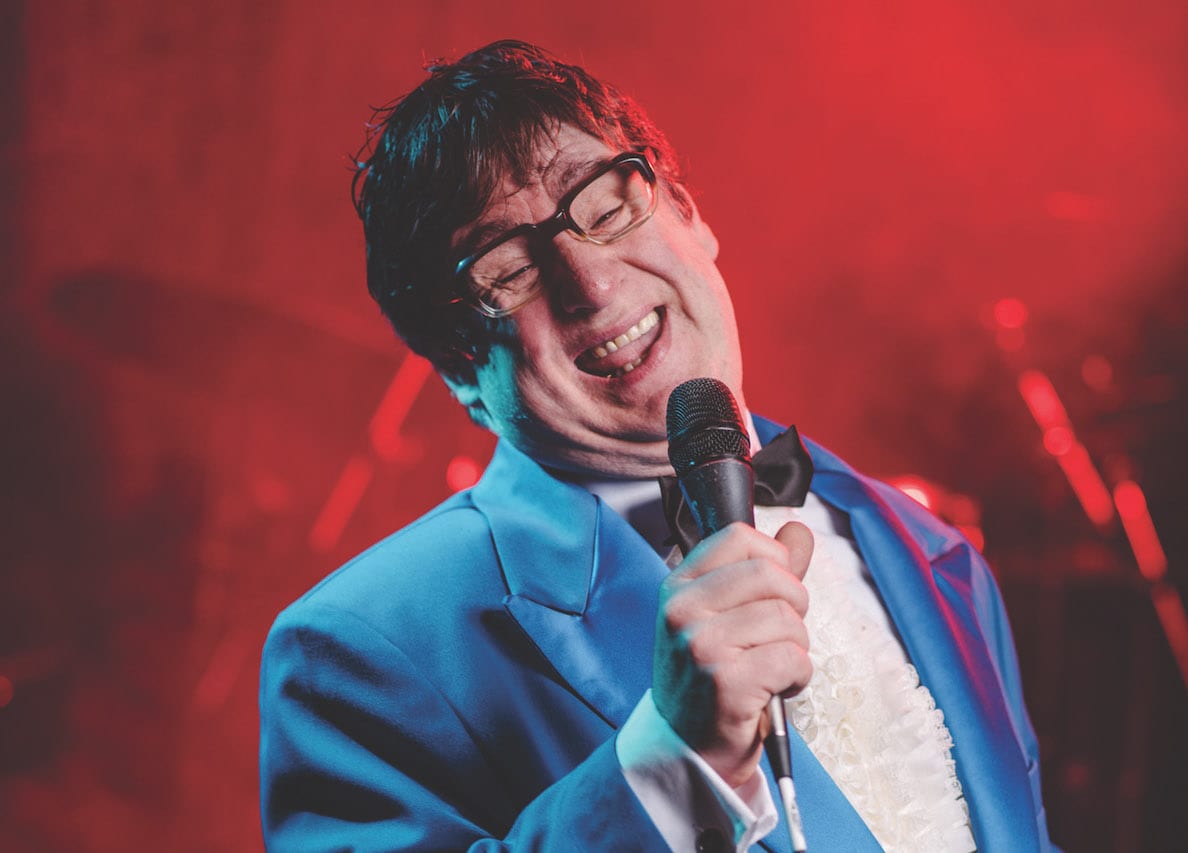 'Frank Carson: A Rebel Without A Pause' is a whirlwind comedy drama celebrating the man, the myth and the mouth, and it's set for The Market Place Theatre stage on Thursday, January 31.
Belfast funnyman Frank Carson blazed a comedy trail for over fifty years.
His quick-fire gags and infectious laugh delighted audiences on variety shows on telly and in clubs across the land – The Comedians , The Good Old Days, Seaside Special, Royal Variety, Noel's Houseparty, Tiswas, and many more. In 1976 alone, he did forty-one network TV shows.
He was Mayor of Balbriggan [twice], King of Blackpool, Clown Prince of Ireland and Prime Minister of Fun.
But there's more! In this acclaimed one-man show, written and performed by Dan Gordon, we journey with Frank from his Belfast boyhood – where life was so tough even the arms on the chairs had tattoos – through his adventures in the army, and into the world of showbiz where he entertained Royalty, delighted Pope John Paul II and never forgot where he came from. It's a cracker!
Tickets for this superb performance are priced £10, £8 [concession] and £5 [student rate], and are available from the Theatre Box Office on [028] 3752 1821, or online at www.visitarmagh.com/marketplacetheatre.
To keep up-to-date with the latest news at the Market Place Theatre, you can follow us on Facebook (www.facebook.com/marketplacearmagh) and Twitter (www.twitter.com/mptarmagh) where you will find all the latest information, special offers and video previews.
Sign Up To Our Newsletter