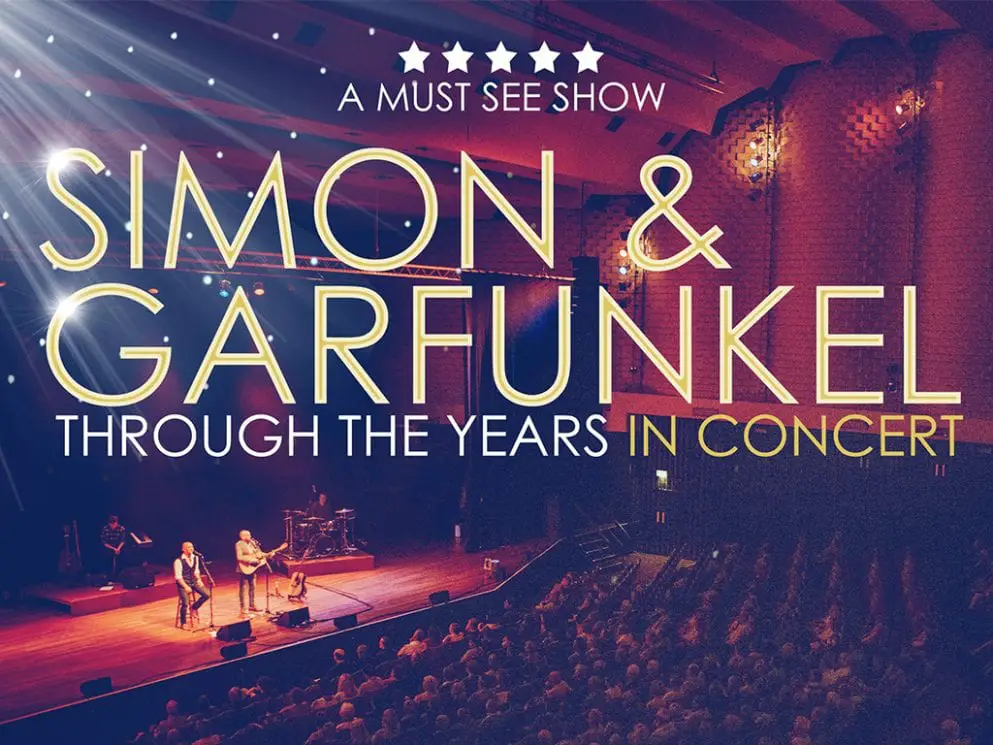 In 1953 two school boys from Queens, New York, became friends, and with a shared interest in music, began singing and writing songs together.
They cut their first record "Hey Schoolgirl" under the name Tom and Jerry which got them a record deal at just 15 years old. The song got to number 49 on the Billboard singles chart in 1957.
Tom and Jerry didn't last long with subsequent singles failing to chart, but it sparked a taste for fame in the two boys which would lead them to become the most successful folk-rock group of the 1960's and lead Paul Simon to become one of the greatest songwriters of all time.
They won 10 Grammy Awards and in 1990 were inducted to the Rock and Roll Hall of Fame. They split in 1970 after the release of
their most successful album, the chart-topping multi-platinum selling Bridge Over Troubled Water but reunited for various tours and one-off concerts in the years to follow.
In 1981 they performed to over half a million people in their home town of New York where as well as songs from the Simon and Garfunkel repertoire, they performed solo material to represent their journeys beyond their duo days.
Simon & Garfunkel Through The Years is a celebration of the music, friendship and incredible careers of those two boys from Queens. Featuring the vocals of Dan Haynes and Pete Richards, the concert is the most authentic sounding tribute to the music of Simon & Garfunkel touring the world today.
They don't dress up or try to act like Simon and Garfunkel but instead pay tribute to their iconic sound by recreating the perfect harmonies, timing and diction that mesmerised a generation, something they do flawlessly.
The show features moving video footage, and is now backed by a full band, a new addition for 2019.
Collectively known as Bookends, Dan and Pete who, like their idols, met in high school and began singing together from an early age have been fronting Simon & Garfunkel Through The Years since its creation in 2011, and will be making their fourth visit to the Market Place Theatre in Armagh this June.
"We cant wait to return to the Market Place Theatre, it's a lovely venue and we always get an amazing reception there.." says
Dan, "..they have such appreciative audiences".
The show has toured extensively in the UK, Europe and the United States and has performed consecutive sell-out runs at the Edinburgh Festival Fringe since 2014 with concerts being described as 'simply breathtaking'.
This unique, world-class concert features classic hits such as Bridge Over Troubled Water, Mrs. Robinson, The Sound of Silence and Cecelia as well as songs from Paul Simon's extensive solo career such as Kodachrome and Call Me Al.
The show is a masterpiece in performance making Simon & Garfunkel Through The Years without doubt the most accurate tribute to the music Simon and Garfunkel in the entire world.
Sign Up To Our Newsletter