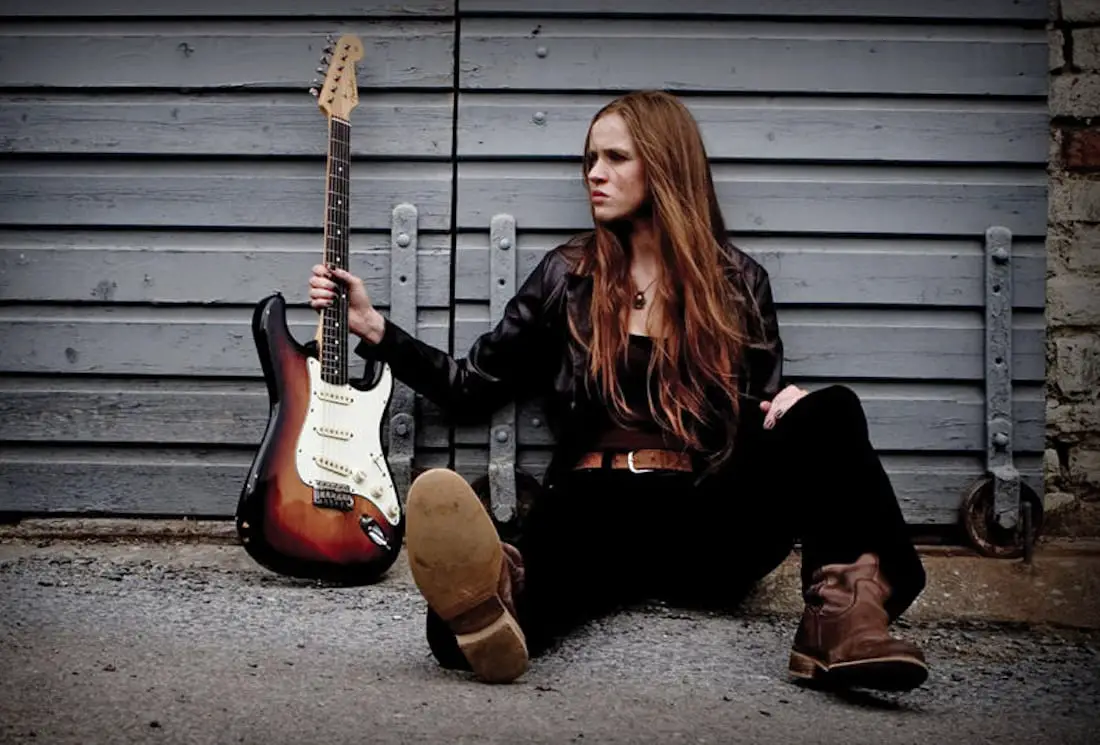 Grainne Duffy returns to The Market Place Theatre in Armagh on Saturday 15 December, for another, much-anticipated gig. Gráinne is now recognised as an international artist, performing regularly at Jazz & Blues festivals in UK & Ireland, Europe and as far away as Australia.
Last year saw the launch of her long awaited third album, which achieved rave reviews in the music press and from many radio presenters in UK, including Bob Harris and Paul Jones from BBC.
She plays a mean blues guitar, with classic numbers like 'Rather Go Blind' and 'The Thrill has Gone' in her amazing repertoire.
Her battered Fender guitar has seen some serious practice and we like to think that somewhere Rory Gallagher is smiling. Don't miss this highly talented artist and her band, as it may be your last chance to catch her in such a wonderfully intimate setting.
Then on Wednesday 19 December, it's the return of the ever-popular 'Christmas With Cantilena'. We all dream of a White Christmas and Happy Holidays, so Armagh's sensational a cappella group 'Cantilena' pour some festive spirit into our Christmas Celebrations as they ring in the festive season in their own inimitable a cappella style.
This evening of well-known traditional carols and popular Christmas songs, accompanied by the festive atmosphere, mulled wine and mince pies, will definitely put a Christmassy glow in your cheeks.
Early booking is strongly recommended for this ever-popular show that welcomes the holidays in true festive style.
Tickets are available from the Theatre Box Office on [028] 3752 1821, or online at www.visitarmagh.com/marketplacetheatre And to keep up-to-date with the latest news at the Market Place Theatre, you can follow us on Facebook (www.facebook.com/marketplacearmagh) and Twitter (www.twitter.com/mptarmagh) where you will find all the latest information, special offers and video previews.
Sign Up To Our Newsletter