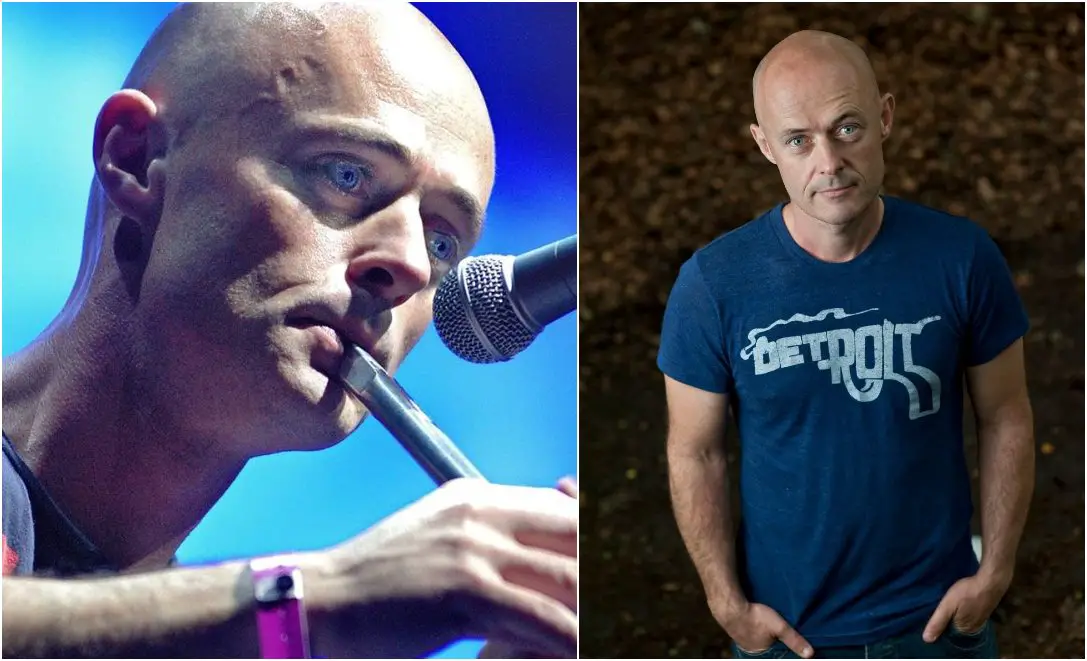 Armagh's Market Place Theatre will witness the full premiere of Brian Finnegan's 'scintillating' Hunger of the Skin live later this month.
In collaboration with Belfast artist, EMIC, poet Morna Finnegan, and Brian's band; Seán Óg Graham on guitar, Liam Bradley on drums, Danny Byrt on percussion and drums, Conor McCreanor on bass, Patsy Reid on strings and Paul Dunlea on trombone – a night of celebration, on December 10, to honour the power of the human spirit and the stories that unite and connect us.
REVIEWS OF HUNGER OF THE SKIN
– 'Irish Traditional Music like we've never heard it before, just astonishing. A musician of global importance.' ~BBC Radio Ulster
– 'A quite stunning album.' ~ The Irish News
– 'It sweeps in like the wind off the desert! Candidate for Album Of The Year' ~ Rock and Reel Magazine *****
– 'Scintillating!' Top Of The World Album ~ Songlines Magazine ****
– 'Throughout there is an urgency to it, sometimes at the forefront, sometimes below the surface, but always
present, imploring us to remember our humanity, in death as well as life. A thing of beauty.' ***** ~ Boston Irish
Brian is a celebrated composer, collaborator and producer and has toured and recorded with artistes as diverse as KAN,
Cara Dillon, Boris Grebenshikov, Anoushka Shankar, Bebel Gilberto and most recently with Ed Sheeran on his Divide album.
In March/April 2020, he created his most expansive and ambitious collection of work to date.
Featuring a genre crossing cast of 24 musicians, and recorded remotely in home studios around the world; 'Flow, In The Year Of Wu Wei' is the first single from 'Hunger Of The Skin', it was released in June 2020 and was nominated for the RTE Radio 1 Folk Awards 2020, 'Best Original Track'.
A past pupil of the fabled institution, The Armagh Piper's Club, Brian's music is forged from the tradition he grew up in, and his fearlessly inventive approach to composition and arrangement.
Frontman with the dazzling group Flook for more than 25 years and collecting awards and a huge fan base wherever they toured, Flook charged back to the top table in 2019 after a four year hiatus with the release of their 4th studio album 'Ancora'.
Buy your tickets for the show on Saturday, December 10 at 8pm here.
Sign Up To Our Newsletter