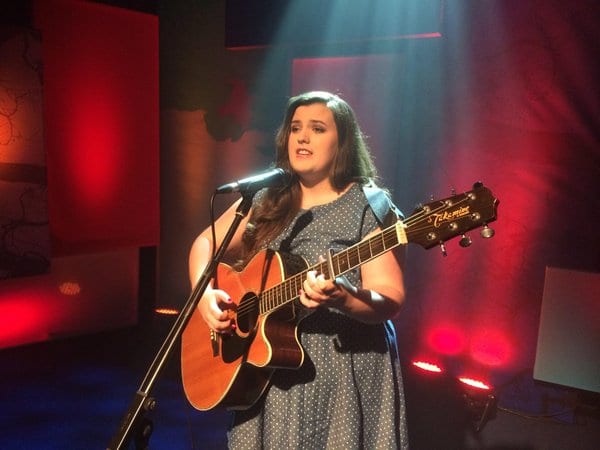 Local Irish language community group Cairde Teo is gearing up for an evening of celebration as it prepares to host a number of free events to celebrate 'Oíche Chultúir' – or Culture Night – this Friday, September 16.
The highlight of the Irish language programme of events will be a concert with up and coming Gaeltacht singer, Emma Ní Fhíoruisce, at 7.30pm in the Old Dining Room at the Charlemont Hotel. Emma hails from the Donegal Gaeltacht area of Gaoth Dobhair and has been involved with the popular An Crann Óg music group from her childhood, both as a student and now as a teacher.
As a solo artist, Emma performs many of the traditional songs associated with her local area, as well as composing her own songs and translating popular English language pop and rock songs.
Emma's unique sound has endeared her to audiences throughout Ireland and she has recently returned from a successful tour of New York, along with An Crann Óg.
The Irish language programme will also include a storytelling session for young children in Armagh City Library between 3.15pm and 3.45pm. The stories will be suitable for children at Irish medium schools between Rang 1 and Rang 3.
Cairde are also organising an Irish language awareness workshop at 6.30pm in conjunction with Gael Linn, focusing on the Irish language origins of local placenames and surnames and the influence of Irish on the local dialect of English.
The workshop will take place in the Old Dining Room in the Charlemont and will be followed by traditional music from local children and the main headline concert by Emma Ní Fhíoruisce at 7.30pm.
The Irish language programme is part-funded by Oireachtas na Gaeilge and Cairde Teo are grateful for their assistance.
Picture: Emma Ní Fhíoruisce will appear at the Charlemont Hotel on Culture Night.
Sign Up To Our Newsletter