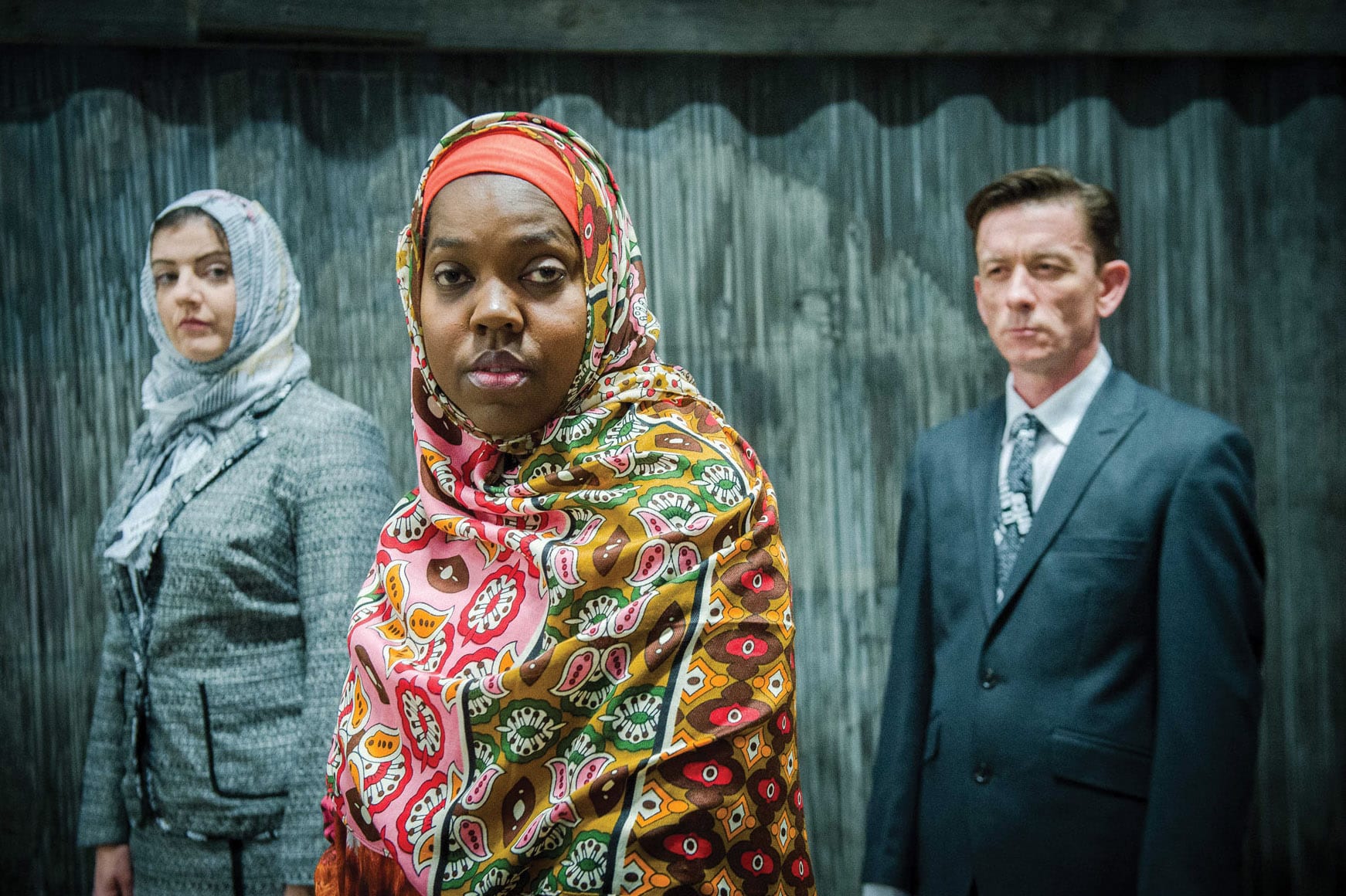 The loveable Maggie Muff is back at The Market Place Theatre in Armagh on Wednesday 7 March in 'Maggie's Feg Run', the highly anticipated sequel to '50 Shades of Red White and Blue' and 'Dirty Dancin In Le Shebeen'.
Maggie and Big Sally-Ann are on top form as they head to Benidorm on a 'Feg Run' to smuggle cigarettes home and sell for a profit. What with Billy Scriven getting someone up the duff, and Igor the Dogger being caught out having ten kids and a wife, the chums need a holiday! Sun, Sea, Sangria and Sticky Vicky! Sure what more is there to want? But here, it turns out to be a holiday they will never forget. We're talking a dive on a pedalo [and I don't mean into the sea], a slider from the poke man [not of the ice-cream variety] and some nudists from Rathcoole that have Big Sally-Ann in a tizzy. And you'll never guess who makes an appearance at the All-Inclusive breakfast buffet…… The grand finale in the Maggie Muff trilogy!
From best-selling author and playwright Leesa Harker and directed by Andrea Montgomery. Starring the critically acclaimed Caroline Curran. Please note this production contains content of an adult nature including explicit language.
Then on Friday 9 March, there's a change of pace with Kabosh Production's 'Lives In Translation', written by Rosemary Jenkinson and based on interviews with female Somali asylum seekers and support workers.
'Lives In Translation' celebrates the human survival instinct through the story of one woman, Asha, who in fleeing conflict becomes trapped in a different struggle. She is trapped within the suffocating bureaucracy of the asylum industry. The performance spans a ten-year journey from Mogadishu to London, Dublin to Belfast as one woman fights for a life free from constant fear in search of a place to make home.
Tickets can be booked through the Box Office on [028] 3752 1821, or online at www.visitarmagh.com/marketplacetheatre
And to keep up-to-date with the latest news at the Market Place Theatre, you can follow us on Facebook (www.facebook.com/marketplacearmagh) and Twitter (www.twitter.com/mptarmagh) where you will find all the latest information, special offers and video previews.
Sign Up To Our Newsletter