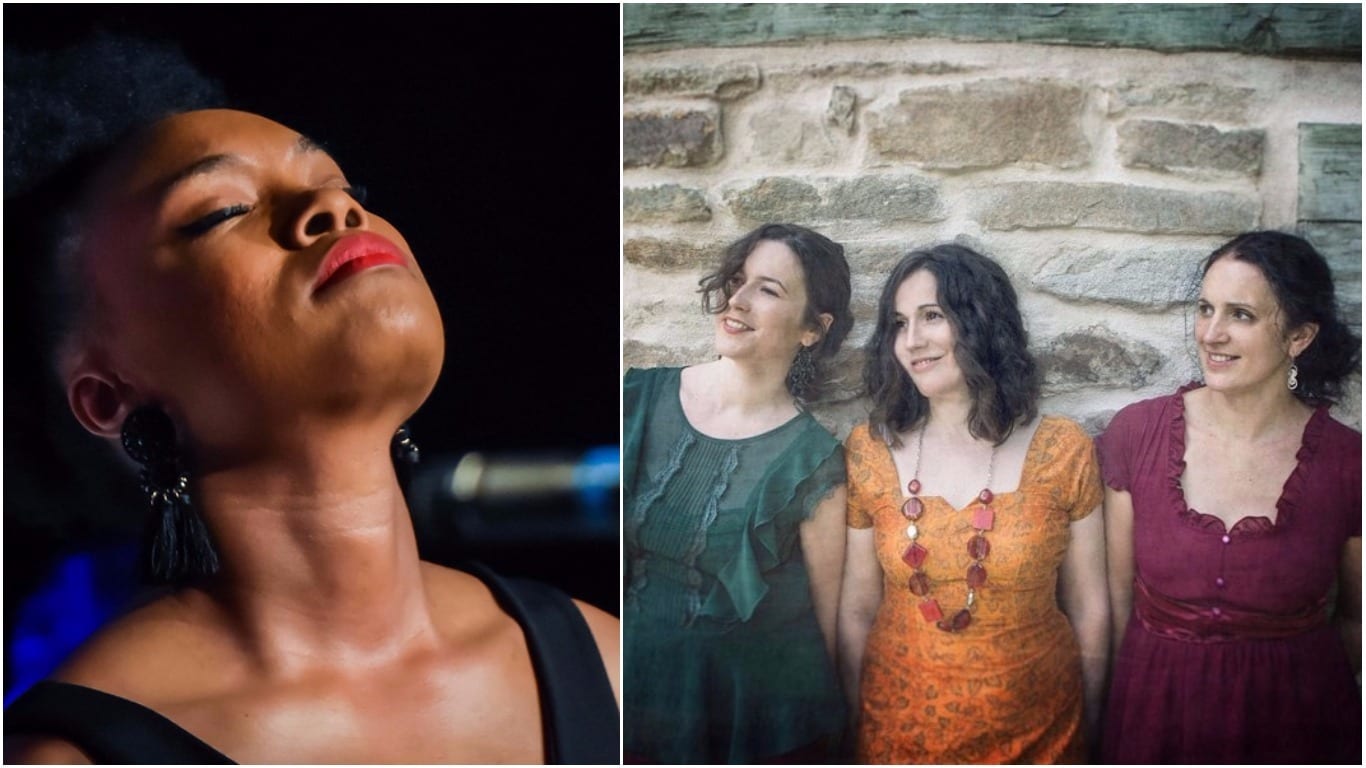 Now an annual summer favourite, the 7 Hills Blues Festival returns this week, with two events at The Market Place Theatre in Armagh. 
Dana Masters takes to the stage on Thursday.
Originally from America's Deep South, Dana grew up with the sound of soul, rhythm and blues and gospel music all around her.
Her love for music developed as she grew up and lead her to study music, majoring in vocal performance at university.
Music took Dana from South Carolina to Minneapolis and then on to Los Angeles where she lived for four years and where she met an Irish boy who would later become her husband.
From live work with BBC Radio 4 and 'Proms In The Park' to singing regularly with Van Morrison, Dana's reputation as one of Ireland's top vocalists continues to gain momentum.
Calling Northern Ireland home, Dana is passionate about music as a vehicle to make people and communities vibrant. 
The Henry Girls are an Irish folk and roots music group consisting of three sisters, Karen, Lorna and Joleen McLaughlin. You'll often see The Henry Girls on stage with a fiddle, ukulele, banjo, guitar, harp, mandolin, piano and accordion.
Their new album 'Far Beyond the Stars' was named are RTE Radio's Album of the Week in March 2017, and they will perform for one night only on Friday, August 11.
The Henry Girls combine something of our Irish heritage with a more contemporary backdrop; imbuing it with compassion, insight and warmth.
See them live and you will drift away with Celtic harmonies, folkish melodies, and a dollop of that world-famous organic Donegal style. 
Tickets for both performances are priced £12, and can be booked by contacting the Box Office on [028] 3752 1821, or online at www.marketplacearmagh.com
Visit the website at www.marketplacearmagh.com for full details and bookings, or contact the Box Office on [028] 3752 1821. And to keep up-to-date with the latest news at the Market Place Theatre, you can follow us on Facebook (www.facebook.com/marketplacearmagh) and Twitter (www.twitter.com/mptarmagh) where you will find all the latest information, special offers and video previews.
Sign Up To Our Newsletter