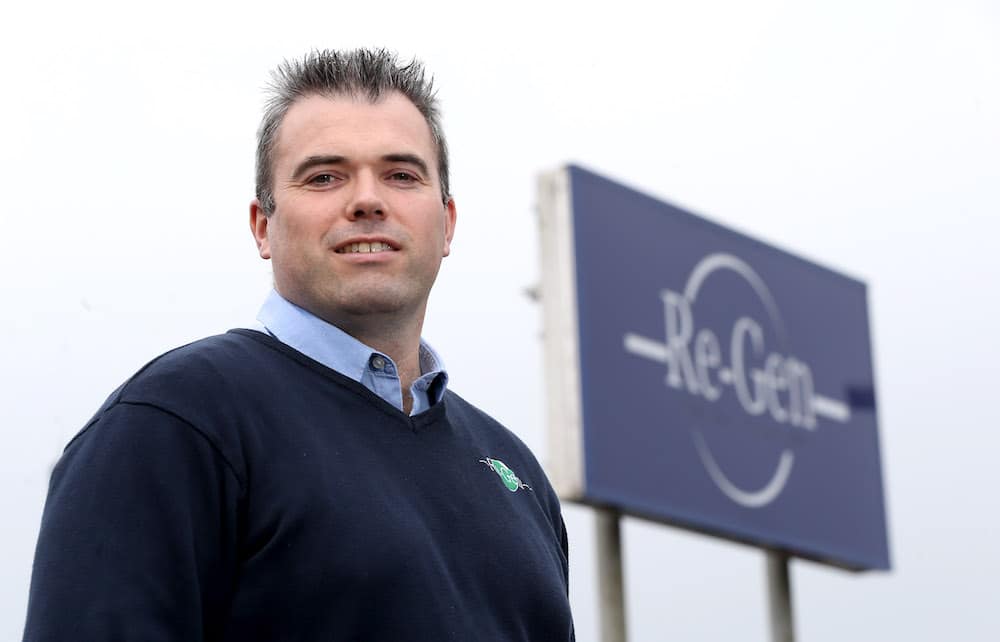 Putting out the recycling may now be a common chore for residents up and down the country but that hasn't always been the case.
One of the key players in this market is Newry based Re-Gen Waste; a family business which was set up by brothers Joseph, Colin and Aidan Doherty back in 2004.
From humble beginnings, the company has built a reputation second to none, through their pursuit for a cleaner and greener future by reducing landfill waste.
Explaining how it all began, Joseph Doherty told Armagh I how a conversation among brothers around the kitchen table in 1994 stemmed a multi-million pound business.
"I have always felt that travel is vitally important," said Joseph. "In this case one of my brothers had been out in Canada, he had seen recycling out there and wanted to do something here."
The brothers had grown up in one successful family firm – their father Joe's construction business – and had all worked together previously.
"It is hard to make family businesses work," said Joseph. "There are strains and stresses but at the same time we had worked with my father together and I suppose that is what made it work.
"He supported us and he backed us, and only for him we wouldn't have been able to build what we have built. I was 24 when we bought the plant; that was a lot for somebody that age but I was young and nothing was impossible."
The three brothers were slightly ahead of the curve at the time. Looking back, Joseph recalled that in 2004 not all homes had blue bins and it would be a few more years before that came into effect.
"It took time to grow," he explained. "We were lucky to be coming into a market which was growing. We weren't competing against anyone else because it wasn't a mature industry."
In 2004, the brothers took their experience from working for their father in construction and built their recycling plant, which dealt with blue bin waste.
Ten years later, they added a mixed plant which deals with the non-recyclable element of waste disposal, and this continued advancement is a company trend.
Joseph said the company strives to make investment every year in a bid to keep ahead of the curve and in-line with evolving technology.
Re-Gen Waste are now the biggest sorting plant on the island of Ireland, dealing with 150,000 tonnes of mixed recyclables a year – the next closest being Dublin with 80,000 tonnes.
Said Joseph: "We take material from Carlow, across to Galway and Kilkenny, we also cover Donegal so if someone puts recycling in the bin in Donegal, it comes to us.
"We are one of the only recycling facilities moving large quantities of waste cross-border and we also service a number of councils in Scotland and England where we ship and process their mixed recycling materials.
"All of this allows us to compete with anyone else in the UK or Ireland market."
Another large portion of the company is their preparation of waste in the form of Refuse Derived Fuel (RDF).
This is sent to energy plants where it is burned to recover energy in the form of heat for generating electricity and to heat homes via district heating systems.
This allows them to harness any energy from residual waste and to reduce waste sent to landfill.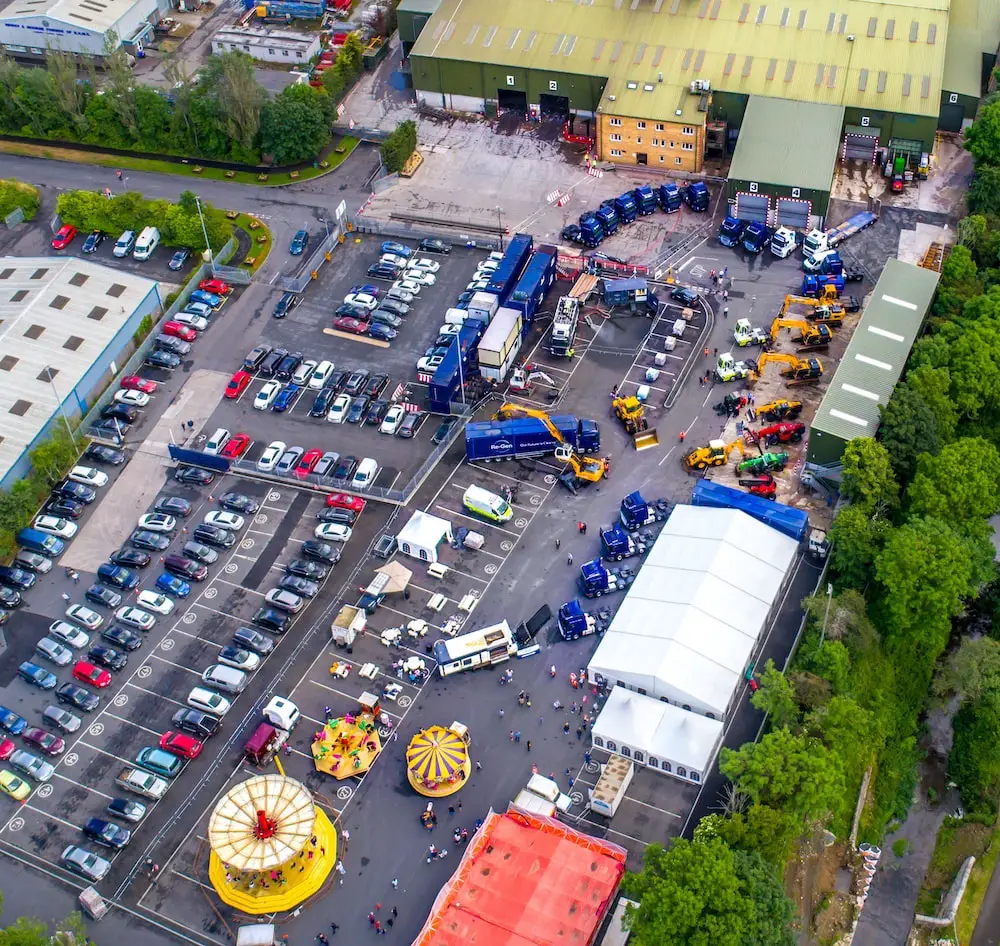 Speaking about the perception of waste and recycling, Joseph said many people don't actually believe these items are sorted – a common misperception!
"We held a community open day last Summer where we hosted 1,000 local people at the plant," he explained.
"There was a huge level of interest in what we do and our visitors were all taken on a tour of the different parts of the plant.
"The reaction was amazing, lots of people were surprised at the work that we put in to recovering recyclable materials, whilst others commented they did not even know we were here.
"It was very positive but you will always have some negativity. People want recycling to be treated and they want landfills to close but they don't want any of the necessaries to happen anywhere near them, even though there is very little impact."
Joseph said: "We are from Newry and we like to focus on doing things around Newry."
The brothers are constantly looking to grow both internally and externally; along with Re-Gen Waste they are also involved in Re-Gen Robotics and Connex Offsite.
Created last year, Re-Gen Robotics is UK and Ireland's first state-of-the-art, explosion proof 'No Man Entry' robotic tank cleaning company. The tank cleaning robots are setting new standards in safe, environmentally friendly, cost efficient tank cleaning for oil and gas companies such as Shell and Vermilion.
Every year as many as 200 people across Europe, lose their lives working in confined spaces and within less than a year of launching, Re-Gen Robotics won the Safety Technology Award at the 2020 Global Tank Storage Awards, in Rotterdam, this March.
Connex Offsite specialises in the manufacture of high-end modular bathroom pods and recently announced a three million pound contract, to supply luxury modular bathroom pods to London property developer, Mount Anvil.
Connex launched two years ago, with a £1.2 million investment, and due to a significant increase in production, will move into its new £2.5million facility ahead of time, in August 2020.
Joseph said: "People always go into business with massive goals and ambitions, but we just try to take it one step at a time and that has always been our ethos.
"We just want to grow organically. We don't have any investors or anything like that. We are from Newry, we want to remain and grow where we can offer our local community jobs and opportunities."
Sign Up To Our Newsletter