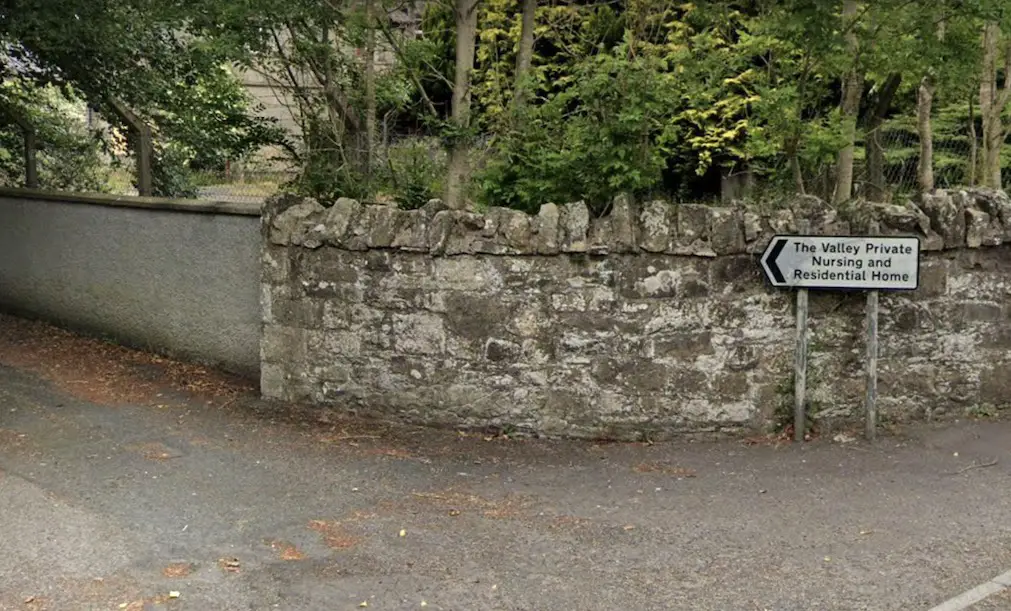 Multiple vulnerable residents died in the "immediate aftermath" of being moved from the Valley Nursing Home, which was ordered to close during the Covid-19 lockdown, by the Regulation and Quality Improvement Authority (RQIA).
The disclosure was made during a meeting of Fermanagh and Omagh District Council where it further emerged some residents were transferred to facilities with confirmed outbreaks of the virus.
The Clogher facility closed when the management company, Healthcare Ireland, was deemed unfit to operate, following an unannounced RQIA inspection in October, 2020.
It was home to 53 residents at the time.
Significant concerns were identified around management of Covid guidance, infection prevention and control, fire safety, care delivery and records, mandatory training, lack of stimulation for residents, control of hazardous substances, staff interaction with patients, and managerial oversight and governance.
RQIA found a lack of regard for patients' safety, dignity and human rights, including the quality and availability of clothing.
The home did not provide a therapeutic environment, alongside a notable lack of effort to engage residents in meaningful activity.
The Health and Social Care Trusts and the Department of Health were notified of the decision to issue a notice to cancel the facility's registration.
Councillor Donal O'Cofaigh, Independent, said RQIA was closely involved in the closure, and "with no move to nationalise to keep it open, residents were moved elsewhere".
He continued: "Of those, 14 died in the immediate aftermath. Six who had already been moved within the Western Trust area, also died.
"Some residents without Covid were moved to other care homes, two of which had active outbreaks. A doctor associated with the residents was never informed or involved."
He proposed the Council establish whether the RQIA conducted a 'lessons learned' review, and if so, can it be made available as "it is very important for relatives and survivors to obtain truth".
Seconding, Councillor Josephine Deehan, Independent, said: "This council has been very concerned regarding the health and well-being of our elderly population, and whatever measures we can do to enhance that, I'll happily support."
The proposal passed without dissent.
The relevant Health Trusts, Department of Health and RQIA were approached for comment.
A Southern Trust spokesperson said: "All infection, prevention and control guidance was followed. Trust staff liaised directly with residents and their families, supporting them as appropriate throughout the transition.
"The Trust continues to keep the care of all residents under close review. Both residents and families are aware they can address any concerns with us directly."
In a virtually verbatim response, a Western Trust spokesperson said: "All infection, prevention and control guidance was followed. Trust staff liaised directly with residents and their families, and supported them through the transition.
"We continue to review the care provided, and if residents or their families have any concerns, they are encouraged to contact the Trust."
An RQIA spokesperson confirmed that due to significant regulation breaches, a notice of proposal to cancel registration was issued to care provider, Healthcare Ireland.
They said: "These included serious concerns in relation to the health, welfare and dignity of residents, management and governance, and infection prevention and control requirements.
"On November 6, 2020, the then Health and Social Care Board (HSCB) activated the Regional Care Homes Business Continuity Plan to ensure a joined-up approach in managing the closure and ensure appropriate arrangements for the 53 residents."
The spokesperson added: "Following de-registration, a review was conducted, to ensure lessons learned from this closure were taken on board for similar situations in the future."
RQIA suggested contacting the Department of Health around publication of the review.
While included in the enquiry, this wasn't addressed by the Department.
A spokesperson said: "It's always regrettable where action has to be taken to close a care home due to the provider failing to maintain care standards required to ensure the safety and well-being of residents.
"The Department fully appreciates the upset and stress caused to families and former residents of the Valley Nursing Home."
Stressing the closure was in the best interests of residents, the spokesperson concluded: "A review of the lessons learned was conducted, led by HSCB with Regional Care Homes Business Continuity Plan members, including RQIA."
Sign Up To Our Newsletter