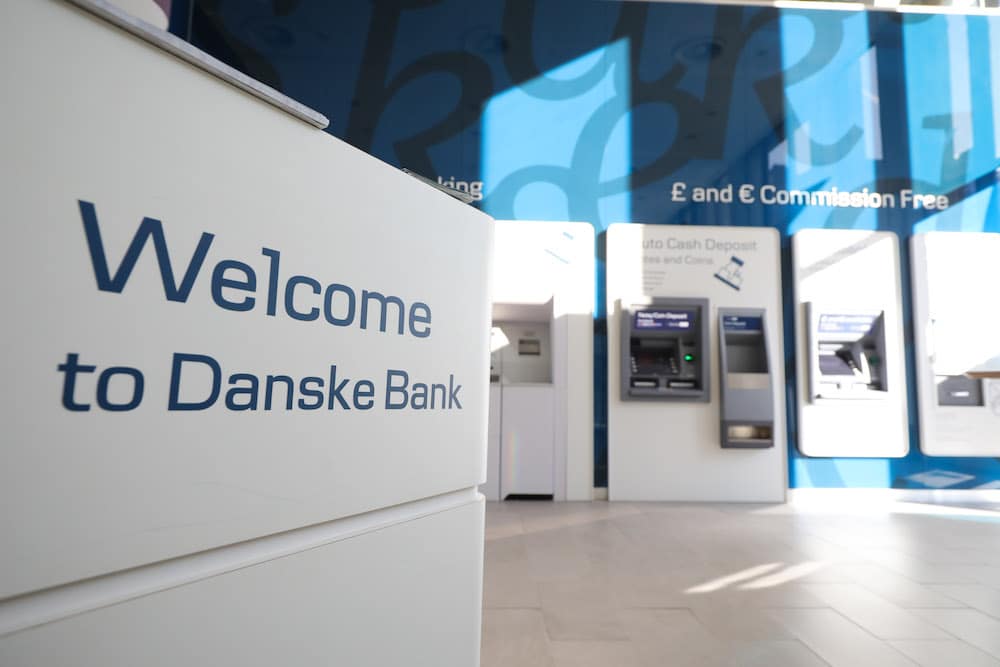 Mid Ulster District Council is to seek meetings with two banks that have announced plans to close four branches in the district.
Speaking at the council's May monthly meeting on Thursday, a number of councillors expressed their disappointment at confirmation from Danske Bank and Ulster Bank that branches across the district are to close this year.
Earlier this month, Danse Bank confirmed its Cookstown and Fivemiletown branches are to close in September while Ulster Bank announced it is to close its branches in Clogher and Maghera from September to mid-October.
Councillor Trevor Wilson said banks used to be at the heart of the community and told the chamber a number of staff and elderly people are concerned about the news. He called for a meeting with both banks to discuss the closures.
His proposal was seconded by Councillor Wilbert Buchanan who described the news as a "blow for businesses" in the district.
"Some people have moved to online banking but a significant amount of people prefer banking at a branch," he said.
"Arrangements will need to be made for cash dispensing machines and for the existing staff in the branch and we need to ensure these arrangements are made promptly."
Describing the news as a "sad day for the rural Clogher Valley area". Councillor Frances Burton told the chamber the closures will means there is not a bank between Enniskillen and Dungannon.
"We need to do whatever we can to work with the businesses and families this will hit the hardest," she said.
"It seems the best that can be hoped for is to get an ATM in the area. We have essentially been advised that it is now the Post Office that will be the form of banking in our rural area.
"The banks have said they would be happy to meet with different community groups and have suggested they could phone people but I would be concerned that scammers are usually one step ahead of all this and my worry would be those people would be targeted at that time."
Councillor Walter Cuddy said council needed to talk to a "fairly high level of management" within the banks and warned the local authority must do all they can to ensure the banks don't simply lock up the branches and walk away.
"If we let that happen we will never have any presence in the smaller towns in our district," he warned.
Reflecting on Ulster Bank's decision to close its Maghera branch Councillor Kyle Black said it was a "big blow" to residents and businesses of that area.
Councillor Martin Kearney told the chamber the Ulster Bank branch in Maghera "is the last bank in the town".
Describing the decision as a "terrible tragedy", Councillor Derek McKinney told the chamber a lot of senior citizens do not have internet access and asked where they would now go to do their banking.
Brian McGuigan told the chamber he believed banks are focused more on the "savings they can make, rather than the service they can offer people".
"I have been involved in the past with a Draperstown bank, we had a meeting and even though we pressed them to keep the service, that disappeared and no doubt similar will happen in Maghera in my view," he said.
Councillor Wills Robinson said he would concur with what has been said and described the closures as "sad news" for the district.
Confirming the requests for meetings would be extended to both Danske Bank and Ulster Bank, chair, Councillor Paul McLean said officers would "put the wheels in motion" as quickly as possible.
Sign Up To Our Newsletter