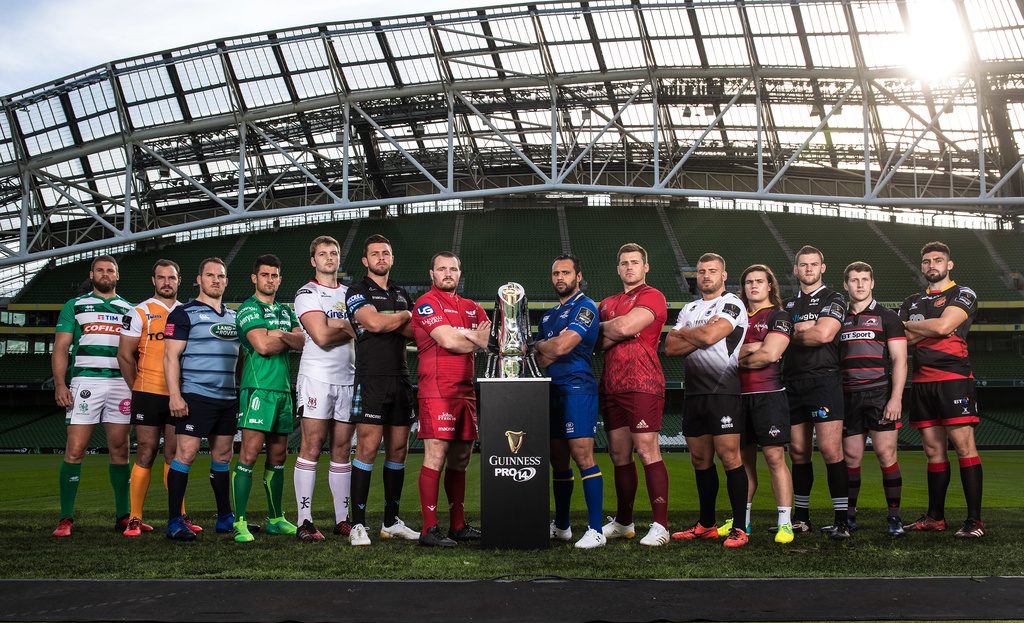 On paper, with two Grand Slams and four Six Nations titles in the last ten years, it would appear the Pro 14 has been great for Irish rugby.
But that hasn't stopped many considering the competition to require something of a shake-up, with many games providing a mismatch and a heavy disparity between home and away performances.
When the Welsh-Scottish League began in 1999, it would soon become the Celtic League, with the four Irish teams added (Connacht, Ulster, Leinster and Munster).
Those four joined Glasgow and Edinburgh from Scotland and nine from Wales to form a club competition that promised to be much stronger than having three individual leagues.
What it succeeded in doing was professionalise the club rugby ethos in Ireland and initiated an immediate benefit in strengthening the Irish national team. By 2009, Ireland were contending for a Six Nations triumph for the first time since 1985.
By 2011, it had become the Pro 12, with two clubs from Italy. Further reorganisation in 2017 resulted in the addition of two South African teams, the Southern Kings and Cheetahs, which had been dropped from the Southern Hemisphere's Super Rugby, and the two-conference Pro 14 came about.
Irish clubs have dominated
One of the four Irish teams has either won or been runner-up in all but one of the 17 competitions played since 2002. Leading the way has been Leinster with five Championships, Munster on three then Ulster and Connacht with one each.
This, in itself, is impressive considering the lack of finances inherent in Irish rugby. After all, it is recognised to be only the third-most-popular sport (after Gaelic and Hurling), yet the national team continually punches above its weight by being able to compete with the Australians, the English and even the might of the All Blacks.
A lack of competition when traveling to Ireland?
However, there is growing dissatisfaction amongst spectators regarding non-competitive matches in the Pro 14 and there have been numerous occasions where teams traveling to Ireland do so without the sense of belief or expectancy of winning.
It is clear that one of the unique problems of the Pro 14 has been the lack of truly competitive fixtures. There are often games where the away side has turned up with a distinct lack of belief in their ability to come away from places like the Aviva, Thomond Park, the RDS Arena or Ravenhill with anything more than a losing bonus point.
Of the 33 matches played on Irish soil in the 2018-19 Pro 14 championship so far, 28 of them have been won by the home team. Only four losses have been suffered by the home team in this campaign.
Of those, three were to fellow Irish teams and only one of them was won by a non-Irish club, Connacht's opening day 26-27 loss to Glasgow.
As the season starts to draw to a finish, there are still plenty of sportsbetting matchups to look at in Ireland, and for anyone who fancies the away side taking back the points, the odds are likely to be high.
Memories of Munster's 38-0 defeat of the Cheetahs, their 43-0 defeat of the Southern Kings, Leinster's 52-7 mauling of Ospreys or Ulster's 54-7 thrashing of Zebre, make the list of non-competitive matches in Ireland this season alone, extensive.
What this amounts to is that all four of the Irish teams occupy the top three places of both conferences and it looks almost certain that an Irish team will feature in the final of the Pro 14.
But is this really good for Irish rugby and will crowds continue to turn up to support, what in many circumstances, is a predetermined result?
Sign Up To Our Newsletter