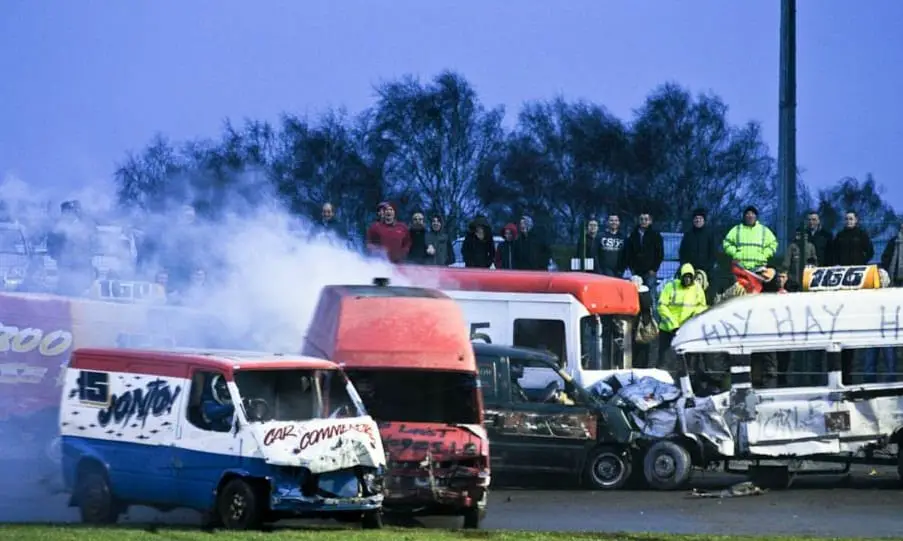 Tullyroan Oval stages its annual festive season meeting on Saturday, December 30.
Topping the bill will be the Big Van Bangers where the action as always comes thick and fast as they attempt to destroy each other to claim the aptly named Van-dalism title.
Irish Banger Champion Leonard Dunn will be one to watch, but will face stiff opposition from Dublin's Stevo McGrath and Jonathan Compelli, whilst Armagh's Davy Patton and Birches man Willy Ogilby are sure to be in the midst of the drama. The last race of the day will be the Destruction Derby where the last van moving wins!
The Rookie Bangers return for more entertaining action, and with almost 20 cars on the early booking list the action on track should be frantic to say the least. Sammy Fisher and Christy Bradley are two top names who will be aiming for victory.
The three wheeler Reliant Robin racers will be contesting their Irish championship showdown, with Portadown's Neil Martin starting from pole position. Former winners Ian Bolton, John Stewart and Billy McClean will be keen to record another triumph, with lady races Haley and Lisa Bevan also in contention.
The single-seater Superstox and the Lightning Rods complete the exciting line up for the meeting sponsored by Cirrus Plastics, with the first race blasting off the grid at 2pm.
Sign Up To Our Newsletter