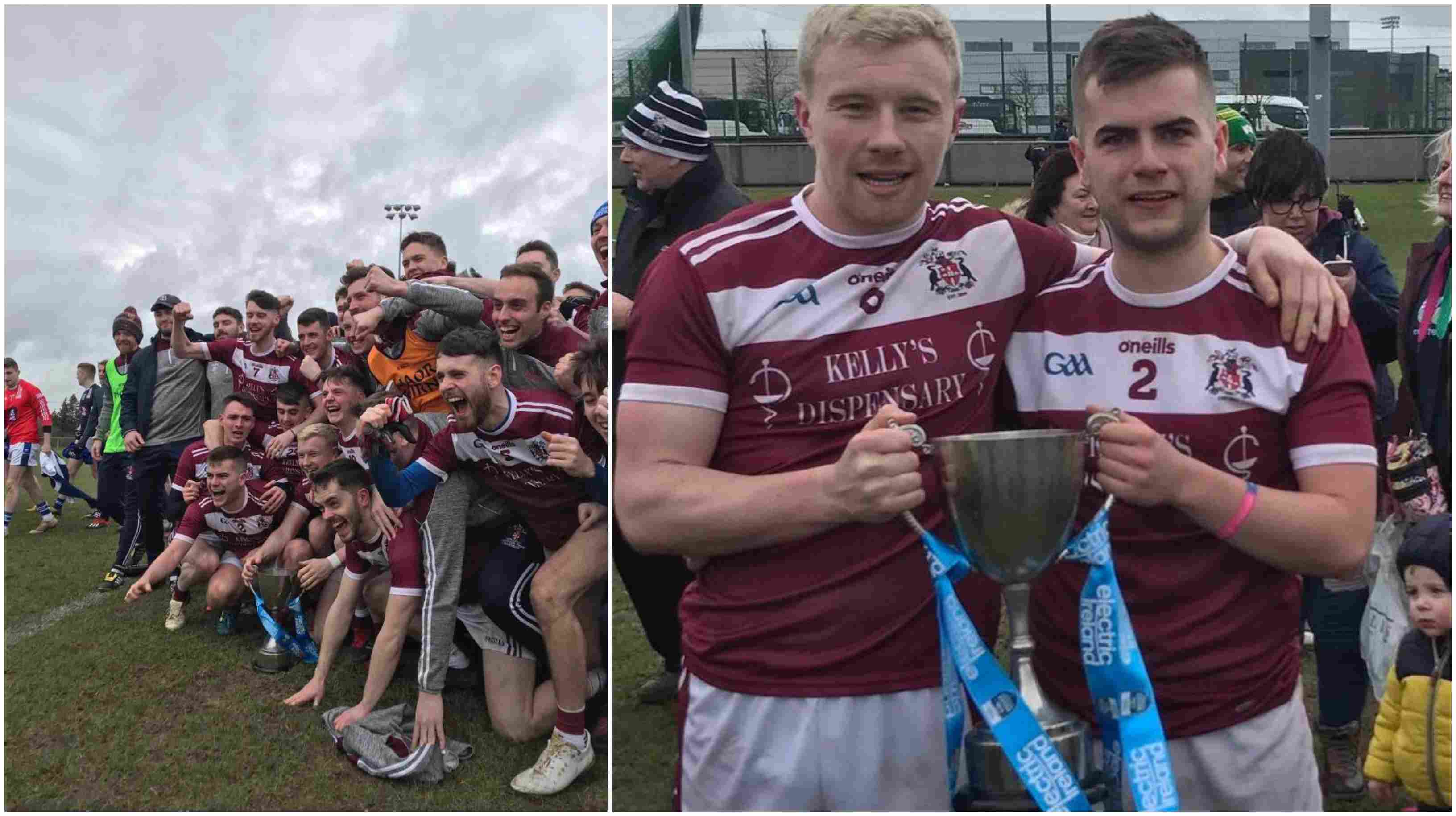 Liverpool Hope University's Gaelic Football team have made history by becoming the only British team to win the prestigious All-Ireland championship two years in a row.
The all-conquering outfit have had such a successful season they are only five games away from another record, by becoming the only British side to win the treble of North West, British and All-Ireland Championships in consecutive years.
The remarkable run has been helped by the team's star player, Mark Bradley, being one of the sport's biggest names at any level.
The Tyrone forward ran out in front of 82,000 fans in the All-Ireland final against Dublin at Croke Park last season.
He is studying for a PGCE at Liverpool Hope with the aim of becoming a PE teacher, and agreed to play for the University side while studying there.
The Killyclougher man has opted out of the 2019 Tyrone panel as a result.
Down's Barry O'Hagan, another inter-county star, plays for Hope's star-studded side, along with Ryan McNulty, a top level hurler for Antrim, and Matthew Fitzpatrick, another Antrim native.
"It's very unusual to have some of the game's best players turning out for for a uni side, but they're down-to-earth lads who wanted to keep playing while over in Liverpool," said Conor Boyle, who along with David Lowry coaches the side.
"They're just part of the team and to say we're proud of what we've all achieved together is an understatement.
"It's remarkable to go home to Ireland two years in a row and beat sides from over there, where the sport is so dominant.
"Even more so considering we're a relatively small uni in terms of student numbers at the moment."
Hope's second history-making All-Ireland victory came earlier this month at the GAA Higher Education Corn na MacLeinn Championship in Mallow, Cork.
They beat Marino College, Dublin, in the semi-final and another Dublin institution, IT Tallaght in the final.
The side, who have remained unbeaten in winning their North-West league against bigger universities such as Liverpool John Moores, University of Liverpool and Manchester Metropolitan University, are aiming to continue that run at next month's British Championships.
They must qualify through a group stage to reach a semi-final and final in order to make history.
"In the All-Ireland games all our dedication and preparation as a squad played off," said Boyle, from Newry.
"We train three times a week and play at the weekend during the season, which is a big commitment along with the lads' studies at uni.
"But we let them know from the outset what we ex and in my experience playing for the side helped me with the discipline needed to do well in classes.
"We're on a high from winning All-Ireland again because it's so rare but we will be fully focused on the British Championships now.
"We want to take this amazing season as far as we can go."
Sign Up To Our Newsletter