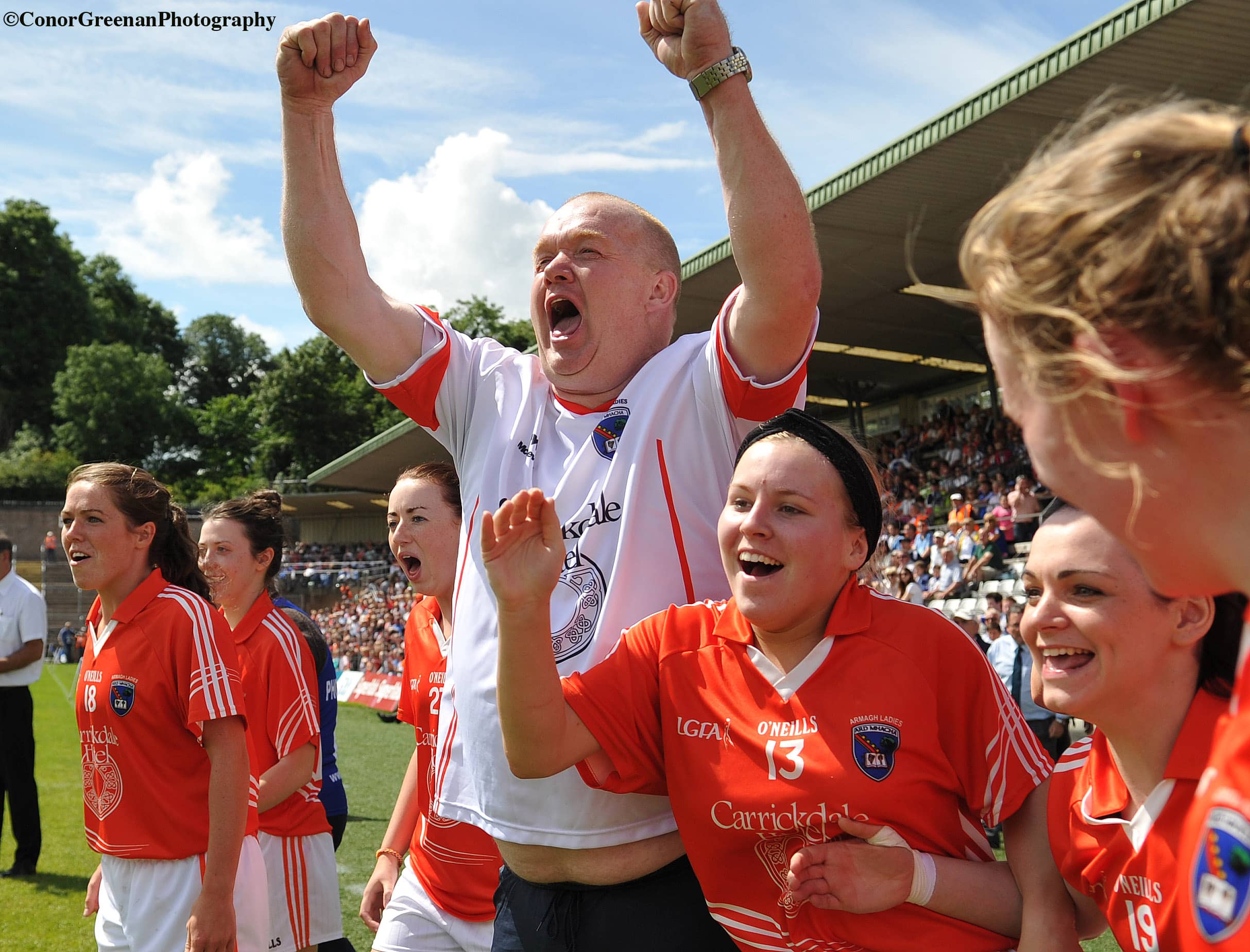 Armagh Ladies manager James Daly has quit his role at manager following their All-Ireland semi-final defeat to Dublin on Saturday.
Daly has been in charge of the side for four years in which he guided Armagh to two league promotions, an Ulster Intermediate title in 2012 and an Ulster senior title last year.
"I have thoroughly enjoyed my spell in charge but the players might now benefit from responding to a fresh voice," Daly told the Belfast Telegraph.
"Sport is all about progression and I honestly believe that at full-strength Armagh can meet the challenge of any other county. Obviously it was disappointing to lose to Dublin but the girls gave it everything and I am very proud of them."
He added:  "To be quite candid, you would have to say that our injuries caught up with us."
"We were missing players like Aoife McCoy, Caoimhe Marley, Sinead McCoy and Niamh Henderson among others and that's a big burden to carry.
"Having said that, the players who were pitched into the side could not have given more effort."
Match report: Armagh Ladies suffer heartbreak in All-Ireland semi-final defeat to Dublin
Sign Up To Our Newsletter