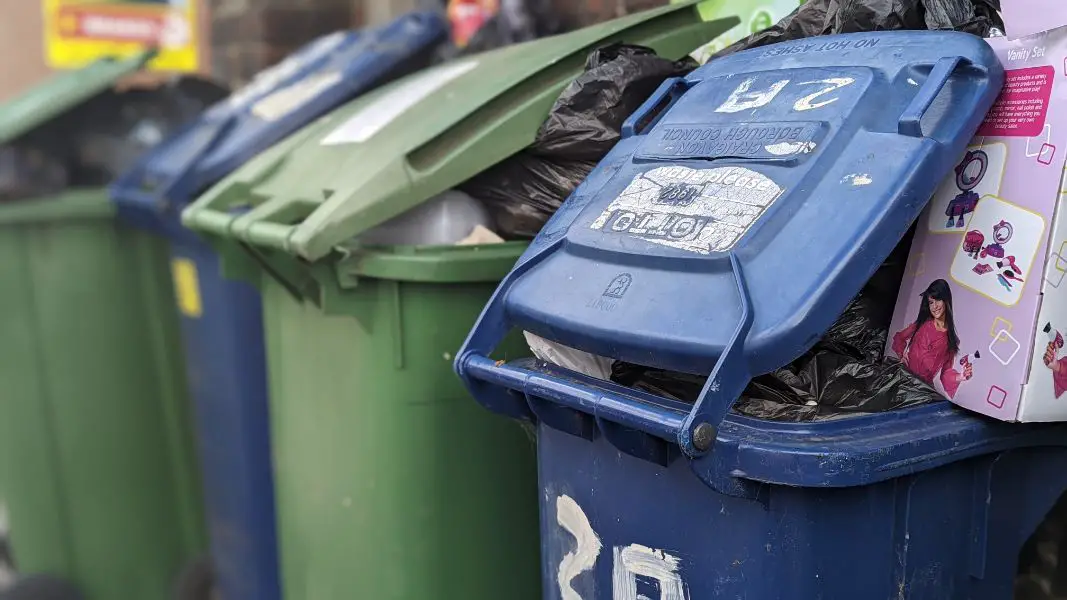 A fourth week of industrial action by ABC Council staff begins today (Monday) after talks failed to break the deadlock on Friday.
Talks will resume this morning but amenity sites will stay closed and bins will remain unemptied.
Sinn Féin councillor Liam Mackle says his party fully supports the workers' demand for a fair pay deal.
"Twice we have brought forward proposals that would help break the deadlock and deliver an end to the strike," he said.
"Sadly our proposals have not enjoyed the support of the majority of councillors and we now call on all parties and members to publicly state their position.
"We continue to visit picket lines and liaise daily with union leaders and senior officers of the council.
"It is clear however that the most recent bout of negotiations have stalled. As such we will again, this week work to secure a deal.
"Unfortunately due to the confidential nature of negotiations we cannot always give the public the details they deserve.
"However we wish to reassure the workers and our ratepayers that we stand ready to deliver a deal that will bring the strike to an immediate end."
SDLP Councillor Ciaran Toman said he was "frustrated at the lack of progress in talks to date".
"As a Councillor, Ratepayer and Resident I like everyone else want to see the ongoing dispute resolved as quickly as possible.
"I am embarrassed at the state of our streets. I share the anger that bins remain overflowing and householders don't know what to do. I see children's play parks in a terrible state, children can't get playing football games on Council pitches, events cancelled, Silverwood Golf course is in a terrible state, the impact on businesses and the list goes on…
"I am also appalled at the lack of progress in addressing issues of concern for staff, around wages and conditions, especially those on lower pay.
"There is no justification or excuse, it needs resolved.
"Talks between council management and staff representatives continued last week, but no breakthrough was achieved. [Today] councillors will meet with union representatives.
"I and my SDLP colleagues are working hard to try and get a resolution that sees services resumed ASAP and staff supported. Unfortunately not all parties are agreed on how this can be achieved.
"As a councillor I am working hard to see this whole shambles resolved. I want to see staff properly paid and recognised for their work; equally I don't want to see hard pressed households hit with higher rates bills. Every household is feeling the strain. I have been helping some families facing very difficult times, it's only going to get tougher."
Councillor Toman urged members of the public not to dump household waste at the side of the road or at the gates of the recycling centres.
He concluded: "All I can hope for is that we get the breakthrough this week. Talks have been positive and progress has been made, let's just hope this is near an end."
Sign Up To Our Newsletter