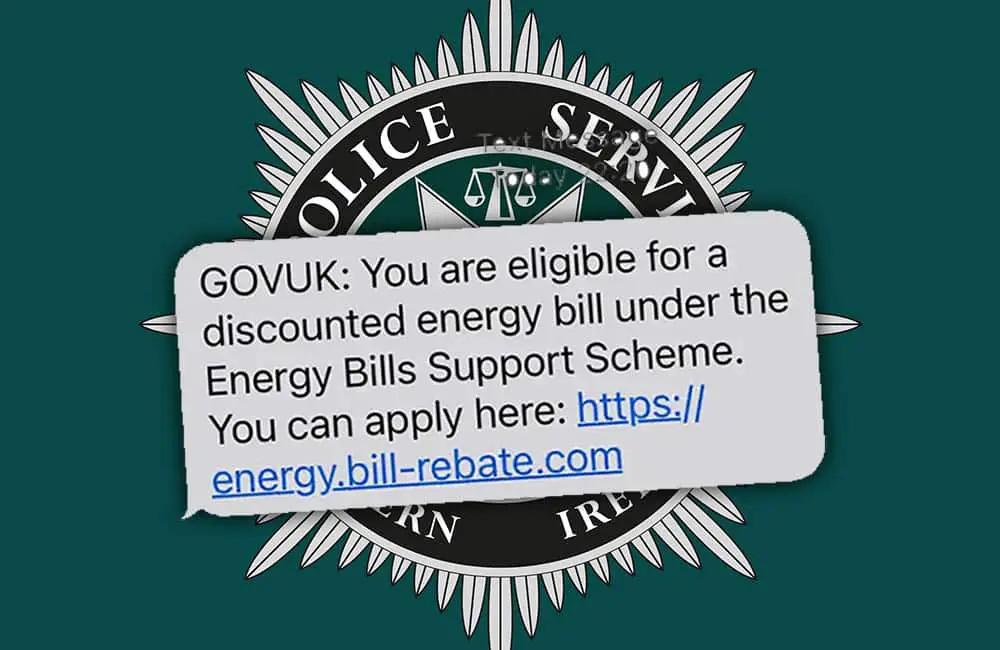 People across Northern Ireland who will receive £600 energy payment vouchers are being urged to be vigilant and on their guard against scammers looking to cash in.
The warning comes with the rollout of the first vouchers from Monday.
Chair of ScamwiseNI Partnership, Chief Superintendent Gerard Pollock said: "People who pay their bills quarterly or use pre-payment meters will receive these vouchers in the post, along with an accompanying letter. If this applies to you but you receive an email, a text message or a phone call about the vouchers, purporting to be from Post Office NI, it's a scam. Please do not let yourself be caught out."
Chief Superintendent Pollock is urging people to make themselves aware of what to do if they're targeted in a scam.
"We know scammers have targeted the £400 energy rebate scheme in England, Wales and Scotland so I would expect criminals to be trying to exploit our Northern Ireland scheme," he added.
"This may look like text messages similar to those received for that scam tailored for Northern Ireland and I want everyone to remember these texts are scams and delete them," said Chief Superintendent Pollock.
'Five rules to stop a scam'
"The easiest way to stop a scam is to apply these five rules," advises Chief Superintendent Pollock. "If you receive a call out of the blue or believe it to be suspicious, hang up the call immediately and never call the number back; always delete texts requesting personal information or bank account details; never click on links in text messages, or respond to unsolicited texts; never ever transfer money at the request of someone you do not know.
"We'd also encourage families to discuss this advice with relatives who may be vulnerable. Having a conversation and raising awareness about how to stop the scammers could make all the difference."
If you've been targeted by a scammer and have lost money, call police on 101 to report it, or online at www.psni.police.uk/makeareport/ and report it to your bank immediately.
You can also make a report to Action Fraud online at www.actionfraud.police.uk or by calling 0300 123 2040. Information and advice is also available at http://www.nidirect.gov.uk/scamwiseni or the ScamwiseNI Facebook page @scamwiseni
Sign Up To Our Newsletter