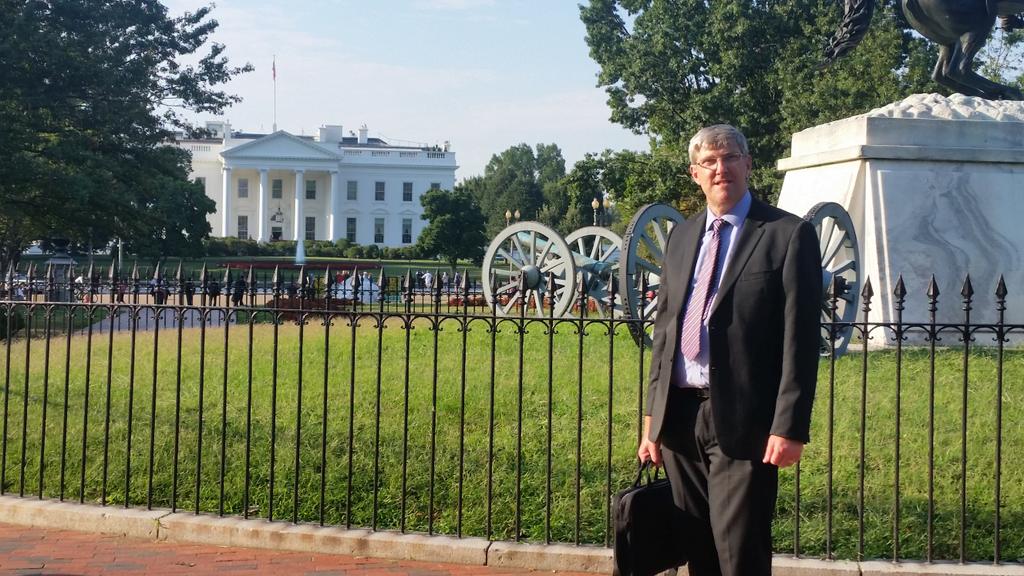 Upper Bann MLA John O' Dowd this week visited the United States to meet with leading political figures, as well as representatives of Irish-American community in Washington and Philadelphia, to discuss the impact of the recent Brexit referendum.
During the visit, the Sinn Fein representative – the party's national Brexit spokesperson – met with senior Irish-American political figures from the Congressional Friends of Ireland group on Capitol Hill.
Mr O'Dowd said there is concern in the USA over Brexit's impact here at home.
"There is serious concern in Irish-America about the prospect of the people of the North being dragged out of the EU against their wishes, which were democratically expressed in the referendum," he said.
"I met with Richard Neal, chair of the Congressional Friends of Ireland group, and he was clear that the vote of the North should be respected."
Mr O'Dowd also travelled to Philadelphia to meet with academics from Penn State University and representatives of the city's Irish community.
Secretary of State James Brokenshire was also in the US during John O'Dowd's visit and the Sinn Féin Brexit spokesperson urged him to "listen to the voice of Irish-America".
He added: "No doubt he will have heard the same message that I did – that the 'remain' vote of the people of the North must be respected. The North should be allowed to stay in the EU if Britain leaves.
"He and his government need to listen to that loud and clear voice from those in America who have been engaged in the Irish peace process from the beginning and realise that remain must mean remain."
Read more news:
Parents fear for future of Armagh autism services amid claims of radical change
Armagh girls asking for your help to bring Christmas comfort to the homeless
Approval sought to demolish and replace Armagh's Southern Regional College
Huge funding award to construct a Middletown-to-Monaghan greenway
Multi-million pound community 'hub' and library will have huge impact on Armagh City
Grieving mum urges donations to cancer charity in memory of brave Rebecca
Sign Up To Our Newsletter