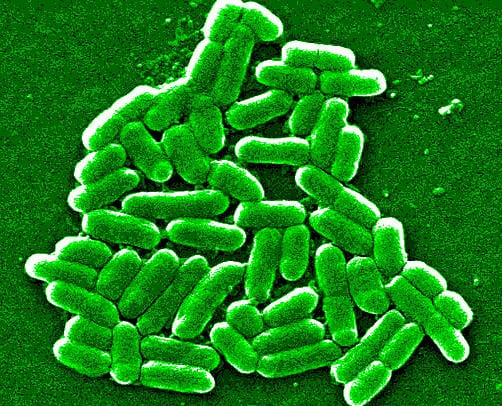 E.coli 0157 has been detected at Craigavon Area Hospital.
The Southern Health and Social Care Trust has written a letter to local councillors and other representatives, saying the detection was made during the course of routine sampling by the Trust at the main kitchen.
The letter states: "To date, no patients, staff or members of the public have shown symptoms of being affected by this bacteria.
"We currently have stringent food safety measures in place and are liaising with all relevant agencies at this time.
"We apologise for any inconvenience caused  to patients, visitors and staff but must ensure the safety of all of those who use our services.
Further information on E.coli 0157 is available from the Public Health Agency
E coli Factsheet for the Public   E coli Factsheet for the Public
Read more news:
Police issue social media advice after death of 17-year-old boy tricked online
New Labour MP speaks of pride in his roots in maiden Parliamentary speech
Over 2000 sign petition demanding funding to save Firs Playgroup
Education Minister asked for St Brigid's High buildings update
Stolen vehicle involved in four-day crimewave across three counties
Sign Up To Our Newsletter
Sign up to our newsletter for major breaking news stories as they happen – right to your inbox.