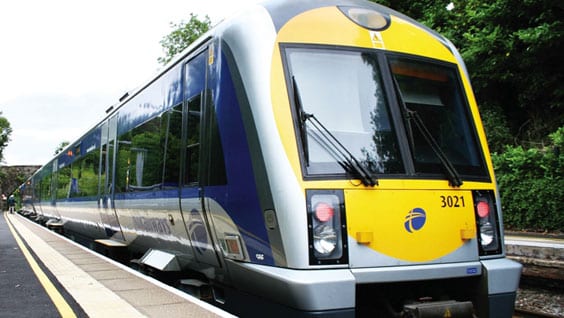 A train window was damaged after it came under fire from stone-throwing youths.
The incident happened on Sunday evening, between 6.51pm and 6.58pm.
Police said a group of youths had gathered at Shillingtons Bridge and threw stones at the train as it passed.
Constable  Spiers appealed for information.
"We would like to hear from anyone who has any information in relation to this incident," he said. "We would also ask anyone who notices any suspicious activity around the bridge to report it to us straight away on 101."
Read more news:
County Armagh man forced to pay back £20k of benefits or face jail time
Armagh pharmacist sentenced to 12 months behind bars
68-year-old woman robbed in hospital car park
Armagh and Newry General Election: Who will you vote for?
Football fans blamed for attack on Portadown bar
Sign Up To Our Newsletter
Sign up to our newsletter for major breaking news stories as they happen – right to your inbox.