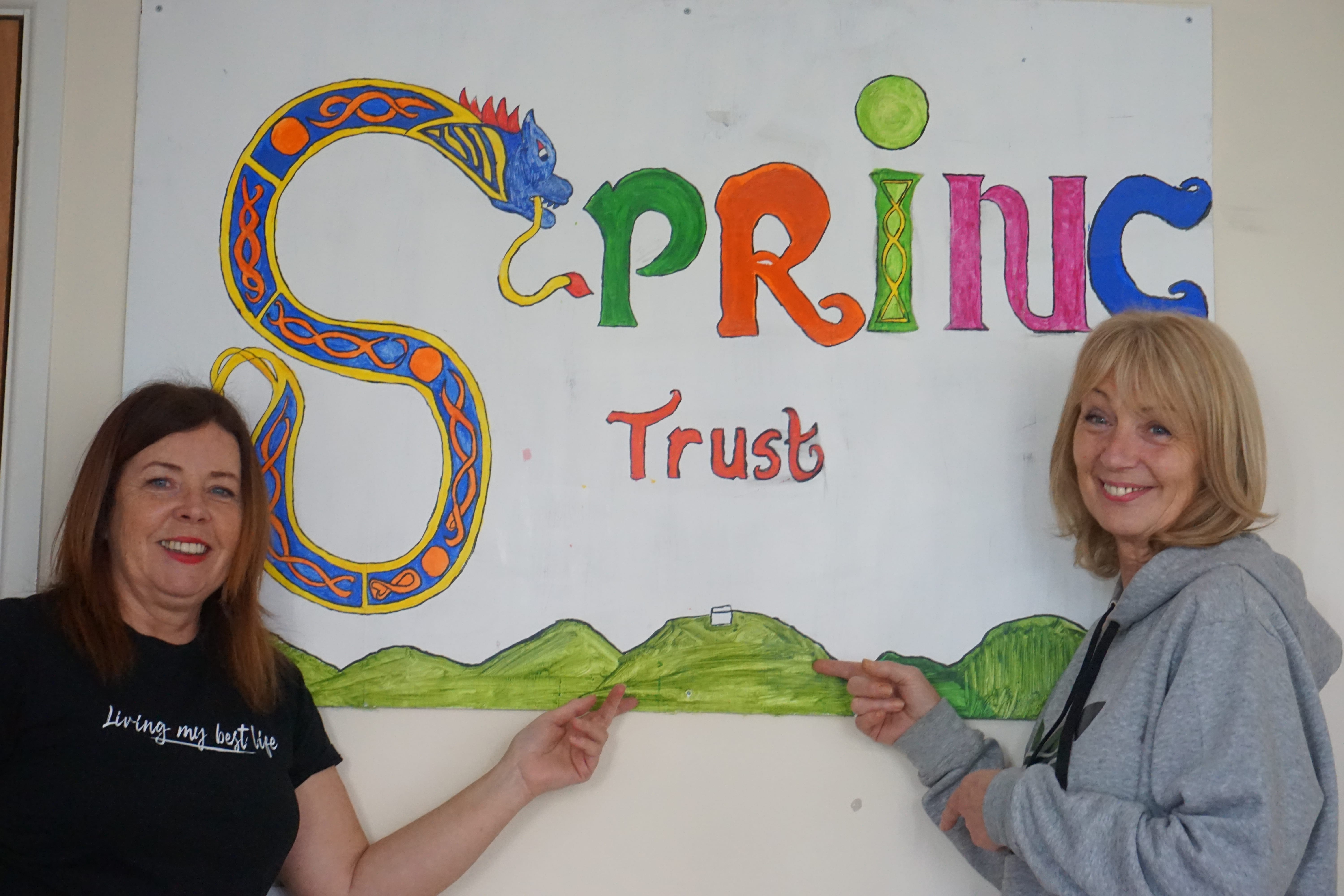 Three groups which aim to make a difference in the lives of young people and the isolated in Armagh, Portadown and across the borough have been awarded close to £1 million in National Lottery funding.
It's part of a £10 million 'pay day' announced (today) Wednesday to be shared among 31 local organisations.
Representatives of SPRING – based at Mullacreevie in Armagh – and Scotch Street Youth and Community Centre in Portadown have expressed their delight at the funding.
Both have said it will be a major boost to their work and to the young people whom they work with.
Scotch Street Youth and Community Centre has been awarded £500,000, while SPRING Trust Ltd in Armagh gets £273,966.
The Portadown group is based in the village of Scotch Street, just outside the town, and will be using the funding over three years to run the iRural project.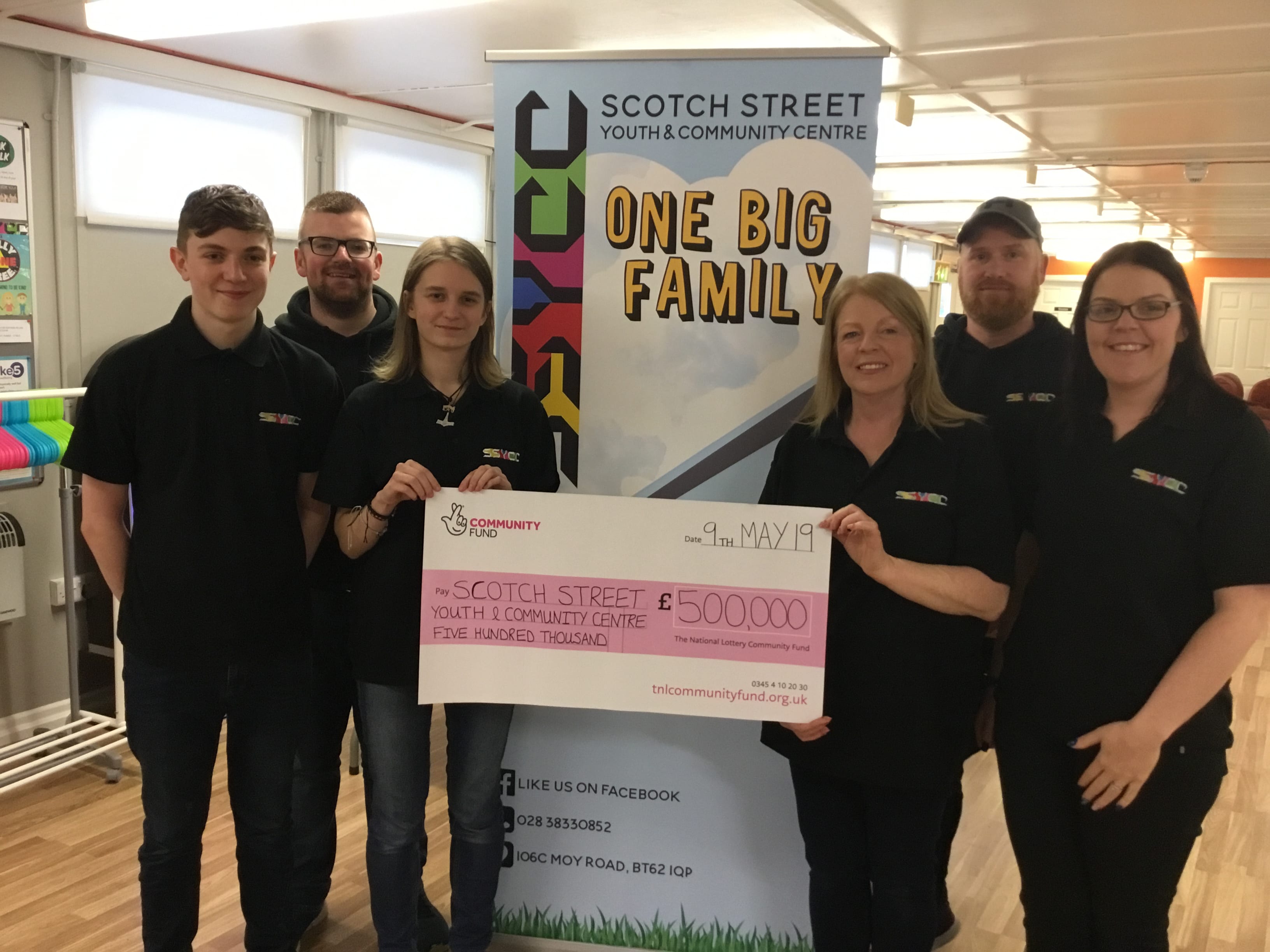 It runs activities for young people aged 14 to 24 across the rural Craigavon area to reduce isolation, improve mental health and wellbeing, increase self-esteem and confidence, and help them develop their skills.
The group is working with other local youth groups to strengthen rural youth bases and provide more opportunities for young people. They are training young volunteer workers to be young leaders in these groups.
Activities include accredited courses, personal development, health and wellbeing programmes, work experience, social opportunities in the wider community and community planning.
Group chairperson Gordon Woolsey said: "Our project will impact 180 young people over three years in the Craigavon Rural, Loughshore and wider areas.
"Thanks to the funding from the National Lottery Community Fund project we'll be able to support more young people into employment, reduce social isolation and improve the mental health and well being of rural young people.
"We'll empower rural young people, developing a programme with young people in the lead to build their confidence and increase their self esteem."
Meanwhile, in Armagh, the SPRING Trust Ltd, based in the west of the city, is using the funding over three years to support isolated young people aged 12 to 18.
The young people are facing issues including poor educational motivation, alcohol issues, and offending or being at risk of offending.
The project is giving them a greater sense of purpose by supporting them to take part in education, training or employment, and be part of their local community.
Activities include volunteering, wellbeing programmes, accredited training, activities which the young people take the lead in organising, and intergenerational activities.
The group is also running information evenings for parents and carers to keep them informed about what the young people are doing or to respond to local issues.
Its chairperson Brian Lennon said it was "great to hear" that the project had been funded.
And he added: "SPRING has done so much over the past 20 years to build relationships with isolated young people – that is what SPRING is all about.
"The young people we work with have so much potential and SPRING offers them a safe place to learn new skills and to build their confidence and self-esteem. They get opportunities to take part in courses and recreational programmes that otherwise they could not access.
"There are a lot of challenges facing young people today like the growing drug culture and looking after their mental wellbeing. We offer support on a one-to-one basis and in group settings, and we bring statutory agencies when extra support is needed. With all this the young people see a future for themselves. All this can now continue, because of The National Lottery Community Fund, thanks to National Lottery players."
Meanwhile, Down Armagh Rural Transport Partnership (DART) also receives funding to help develop  five community hubs in Banbridge, Craigavon, Dromore, Lurgan and Portadown, led by steering groups made up of support staff and community members.
The project is using the £253,000 to support the hubs to deliver transport services for peopled who have difficulty accessing services in their area, including a social car scheme to reduce isolation and loneliness among older people through befriending.
The project is running accredited training such as driver programmes and counselling to help the project to continue beyond the length of the grant. They're also running training for local community groups. They are delivering these programmes in partnership with The Antrim, Down and Armagh Rural Support Network.
Family Care Adoption Services and Include Youth, which also undertake work in Armagh, have also been earmarked for funding.
Kate Beggs, The National Lottery Community Fund Northern Ireland Director, said: "I am delighted to announce these grants today. It's great to see National Lottery money being used by people who are taking the lead in developing great ideas to help their communities thrive."
Application forms and guidance notes are available to download at www.tnlcommunityfund.org.uk. For more details call us on 028 9055 1455, or e-mail us at enquiries.ni@tnlcommunityfund.org.uk
INSET: Representatives of Scotch Street Youth and Community Centre with their cheque for £500,000.
Sign Up To Our Newsletter