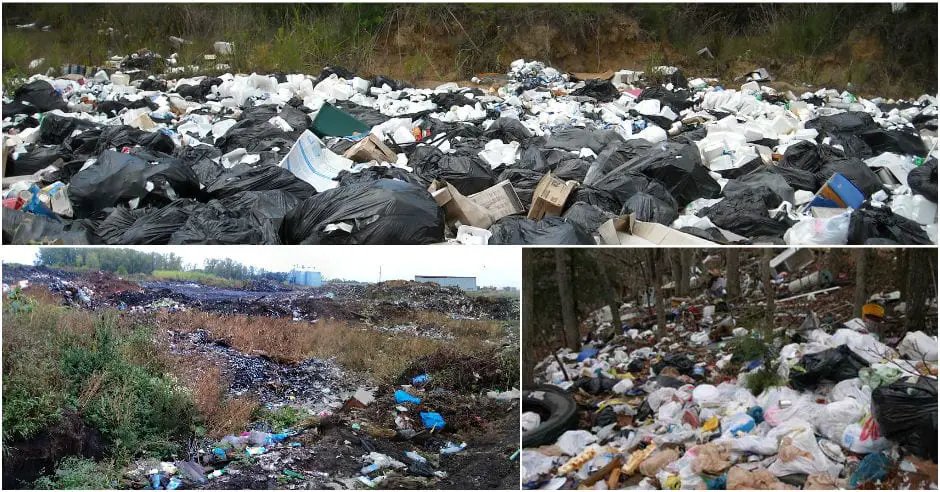 Efforts are continuing in a bid to repatriate to the Republic of Ireland thousands of tonnes of waste from illegal landfill sites.
And two of the remaining five – which are described as the "most significant" – are in South Armagh.
Environment Minister Michelle McIlveen has told Stormont that she wants these illegal landfill sites at Newtownhamilton – along with others at Cookstown, Crumlin and Portglenone – cleared "without unnecessary delay".
But there have been problems in relation to finance and where the waste should be relocated to in the Republic, MLAs have been told.
Minister McIlveen was updating the House on the issue which had again come high on the agenda during a meeting of the North-South Ministerial Council in Armagh last month.
That NSMC meeting had been told that the agreed repatriation programme for the 2016-2016 year had been completed, with waste removed from two sites – at Altnamackin, near Newry, in November 2015, and Mayobridge in March past.
Officials from environment departments on both sides of the border opened discussions with a view to agreeing a programme of work to complete the repatriation of waste from the remaining sites.
Ministers in both jurisdictions agreed on the continuing need to work together and target resources at joint enforcement action against those involved in illegal waste activity.
This included the continued exchange of intelligence and information on problem areas and coordinated joint inspections.
Upper Bann DUP MLA Sydney Anderson had described the illegal dumping of waste as a "major problem that causes much damage to our environment".
And, in response to his comments, the Minister revealed that a total of 17 sites were identified where agreement had been reached to repatriate the waste.
This was to see an estimated total of 273,000 tons of waste to be removed.
A total of 12 sites have been completed since repatriation began in 2010, and this means that a total of 93,000 tons of waste has been repatriated.
But the Minister added: "The five remaining sites are the most significant. As you will understand, this action was initiated after threats from the EU about infractions, so it is important that this waste is repatriated.
"I would like the repatriation of the waste at the remaining five sites to be completed without unnecessary delay.
"There are issues due to financial constraints and with the Irish Republic's capacity to use its land for the waste. I have been pushing very hard to get this programme completed."
Minister McIlveen also confirmed the identifcation of four further sites this year – all of them in County Tyrone  – which had not formed part of the original 'road map' agreement with her southern counterparts.
These illegal dumps – two at Galbally and one each at Sandholes and Ballygawley – have been identified as containing waste originating from the Irish Republic, and and Minister stated: "We need to continue the conversations with them on the repatriation of that waste."
Traditional Unionist Voice MLA Jim Allister said the original five sites – two of them in Newtown – had been "known about for quite a long time".
He quizzed the Minister on why no agreed repatriation programme for these had yet been put in place, and asked: "Is the Republic of Ireland dragging its feet because of the cost involved?"
Minister McIlveen responded by expressing her own dismay at the current situation.
Sign Up To Our Newsletter