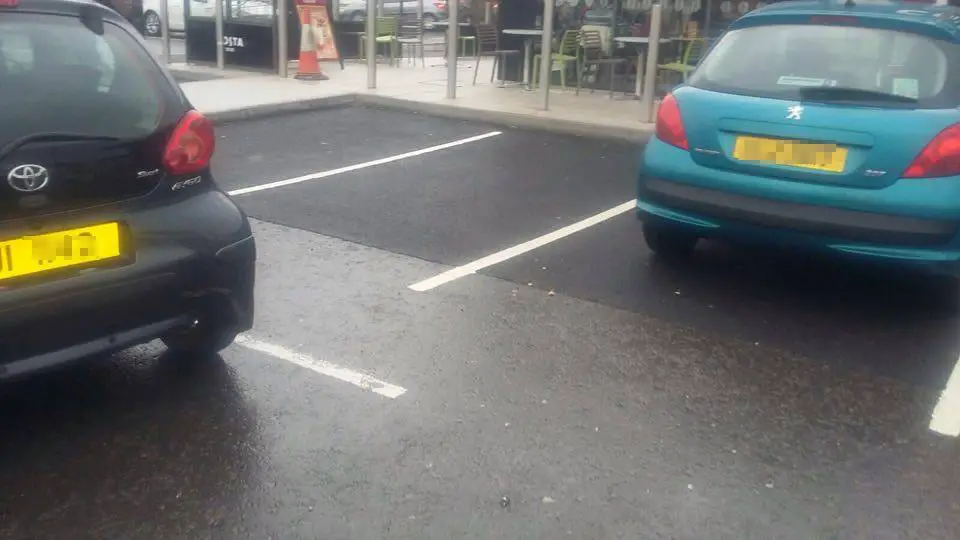 Dear person responsible for the new car parking design at Spires Retail Park outside the new Costa Coffee shop.
We felt we just had to write to espresso our opinion – a rich blend of bemusement and bewilderment.
It is clear that motorists are going to get themselves in a frappe when they park and cannot get out.
Personally, we nearly choked on our cappuccino when we saw the complete mocha that had been made of the bays.
The flat white lines in the corner of the square park would, if used, leave other cars trapped as the spaces fail to take account of the corners.
It looks like it's going to be a free for all, a situation which has already got drivers reaching boiling point and foaming at the mouth when it comes to parking generally at Spires.
Surely if someone had cinnamon with paint in his hand they could have tapped him on the shoulder and explained the error of his ways. But that's the way the cookie crumbles!
There is nothing we like better than a cuppa Costa's finest – one of the best brands out there. We'd drive for miles to enjoy and savour the flavours and choice.
But unfortunately the parking really does take the biscotti!
If would not take too much to get it down to a tea.
So could someone please have a wee look-see at the parking? Please?
It's not too latte.
Cool beans!
Read more news:
Storm Frank: Travel, flooding and powers cuts and some useful telephone numbers…
Cruel thieves swoop to steal child's playhouse from back garden
Date set in March for all-out smoking and e-cig ban at local hospitals and health facilities
State-of-the-art play area, MUGA and floodlighting plan at Markethill Primary
CCTV footage to be handed over after trouble flares during Mid-Ulster derby
Substantial damage caused and money taken during another Cricket Club burglary
Funding approved for Armagh's new Irish language centre
Sign Up To Our Newsletter