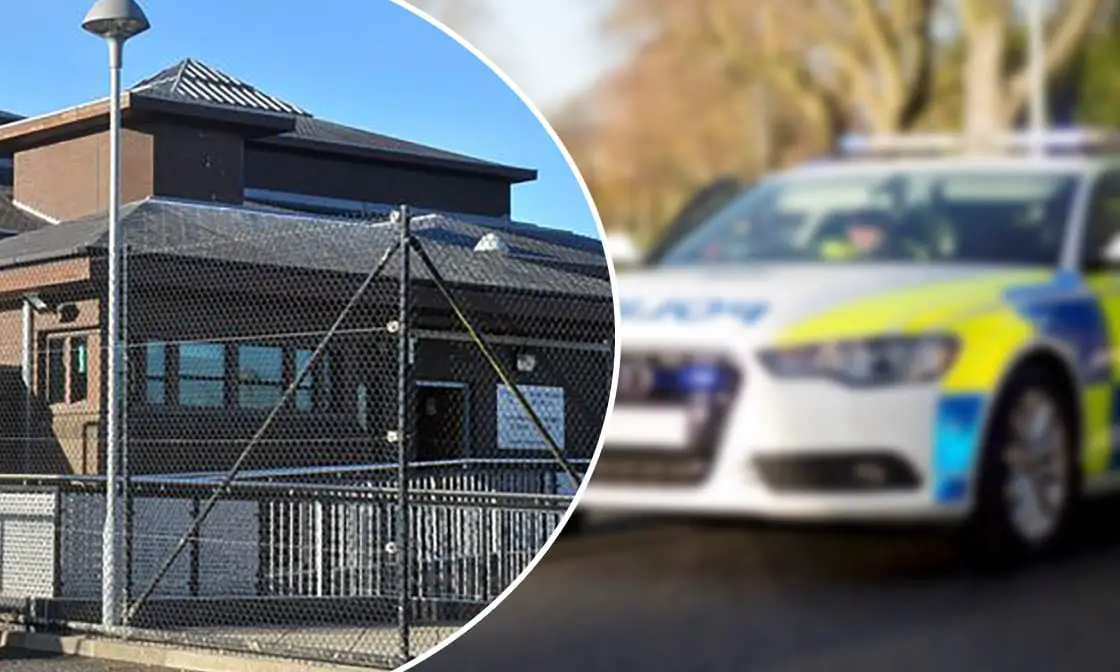 A Tandragee man has been ordered to keep the peace after his third appearance in court within three years of entering the country.
A judge told the 28-year-old that the next time he appears in court his Romanian record will have to be produced.
Catalin Balan, 28, of Austin Drive, pleaded guilty to having no driving licence, taking a vehicle without authority, using a vehicle without insurance, driving with excess alcohol and disorderly behaviour.
Craigavon Magistrates' heard on Friday that the offence took place on September 3.
At around 10.15pm police received a report of a man suspected of being drunk getting into a car in Hobson Park, Portadown.
Officers arrived to find a Mitsubishi Colt abandoned in the middle of the road.
A witness identified the defendant as the driver before police found Balan topless with injuries to his face.
It was noted that the he appeared unsteady on his feet and a preliminary breath test was carried out which Balan failed.
The defendant admitted to police that he had no licence or insurance and that he had stolen the car, which belonged to his wife.
He was taken to hospital where urine test was administered which gave a reading of 175mg of alcohol in 100 ml of urine – the limit being 107mg.
An eyewitness claimed they had seen the car mount the kerbs in the street a number of times.
It was heard that Balan has lived in Northern Ireland for three years; his first appearance in court came in 2017 for assault occasioning actual bodily harm.
He returned again in 2018 for a breach of a community order which he had been sentenced to for the prior offence.
Deputy District Judge Chris Holmes commented: "You are doing really well so far.
"Do we know anything about this man's record in Romania, maybe I am a cynic but if he is doing it here chances are, he has done it before."
The judge directed that the next time the defendant appeared in court proper checks would be carried out regarding his record in his native country.
He finished by saying: "I don't hear him shouting to say that no such record exists."
Defence barrister Aaron Thompson stated: "On this occasion, Mr Balan had been out drinking when he had an argument with another male.
"He was assaulted, he tried to call the police and got in the car to get away."
He added: "There has never been a case in court regarding that assault."
Mr Thompson commented: "Mr Balan made it a short distance on an empty road at a slow speed and his partner quickly intervened."
On the breach of the community service order, Mr Thompson stated: "Mr Balan and his partner moved to Tandragee where he found work, which he, unfortunately, prioritised over community service".
Court heard the defendant had been sentenced to time behind bars but had this appealed, which result in the community service being reinstated.
To date, Balan has completed 49 of the 180 hours imposed.
Judge Holmes stated: "You have not passed the custody threshold on the occasion, but that is not to say you are free as this needs to stop."
Balan was ordered to pay a fine of £850, along with the offender's levy of £15, within 26 weeks.
He also received a two-year driving ban and was ordered to bind over to keep the peace in the sum of £500.
Sign Up To Our Newsletter