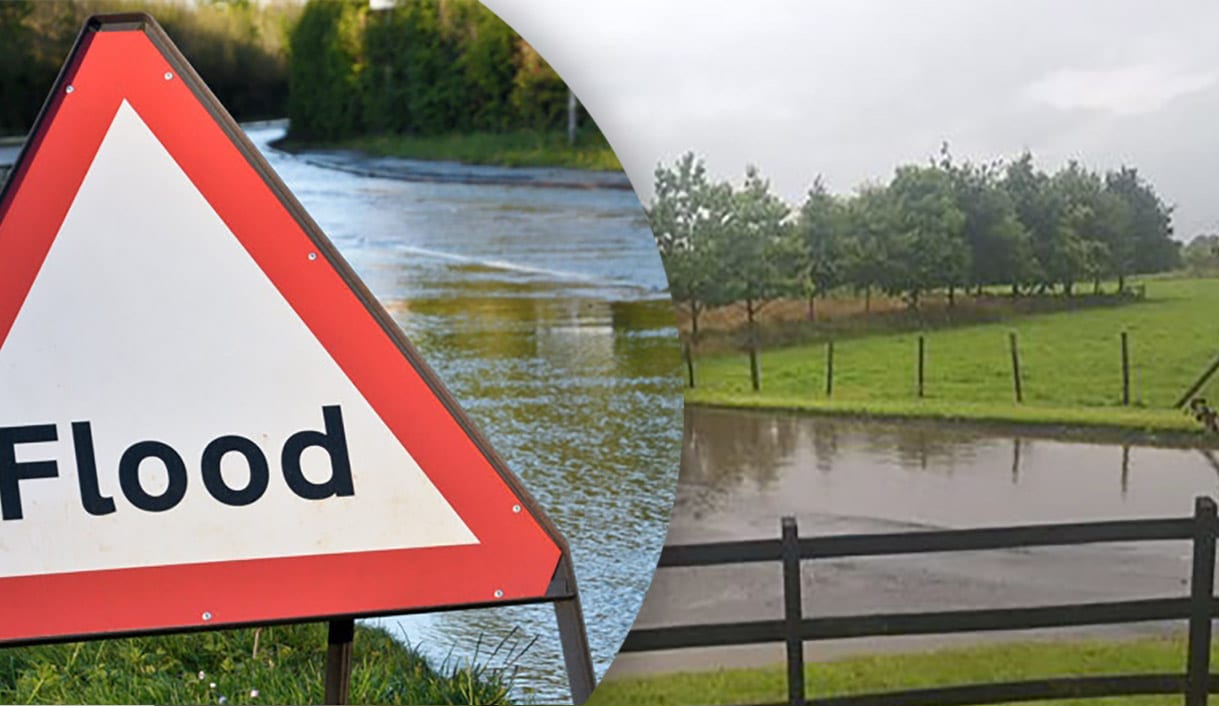 A major £1.1million flood alleviation scheme has been completed in Laurelvale.
The Department for Infrastructure put the finishing touches to the work, which started in summer 2017,.
It was necessary to reduce the risk of flooding to residential properties in the Velton Lawns development and the Cricket Club.
These locations in particular had been affected by a recurrent flooding issue.
The scheme focused on work to sections of the Laurelvale Stream and Branch Drain watercourses.
It consisted of 260 metres of new concrete channel to the Laurelvale Stream, 65 metres of new earth embankment, 125 metres of new floodwalls, and various culverts.
The works were successfully carried out by A.G. Wilson Civil Engineering Ltd.
DUP MLA William Irwin had lobbied heavily over a period of years for a scheme that would protect homes from flooding following the 2008 incident which saw homes hit badly after persistent heavy rain.
He said: "I am really glad to see the scheme finished and I know that it has brought a lot of peace of mind for residents who were affected by the last flooding incident.
"I have been lobbying the Department and Rivers Agency for some time and it is a relief to see the works finally completed."
He added: "I am grateful to Rivers Agency for the additional measures and alterations to the plans which accommodated the needs of the cricket club and also helped to soften the aesthetics of portions of the flood defences.
"I know that our local Council will be carrying out some further planting which will also help to dress other more visible sections of the channelling.
"Myself and my colleague Alderman Gareth Wilson have kept residents up to date over recent years with our lobbying progress through letter drops and it is so positive to see over one million pounds in investment to deal with this flooding risk.
"I want thank the Department, the Contractors and Rivers Agency for their work in implementing this scheme."
Elsewhere, a £200,000 flood alleviation scheme in Ahoghill was also recently completed.
The scheme was developed to reduce the risk of the flooding which occurred following a weather event, when floodwater over-spilled the banks of an open section of watercourse and flowed overland into the village centre.
This caused internal flooding to 15 residential and 11 commercial properties.
The scheme involved the upgrading of the existing culvert system in the grounds of Brookside Presbyterian Church with the replacement of an existing culvert chamber, headwall and grille.
There were also further works undertaken at watercourses within Ahoghill where a new box culvert and pipeline were constructed.
The construction of the scheme was successfully undertaken by Lowry Building and Civil Engineering.
Sign Up To Our Newsletter