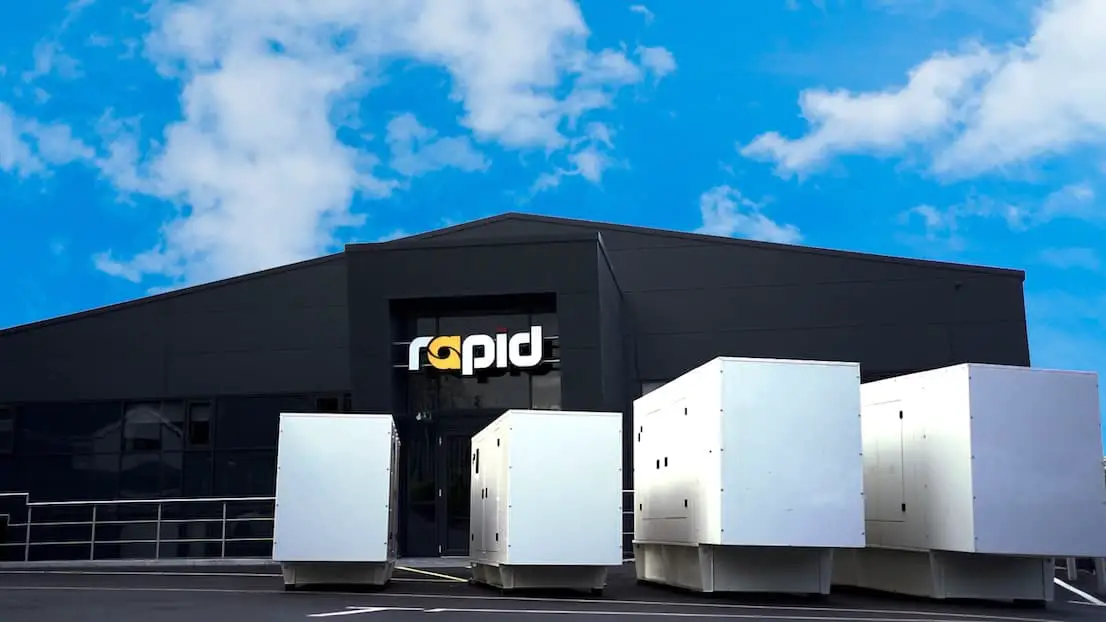 Work has commenced on a new 14,000 square foot extension to Rapid International's existing 50,000 square foot manufacturing facility in Laurelvale.
The new extension will create an additional 30 jobs and provide increased manufacturing capabilities for Rapid and its division, Rapid Power Generation.
Construction is expected to be completed in December 2021.
The new state-of-the-art extension will be purpose built for the manufacture of Rapid Power Generation's range of diesel and natural gas generators.
The facility will include a large dedicated workshop for production of electrical panels, main factory floor for general fabrication and assembly and a comprehensive suite of offices and staff areas.
The new extension will facilitate an additional 30 jobs, across production, manufacturing, design and management.
Mark Lappin, Managing Director of Rapid International, commented on the investment: "We're delighted to see work commence on our new factory extension. This expansion will offer us significantly increased capacity to meet future demand for the Rapid family of companies, as well as providing 30 new jobs for the local community. We're looking forward to completion of this project at the end of 2021!"
With over fifty years of mixing technology expertise, Rapid International manufacture machinery for the concrete, construction and environmental industries.
Rapid's innovative portfolio includes track and wheel mounted mobile continuous mixing plant, static and mobile concrete batching plant, concrete mixers and concrete reclaimers.
In 2019, Rapid welcomed Rapid Power Generation, formerly A1 Power Systems, into the Rapid family. Rapid Power
Generation, a Volvo Penta preferred partner, is a leading manufacturer of bespoke diesel and natural gas powered generating sets from 10Kva – 2500Kva.
Sign Up To Our Newsletter