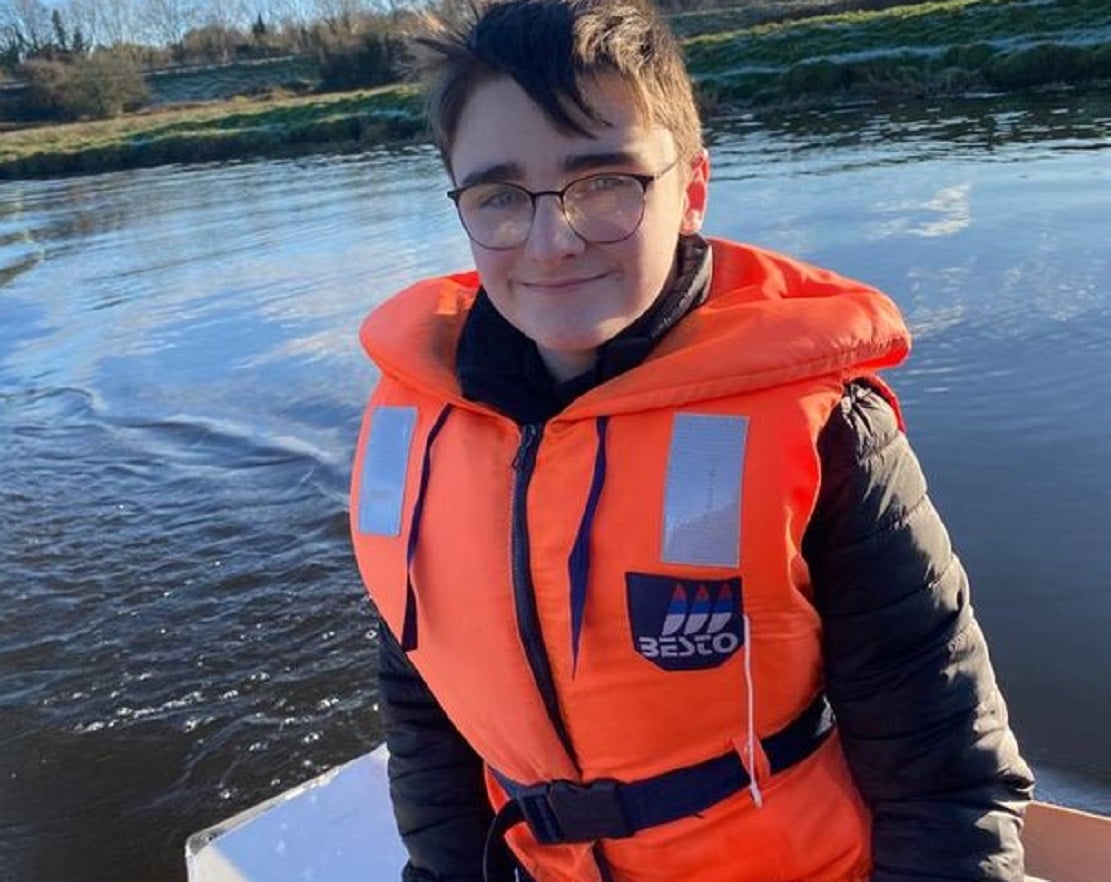 The father of a young Scarva boy who drowned in a tragic accident last summer is to take on a mountain challenge to help raise awareness of water safety.
Jay Moffett, who was 13, died after getting into trouble while swimming in a lake in Scarva last July.
Since then, his family has struggled to deal with their loss, but dad Wayne has been channelling his energy into raising awareness "to help ensure no parent goes through this same pain".
And on Saturday, August 13, he will climb Slieve Donard as many times as possible in 24 hours to raise money for the Royal National Lifeboat Institution (RNLI) and help prevent similar tragedies.
The event will be supported by volunteers from the Newcastle branch of the charity and money Wayne raises will be donated to the station.
Wayne will be doing the challenge with a friend, who will be raising money separately for a mental health charity.
Since his son's death, Wayne, who has two younger children, has been working on water safety initiatives with the RNLI.
He has paid a visit to Jay's former school, Scarva PS, and to Poyntzpass PS, which his younger son attends, to spread the message about safety in the water.
He also wants to see a change in legislation that will require private landowners to erect warning signs and life rings at any bodies of water on their properties – something he believes could have saved his son's life.
Wayne said that while Jay could swim, he wasn't a strong swimmer and on the day of the accident, friends who were with him tried to hold him up in the water.
"If there had been a life ring there for him to hold on to, they probably could have kept him up until they were pulled out," he said.
He also wants to see lifesaving techniques included in swimming lessons and last week had a meeting with representatives from the RNLI and ABC Council about possibly getting water safety education included in the schools swimming curriculum.
"I would like to see the same mentality here as they have in Australia and even the United States. I have seen videos of toddlers in Australia learning how to roll on their backs and swim to the edge," he said.
"There are people who can swim but they can't tread water and treading water is the most important part.
"Using your hands as paddles to keep yourself up – there are just wee things that could be taught that could save your life."
He added: "Jay had his own challenges. He had a moderate learning difficulty, so I made sure he went to guitar lessons for his fine motor skills.
"He had stiffness in the backs of his legs so I sent him to the gym and everywhere he went he had a bond with people.
"Even at the gym – Apollo in Banbridge – he became part of their family as well.
"He went to boxing too and, learning-wise, he was attending Kip McGrath in Banbridge. He was really striving, coming into second year in school.
"He had become a young man.
"He was always at my feet. One time, myself and my friends hired out a motor home to go fishing. It was a scorcher of a week and we never caught a single fish, probably because Jay was always in the lake, floating about in front of us. He just loved the water."
Anyone wishing to support Wayne's fundraiser can do so via his JustGiving page Summit for Jay13
Sign Up To Our Newsletter