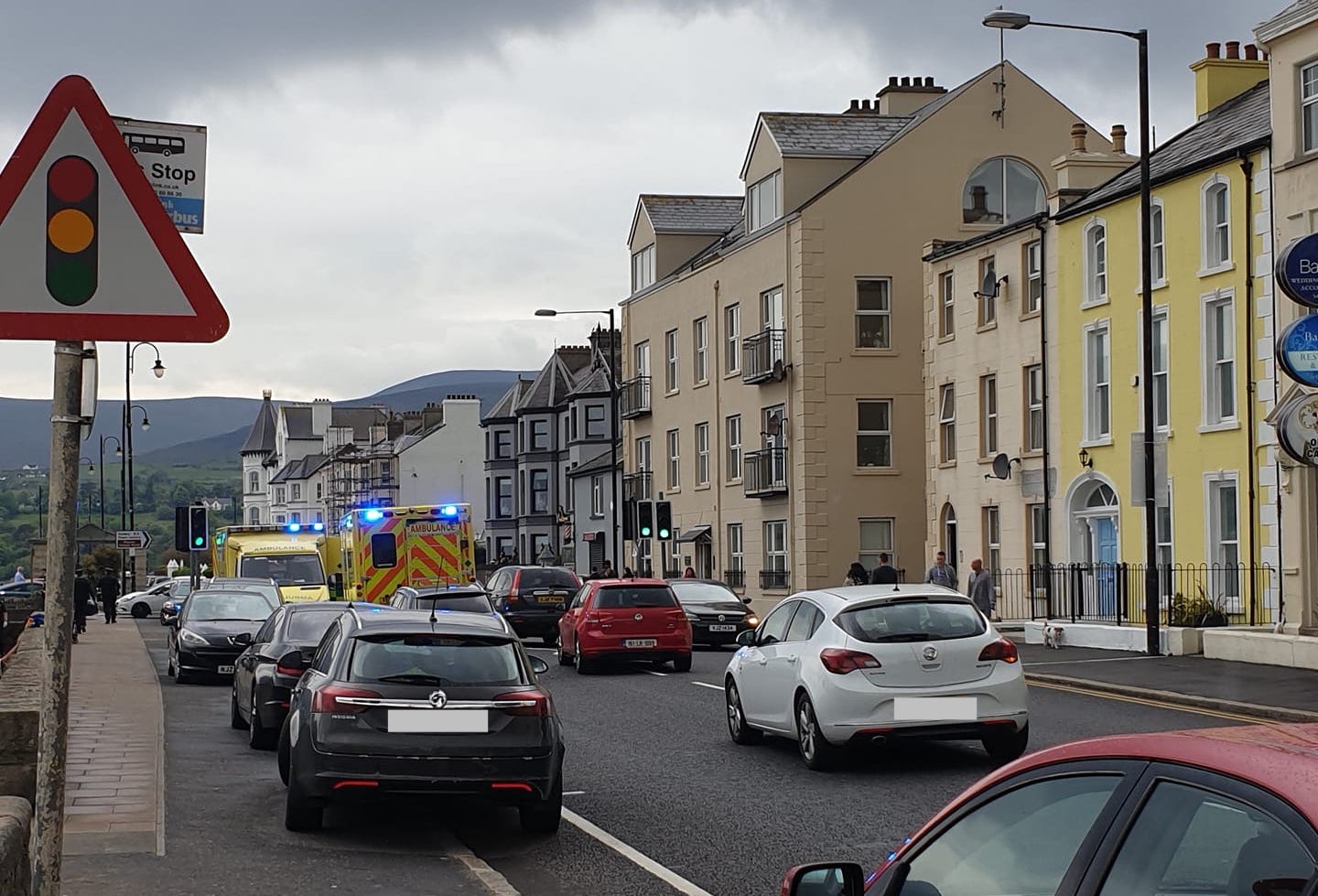 Emergency services were scrambled after a man took ill close to the baths in Warrenpoint on Saturday.
The Northern Ireland Air Ambulance helped ground crews after passers-by discovered a man on his back next to the shore earlier in in the afternoon.
Independent councillor for the area, Mark Gibbons, described it as "a tragic day in Warrenpoint".
Posting on Facebook on Saturday evening, councillor Gibbons, said: "I have just left the scene at Warrenpoint front shore where a person has been sadly found at the bottom of the shore steps beside the Baths.
"Emergency services were quickly on the scene and I would like to commend everyone involved on such a speedy response.
"I would also like to commend local passers by who were extremely dignified and worked with the PSNI regarding clearing the area and making it safe for all involved.
"My thoughts and prayers are with the family and friends of the deceased at this tragic time and I know that the people of Warrenpoint and the surrounding area are sending their deepest condolences."
One person added: "I would like to commend the group of young people who found a man that was seriously ill on the beach today; they alerted my wife and I and phoned for an ambulance.
"We administered CPR for at least 25 minutes until the emergency services arrived.
"Some of the kids were deeply distressed but stayed at the scene.
"Young kids receive a bad press but today they were great, sadly the gentleman didn't recover."
Sign Up To Our Newsletter