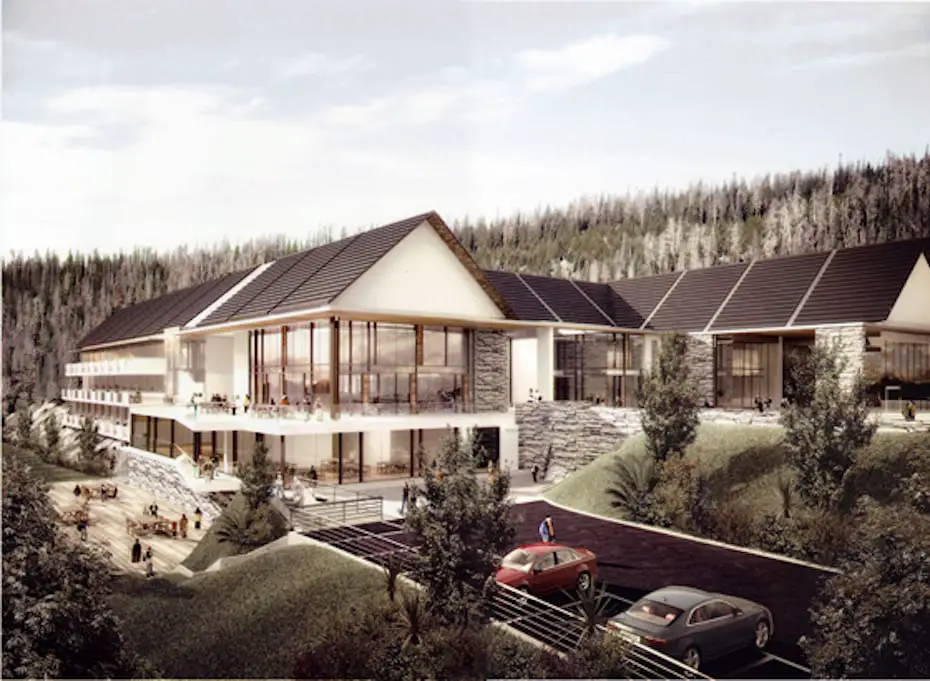 A £20 million residential home could be built overlooking Carlingford Lough – replacing plans for a luxury four-star hotel and spa, Armagh I can reveal.
Outline approval had been given, after several attempts, for the development of the hotel and spa and associated facilities on a site 200 metres south of Greenpark Road, Rostrevor.
It is four years since the application for a 100-bedroom hotel – costing in the region of £14 million – was first submitted to Newry, Mourne and Down District Council.
The man behind the four-star hotel and spa proposal was Miceal Tinnelly, who had said he wanted to target the upper end of the tourism market.
After various concerns had been addressed, it was in February 2019 that Newry, Mourne and Down Council planners accepted the plans for the hotel.
It had been intended to be built on a 35-acre site, commanding spectacular views over Carlingford Lough, and operating in the four star market. The proposals had included for two function rooms, two lounge bars, a restaurant, spa and conference facilities.
As well as providing jobs in the construction industry and indirect investment to the area, the establishment of the hotel had been cited as having the potential to create 70 full-time, permanent jobs in the hospitality sector.
Outline planning approval should have paved the way for a full application to follow.
However, a pre-application notice has now been brought forward confirming plans for a different development on the site instead.
In this case, the intention is to construct a residential home, at a cost estimated by Construction Information Services to be in the region of £20 million.
The notice in this case has been brought forward by a newly-formed company, Rostrevor Property Holdings, which has an address in nearby Warrenpoint.
It relates to the intention to submit proposals to Newry, Mourne and Down District Council to build a "residential home with site works and landscaping".
Little is known about the intended future plans at this stage, other than this will be a substantially sized building – approaching 100,000 sq ft – and represent a huge local investment.
It would be expected to create considerable employment opportunities, both during construction and upon completion, when up and running.
Full details of the proposals are to 'go live' online this Monday and will be available to view at www.rostrevorcarehome.co.uk, where they will remain for public to have their say for a period of six weeks.
Views can be submitted online and those living within 200 metres are being written to, with commend cards provided to allow them to voice their opinions.
Political representatives have also been informed of the pre-application event.
The public feedback will be used to help shape firm proposals for the residential home development, with an application then to follow at a later date.
Sign Up To Our Newsletter