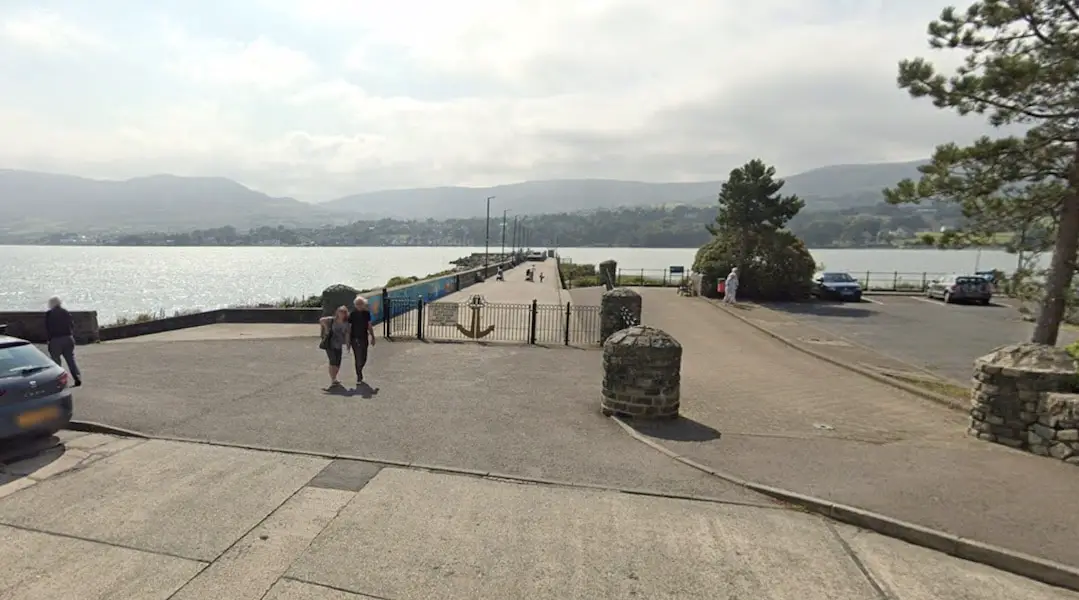 Police were called to Warrenpoint on Saturday afternoon in response to girls fighting in the area of the Pier, cheered on and filmed by crowds who gathered to watch the sickening seaside 'entertainment'.
And the incident, which happenend as the scorching temperatures brought crowds flocking to the coastal town, was filmed and shared on social media.
During the course of the afternoon's incidents, two life-rings were taken from the Pier, one of which remains missing.
Local Independent Councillor Mark Gibbons said he had been sent a number of videos of anti-social behaviour on Saturday evening.
These, he explained, showed teenagers gathering, some drinking, at Warrenpoint Pier.
And, while there, they sat back and watched as "mostly young girls beat lumps out of each other for the amusement of others as they held up their phones and cheered them on".
Said Councillor Gibbons: "I was no angel myself at that age, absolutely not, but thank God we didn't have mobile phones and social media in those days that helps spread this behaviour and causes so much grief and anxiety for young people and their families.
"I also believe that a good amount of those in attendance travelled to Warrenpoint also to watch the madness unfold.
"The PSNI were called and the crowd was dispersed."
The local representative challenged parents and urged them to make sure they know where their children area.
He added: "I would plead and ask all parents, especially during this hot summer weather, do you know where your young teenage kids are going late in the evening? Are they really having a sleepover? Heading to the cinema?
"Keep safe. Keep an eye on our future leaders…And enjoy that beautiful weather folks!"
Police confirmed they received a report of a large gathering of young people, many of whom were drinking alcohol, in the Dock Street area of Warrenpoint on Saturday afternoon.
A PSNI spokesperson told Armagh I  fights were reported to have broken out amongst several girls in the area.
Police attended the scene and engaged with those present. No anti-social behaviour was ongoing on arrival and no-one came forward to report that they had been assaulted.
Police advised those present to move elsewhere and the majority did so. Two life-rings were missing from the pier area.
One was later returned; however at this stage the other life-ring remains missing.
Inspector Campbell said: "Officers are committed to tackling reports of anti-social behaviour, in partnership with residents and community representatives. We will be stepping up patrols of the town during the good weather and, whilst it is not our intention to criminalise young people, if they are found to be committing offences we will deal with them robustly.
"Tampering with life-saving equipment is a serious matter which shows disregard for the safety of the wider community. I would appeal to whoever tampered with the life-ring to think about the potential consequences of their actions and return it.
"I would also ask anyone affected by anti-social behaviour to make a report to police immediately on 101."
Sign Up To Our Newsletter