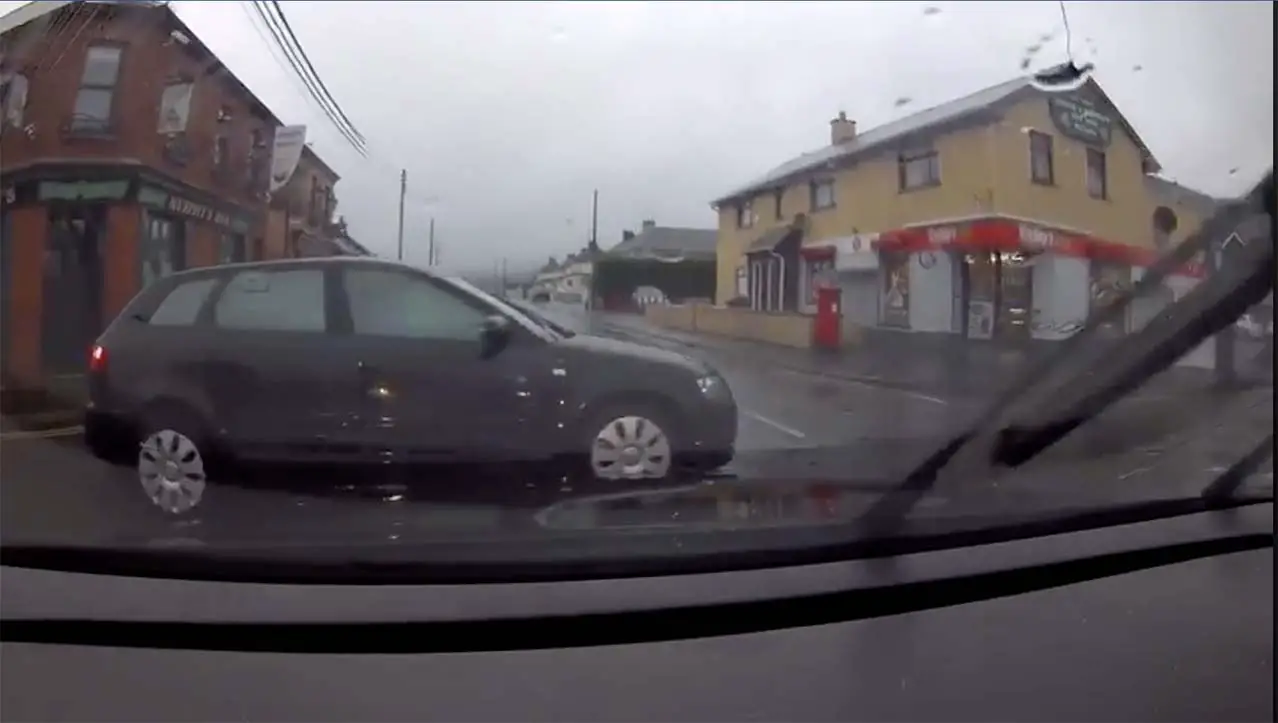 David coming home tonight !!! Does someone have to die before we get this fixed ?

Posted by Oonagh Allport on Saturday, October 5, 2019
This is the shocking moment two cars almost collide on a busy – and notorious – south Armagh crossroads.
One car, fixed with a dashcam, is travelling along the Forkhill Road towards Meigh village when it approaches the crossroads at Murphy's Bar.
However, a car coming along the Chapel Road fails to stop at the stop sign, sliding along the wet ground.
Fortunately, the dashcam driver was turning right and had slowed sufficiently, otherwise this may have been an altogether different story.
Residents and politicians alike have long campaigned for improved safety measures at this junction.
In August, just two months ago, the community held a rally demanding motorists slow down.
Speaking at the time, SDLP councillor Michael Savage, said: "Great turnout of politicians of all persuasions, residents and community groups in Meigh today for the rally calling for urgent traffic calming measures in the village.
We will not stop until the speeding Issue is dealt with and lives are protected."
Sinn Fein councillor Liz Kimmins said: "I have been working on this issue for a number of years now and there have been several serious collisions at this location.
"This is a matter of life and death. It is an extremely busy junction as we saw first hand this morning, with cars approaching the village from a 60mph stretch of road into a 30mph zone, and a lot don't slow down.
Sign Up To Our Newsletter