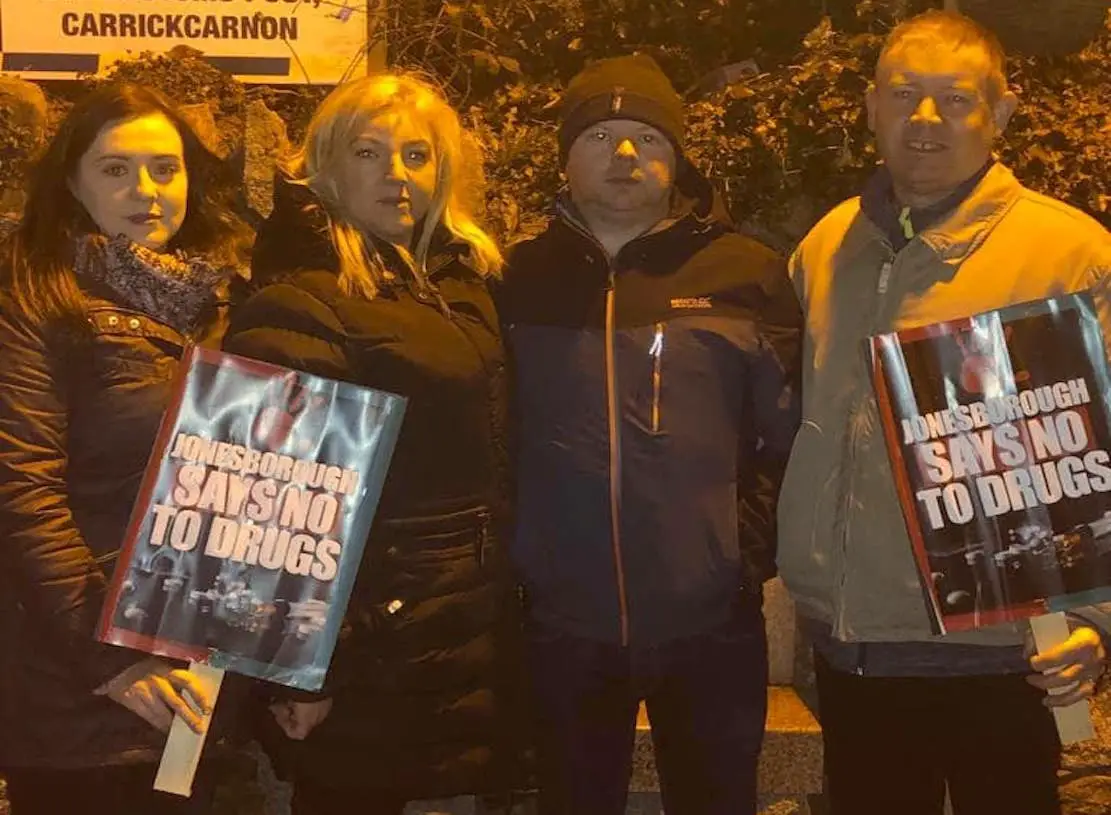 Fresh calls have gone out for a collective approach to tackling the scourge of drugs in a south Armagh vigil.
It comes after a vigil was staged by the lobby group 'Jonesborough Says No to Drugs'.
Sinn Féin MLA Megan Fearon called for a community and multi-agency led approach to tackle the issue as she addressed the vigil.
"Right across the country drugs are ruining lives, tearing families apart and running communities into the ground," she said.
"Over recent years, this area of Jonesborough has also felt the heartbreak and pain associated with illegal substances.
"It's vital that all agencies and the community work collectively to end the scourge of drugs from our area.
"Schools and parents must also be supported to continue to educate children on the dangers and consequences of drugs."
Party colleague councillor Mickey Larkin said Sinn Féin had been in contact with the relevant agencies including the Housing Executive, CRJI and youth workers in an attempt to establish a collective approach to dealing with this issue.
He added: "Anyone with information on drug dealing should contact the PSNI which has a responsibility to tackle this type of activity to remove drugs from our streets, and Sinn Féin will continue to hold the PSNI and other relevant statutory bodies to account.
"This is about protecting our children's futures, it's about having pride in where we are from and it's about taking back our proud community."
Sign Up To Our Newsletter