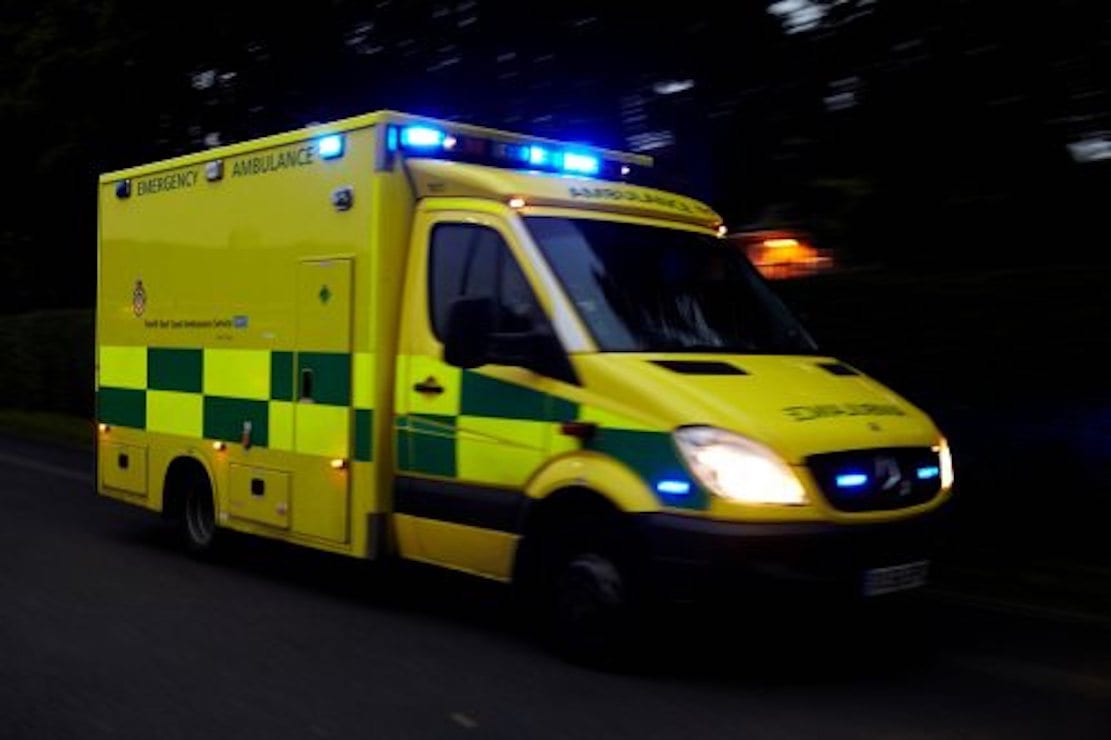 An additional Ambulance Service 'satellite depot' to cover Mournes and South Armagh has been ruled out by the man in charge!
Concerns over response times in the South Armagh area are to be raised at a special meeting between Newry, Mourne and Down District Council and Northern Ireland Ambulance Service tomorrow (Monday) night.
But ahead of the meeting – which has been rescheduled from January – NMD Council chief executive Liam Hannaway had written to NIAS chief Michael Bloomfield seeking clarification on various matters and to highlight calls and concerns by local councillors.
One of those was for a suggestion for a new 'satellite' depot to address response times, which Mr Hannaway describes in his letter as "horrendous".
He wrote: "Ambulance response times appear to be getting slower which is believed to be due to understaffing and lack of cover.
"Is it possible that a satellite depot is set up in the Mournes area and in South Armagh as this will offer support on a micro level so that demand is met in the rural areas of our district?"
Mr Hannaway also asked about the tasking of ambulances and how this was managed, adding: "Ambulances respond to class A issues, leaving us with reduced resources. How can this be amended?"
Director of operations Brian McNeill, who has responded to the concerns, has dismissed the claim and ruled out an addition of a new satallite unit.
He says that NIAS "does not have any plans to set up a deployment point in the Mournes", adding that a deployment point already exists in Crossmaglen.
And in his letter, he points to proposals in relation to prioritising ambulance cover call-outs and the classification of emergencies, with the aim being to 'get to the sickest quickest'.
The idea is advanced call screening to identify life-threatening emergency call-outs which would see an ambulance tasked right away, reducing the number of patients in category 1 from 30% to 7%.
Mr McNeill refers to a 'demand capacity review' in August 2017.
For Northern Ireland as a whole, it predicted an increase in demand for ambulances between 2016 and 2021 of 16.4% – an average 3.2% increase regionally per year.
But the Newry, Mourne and Down area has been predicted as higher than this, with an actual 16,841 calls in 2016 forecast to increase to 20,144 in 2021  – an increase of 19.6% over the five year period or 3.6% per annum.
Mr McNeill said NIAS proposed to address "capacity and performance pressures" through a proposed new clinical response model.
It is proposed to put in place an 'enhanced call taking process' to identify at the earliest opportunity those with an immediate life-threatening condition – or category 1 – call.
The capacity reivew – currently out to a 12-week consultation – explains: "On receipt of a 999 call, we will first ask the caller 'is the patient breathing and conscious?' If the answer is 'not breathing' or 'not conscious but with noisy breathing', we will immediately dispatch the nearest ambulance resource. This is known as the Pre Triage Sieve (PTS).
"The ARP study has proven that by asking this question the ambulance call taker can quickly identify most Category 1 patients.
"After the PTS process ambulance control will further establish other conditions known to be linked closely with immediately life-threatening conditions. Examples of these conditions include patients who are fitting, patients with serious maternity complications, patients involved in drowning or water incidents and patients involved in very serious road traffic collisions. This process is known as the nature of call. It further identifies serious conditions also grouped into Category 1 and we will immediately dispatch the nearest ambulance resource.
"Ambulance control will then continue to establish further details about the patient utilising the full triage software (AMPDS). This will identify any remaining conditions that must be responded to as a Category 1 and triage the rest of the calls as Category 2, 3 and 4.
"This enhanced call taking process will triage approximately 7% of our 999 patients as Category 1 compared to the 30% of our 999 patients currently put into that group."
The NIAS says it means those in most urgent need will get it first.
The consultation document adds: "We propose to match appropriate ambulance resources to the needs of the patient. Category 1 calls are the most critical and demand a response based on the level of clinical intervention required. Calls in Categories 2, 3 and 4, whilst still urgent in nature do not require a similar response as Category 1.
"NIAS currently sends higher levels of response to approximately 30% of emergency calls received. By utilising the enhanced call taking process the critical calls will be more accurately identified as 7% of emergency calls. They will receive the highest level of response.
"The enhanced call taking process identifies the sickest category of patients and it also triages all patients into the appropriate clinical category. NIAS can then match the resource to the patient based on their clinical triage.
"The reduction in the percentage of calls classified in the highest category (30% to 7%) means that we would not be over-responding to the 23% who would now be clinically triaged into the other call categories.
"This frees up resources to respond effectively to Category 1 calls and to respond more appropriately to the other categories. Not every patient needs to be taken to hospital. Not every patient needs immediate paramedic intervention.
"Ensuring that an ambulance is appropriately dispatched for a patient who needs to be taken to hospital
– and not a paramedic in a car – will mean many of the patients whose condition is known to require specific clinical destinations will reach that definitive place of care quicker than they do at present."
The consultation document and proposals will also be discussed during Monday's special meeting with council.
Sign Up To Our Newsletter