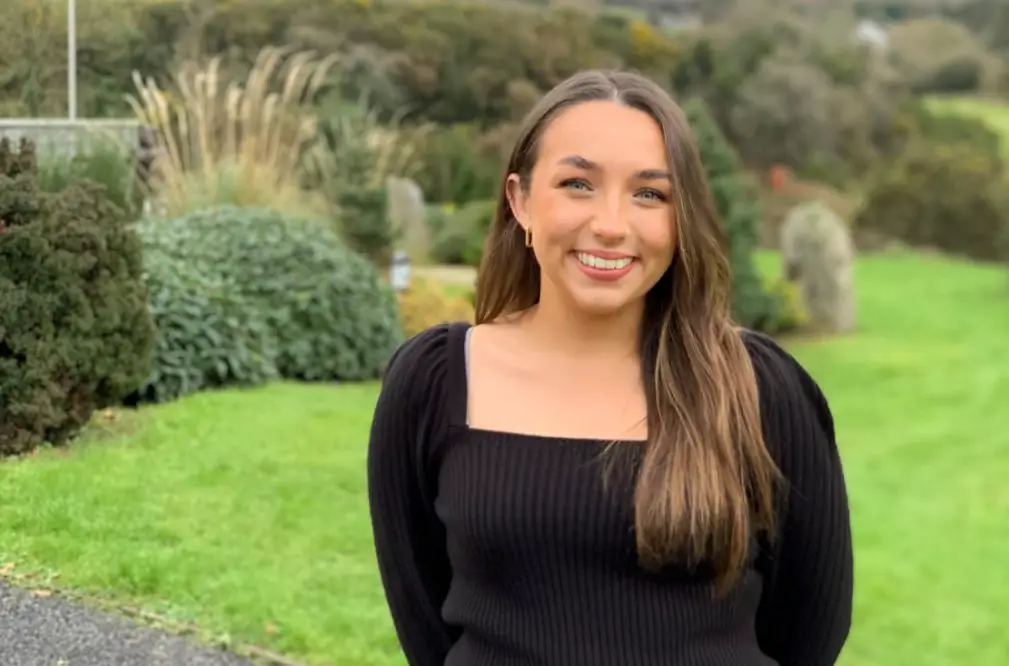 An Irish language community group in south Armagh has appointed a full-time development officer in what is a first for the area.
She is Bridie Ní Shúilleabháin, from Mullaghbawn, a recent law graduate of Queen's University Belfast.
Bridie has taken up the post with Gaelphobal Ard Mhacha Theas.
The group has been awarded funding of £123,000 over three years to develop and revitalise the language, and part of it is being used to fund her appointment.
The remainder will be used to run events, classes, workshops, festivals and music and was secured through the Irish Network Development Scheme 2022-24 by Foras na Gaeilge.
Bridie has come through local Irish medium education and is involved in traditional Irish music and singing in the area.
She was one of the first pupils in Gaelscoil Phádraig Naofa, Crossmaglen, and will be based at the Tí Chulainn centre in Mullaghbawn.
"We have many plans for the development of Irish in the area," she said. "We are really looking forward to working with and supporting all our local schools and the other language, music, sports and heritage groups in the wider area.
"We will soon have our own new website, where we will share information about our Irish language events with the public in the upcoming weeks.
"Our area is renowned nationwide for our language, heritage, history, music and folklore. We have a lively and vibrant Irish language community and we are looking forward to adding to the wonderful movement in the area in the coming years."
Dr Pádraig Ó Tiarnaigh, chairperson of Gaelphobal Ard Mhacha Theas, said the funding was "an historical advancement for the Irish language movement in South Armagh".
"Thanks to the pioneering efforts made over the years by generations of Irish language speakers to promote Irish medium primary education, to encourage the use of the Irish language in the community, and to promote Irish in local secondary schools, there is now a vibrant Irish speaking community here now wanting to use and see the language more and more," he said.
"Gaelphobal Ard Mhacha Theas will be focused on providing opportunities for those who want to use Irish in their daily lives, for those raising their family with Irish, those learning Irish or coming across the language for the first time.
"There will be a lot happening in the coming months. Keep an eye out."
Sign Up To Our Newsletter