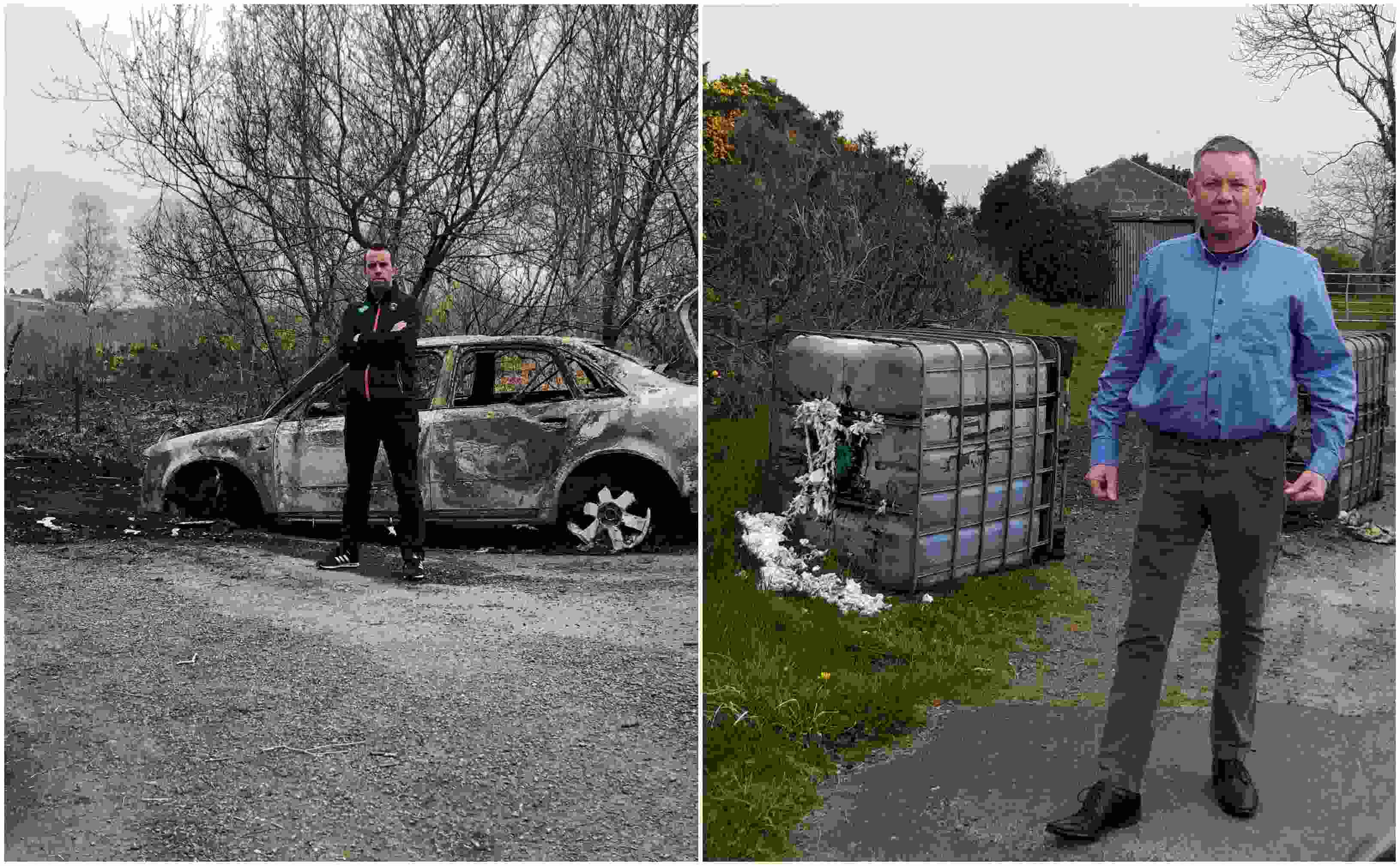 Police are currently investigating the circumstances surrounding a burnt out car left abandoned in south Armagh.
The remains of the vehicle were left in Murrays Road in Creggan overnight.
And Sinn Féin councillor Barra Ó Muiri (pictured left) said those responsible had shown little care and great contempt for the local community.
"The circumstances as to why this car was abandoned and burnt are under investigation," councillor Ó Muiri confirmed.
He added: "The whole incident has caused anger and disgust.
"Those who have caused this distress have shown little care and great contempt for the local community.
"This area where the incident took place is an Area of Special Scientific Interest and it is also feared that this reckless act has destroyed a lot of what was being protected."
Meanwhile, Slieve Gullion Sinn Féin councillor Mickey Larkin (pictured right) has condemned those involved in the latest spate of dumping in Forkhill.
"There appears to be no end to the lengths these polluters will go to and no depths they will not plumb in the destruction of this Area Of Outstanding Natural Beauty," said councillor Larkin.
"Over the course of 24 hours a number of dumping incidents occurred in this area.
"Tyres were dumped on Slieve Gullion and at Flagstaff, household rubbish and bedding were dumped at a number of locations and finally two cubes of laundered diesel waste were found at Forkhill."
He added: "Those engaged in these criminal activities have nothing to offer this community.
"They need to get of the backs of local residents and dispose of their waste at the facilities provided by the Council.
"The rate payers of this district are footing the bill for the clearing of this waste, leading to less money to provide other essential services in the area."
Councillor Larkin At Scene Of Dumping Near Forkhill
Sign Up To Our Newsletter