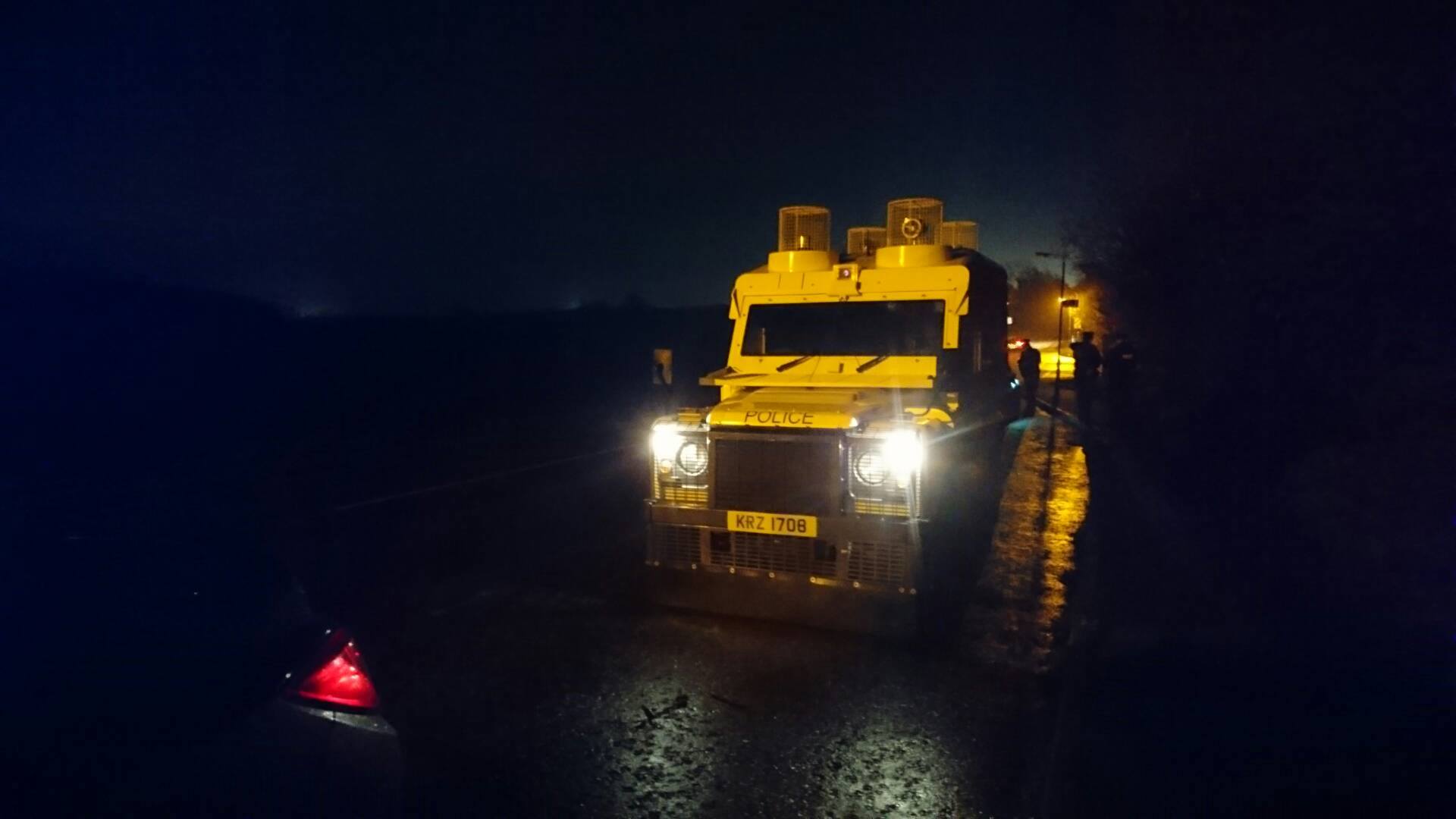 Police have confirmed that nothing untoward was found following a security alert in south Armagh on Tuesday night.
PSNI and ATO's (Army Technical Officers), along with an ATO robot sealed off the Fords Cross area of Silverbridge around 7pm.
They searched in and around the Happy Face Day Care Creche on the Silverbridge Road but confirmed just before midnight that "nothing untoward" had been found.
The incident happened just yards from the 1981 Hunger Strike memorial, which was targeted on Friday night.
Watch: Vandals caught on CCTV damaging flagpole at south Armagh memorial
A PSNI spokesperson said: "Police and ATO attended the scene of a security alert in the Silverbridge area on Tuesday night.
"Following an extensive search nothing untoward was found. A number of roads had been closed and reopened shortly before midnight."
Police have thanked the public for their assistance.
Sign Up To Our Newsletter