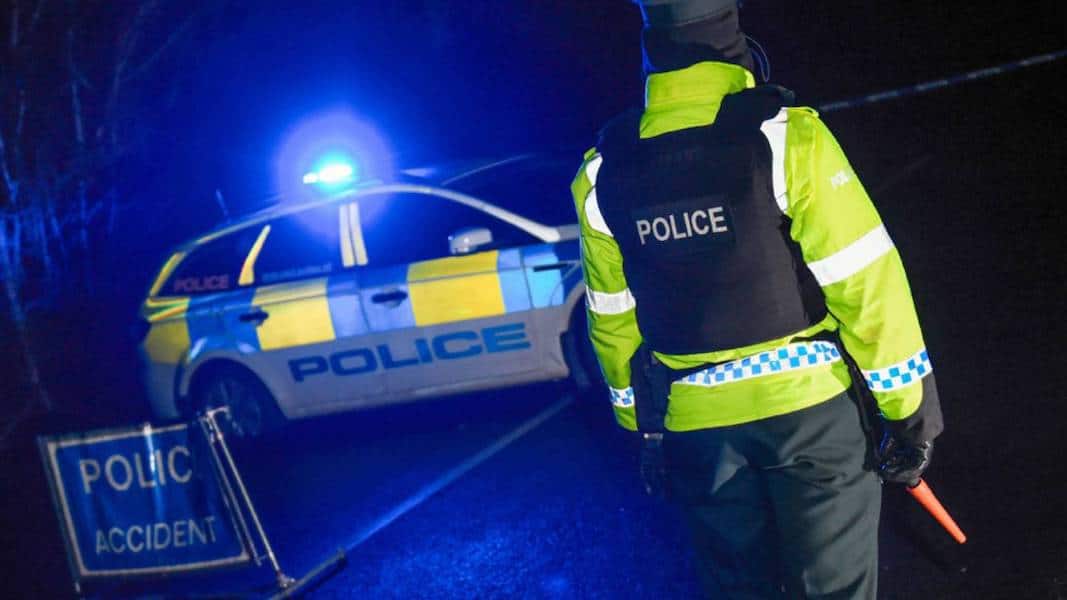 The mother of a teenage boy seriously injured in a road collision six weeks ago has said, had it not been for the efforts of a passing nurse arriving on scene, he too would have died waiting on an ambulance.
Tracey Maguire, from Forkhill, was speaking on Monday evening after details emerged earlier in the day of the loss of Jody Keenan.
The 39-year-old's mother gave CPR to her daughter after she collapsed walking home with friends from a night out in Newry.
Jody, who for many years had been a teaching assistant at St Paul's High School in Bessbrook, sadly passed away as they were waiting on an ambulance to arrive from Belfast.
The 45-minute came because of a shortage of ambulance cover locally.
For Tracey, whose son James came close to dying, said the weekend's tragedy should not have happened and added: "Something needs to be done."
James had been in a Volkswagen Golf which was involved in a single vehicle collision along the Forkhill Road, Mullaghbawn.
It happened at around 1am on Sunday, February 27, and the road remained closed overnight, as mum and dad, Tracey and James Senior were awakened and informed there had been an accident…
James was left fighting for his life in hospital with serious injuries, with police describing the teenager as being in a critical condition.
Now mum Tracey – who has shared with us details of that terrible evening just weeks ago – has revealed it was a passing nurse who gave First Aid to James and undoubtedly saved his life.
She told Armagh I: "A local man who was in one of the cars passing the accident came upon the debris on the road and stopped, got out and got a flashlight from the boot of his car. He went down into the field and found my son in the back of the car, face down and unconscious.
"The second car had a local nurse inside and she was called down and climbed inside the car and lay with my son for over 40 minutes, waiting on an ambulance which was coming from Craigavon.
"The male neighbour was on the phone to the ambulance for 50 minutes and they still hadn't arrived. Houses beside the accident came out with towels and blankets.
"The local man explained on the phone to 999 that my son needed an air ambulance as it was life or death.
"The local nurse lay in the upside down car with my son and held his airways open until fire crews who arrived first at the scene.
"They spoke so highly of the nurse and said 'only for her…'. And they explained how she didn't want to move her hands from James' airways when it was time to hand over to them.
"She put my son before herself and lay with my boy and cleared his airways from blood and kept him breathing and saved his life. His remarkable recovery today is all down to her."
James has undergone major medical interventions following the trauma and the injuries inflicted in the accident.
Said Tracey: "He had a dislocated fractured hip, broken nose and bleed inside and out of the brain. He received 10 stitches to the side of his head."
The eternally grateful mum says the nurse will forever be in the family's hearts and they can never repay her for all that she has done. Against all the odds – and in the absence of medics on the scene in quick time – the nurse ensured that James is still here today.
"She is his guardian angel," said Tracey. "She said it was her job and she was happy to be there for him. She cradled him in his hour of need and kept our cheeky chappie – who lights up a room when he enters it – safe and alive. She comforted my baby boy, kept talking to him and let him know he wasn't on his own any more.
"It wasn't her job that night. She was off duty, on a family night out. That night it was her calling. She is a truly special lady and deserves the recognition and praise.
"James was taken to Daisy Hill Hospital, intubated, as he was unable to breathe for himself.
"He was then taken to the Royal Victoria Hospital in Belfast, where he spent two weeks in intensive care.
"His recovery has been remarkable. James is doing really well. He has shocked doctors and consultants.
"He came home to us the same boy who left here that awful night. A true miracle. We are truly blessed.
"I will never forget that night; the knock on the door, arriving at the scene, the trip behind the ambulance to both hospitals.
"Covid also affected visiting times and the fabulous staff of both hospitals said MLAs need to do something. In ICU, families, who are needed for recovery of loved ones, need to be allowed in more than two half hour visits a week."
Of course, the immediate pressures on the Northern Ireland Ambulance Service need addressed now as a matter of urgency, she says.
Indeed, Tracey, like everyone, was left stunned and saddened upon learning of the heartbreak of the Keenan family circle after Jody's untimely and unnecessary death.
She added: "James also waited over 45 minutes on an ambulance after being called and, only for that local nurse who came upon my son's car accident, he too would have died waiting on that ambulance.
"The nurse saved his life and also helped his miracle recovery. He could have been left with life-changing injuries or, worse, he could have died because the ambulance took so long.
"My son was very lucky…it's dreadful to think."
For Tracey, she finds it difficult to understand how this latest tragic loss could have been allowed to happen in this day and age, particularly after other incidents where lives have come so close to being lost, among them her own son.
And she believes that lessons need to be learned and action needs to be taken now.
For James, he fortunately survived. But the Keenan family have lost their most treasured prize, a young lady in the prime of her life, loved by her family, adored by her friends, described as someone who "faced every day with a smile".
"Something needs to be done," said Tracey. "The story of another local lady passing away due to ambulance shortages really brought back all the images and feelings of that night again.
"Something needs to change."
Sign Up To Our Newsletter