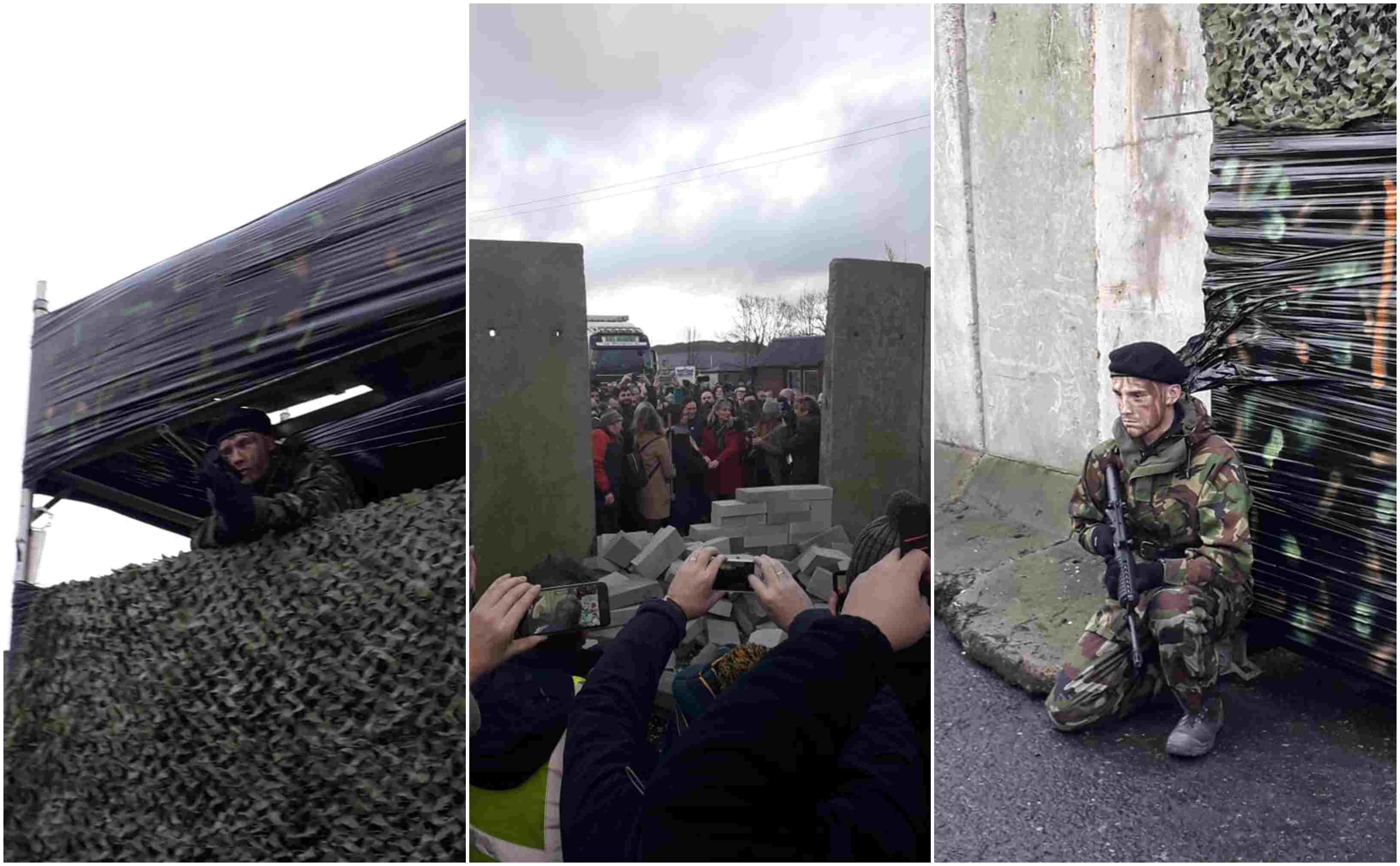 Hundreds of protestors gathered at the border close to south Armagh in protest against the potential threat posed by Brexit.
The demonstration by Border Communities Against Brexit took place on the old Dublin road near Carrickcarnon this afternoon.
The organisers said they wanted to send an "unmistakable signal" that imposing border infrastructure would not be tolerated by local people.
A mock wall and watch tower were built across part of the border as part of the demonstration, which aims to highlight the detrimental impact a hard border could have on the region.
The watch towers were camouflaged in green and black and concrete blocks were sandwiched into place across the road as a backdrop for a string of angry speeches by anti-Brexit campaigners from across the island.
Demonstrator Tom Murray, addressing the crowd, said: "Ireland will not be made to suffer the folly of the Tory party.
"We are the ones who will be suffering for the mistakes made in Westminster.
"We will not accept this border, we demand that London sort out the problem that they created."
Mr Murray added: "All the peace and prosperity that we have enjoyed will be destroyed by a hard border.
"Communities could be dragged back into the old days of living in the shadow of someone else's border.
"We are the people who will suffer the most."
Sign Up To Our Newsletter