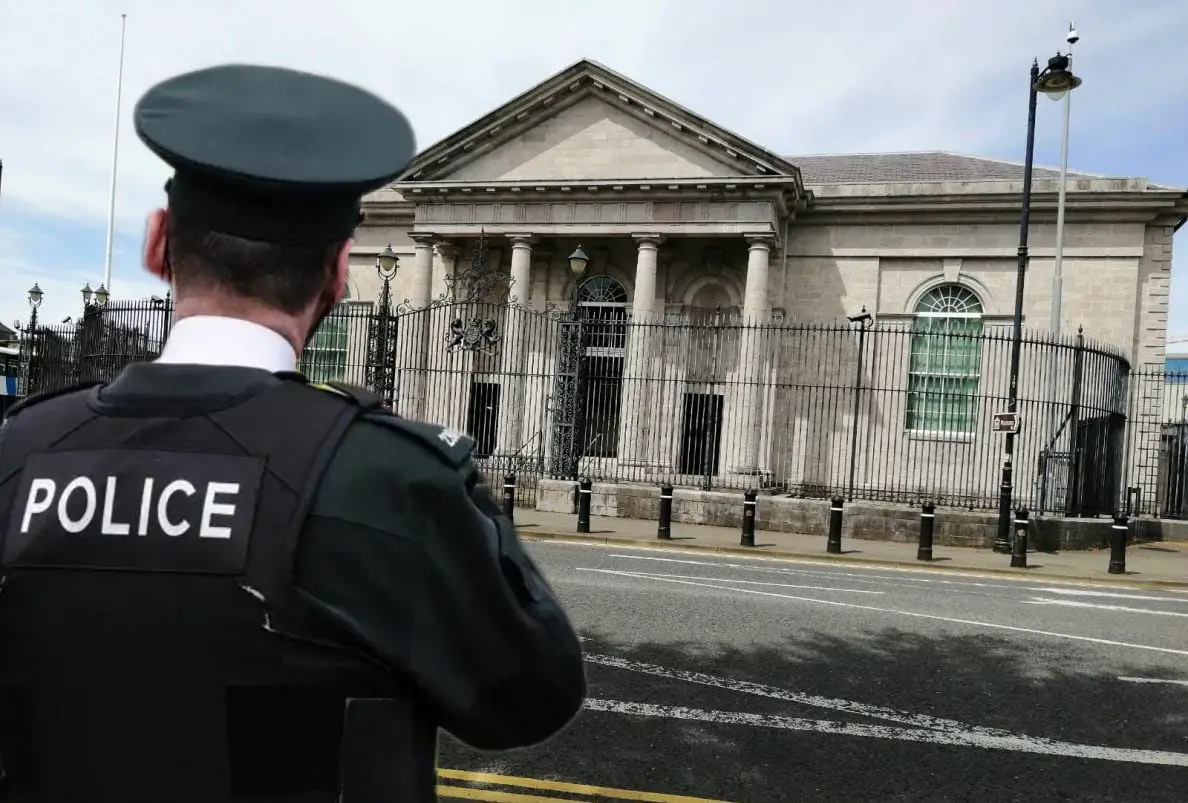 A Poyntzpass man who is alleged to have threatened to kill his 81-year-old mother has been granted bail to return to her home as her carer.
Court heard that police had been contacted by the 55-year-old's mother asking that her son be returned home and stating she wished to make a withdrawal statement.
Malcolm George Kelly, of Tyrones Ditches, appeared charged with threats to kill, common assault and threats to damage property at Armagh Magistrates', sitting at Newry, via videolink from police custody.
Prosecution outlined that on August 16, police were contacted by the defendant's mother, who claimed her son was at her home highly intoxicated and that he was being physically aggressive.
She alleged that Kelly had threatened to damage both her television and phone, before trying to grab her phone.
The defendant's mother also alleged that her son had punched and threatened to kill her. Kelly was subsequently arrested for the charges before the court.
Prosecution revealed that police had been contacted by Kelly's mother. She had told them that she wished for her son to return to her home.
They commented that the defendant had a relatively limited record and bail would be agreed subject to an address suitable to police being put forward.
A constable stated that alcohol was an issue for both parties.
She commented: "From reading the domestic history it is difficult to decide what is best."
The constable informed the court that it was believed that Kelly was his mother's carer and she had expressed her wish to make a withdrawal statement, but there were police concerns that this showed an "escalation".
Prosecution added: "Bail is not objected to per se but it is how that is managed. It would appear any ban on alcohol would be a case of setting this defendant up to fail."
Defence barrister Fintan McAleer stated: "This is a difficult background. This is a man who has been living with his mother for the last 10 years, and as the constable has pointed out both parties have substantial alcohol issues.
"This is a gentlemen who was instructed by his doctor to shield due to the pandemic. He suffers from cancer, high blood pressure, asthma and also alcoholism."
He continued: "Police have concerns due to the age and vulnerability of his mother, but he made full denials when this was put to him during police interview and has no other address to put forward."
District Judge Eamon King stated: "Mr Kelly, you are in the police station as a result of a complaint from your 81-year-old mother, that you threatened to kill her, assaulted her and threatened to damage her property.
"If I don't grant bail you understand where you will be going…it will be Maghaberry. When you arrive there you will spend two weeks in quarantine in a cell on your own."
He continued: "Including this, it is 11 times that the police have been called to your door for incidents between you and your mother or your mother and you."
Mr Kelly commented: "It is slight arguments, it has never been as bad as this."
District Judge King released the defendant on his own bail of £250 with no conditions as he adjourned the case until September 3 before Banbridge Magistrates' Court.
Sign Up To Our Newsletter