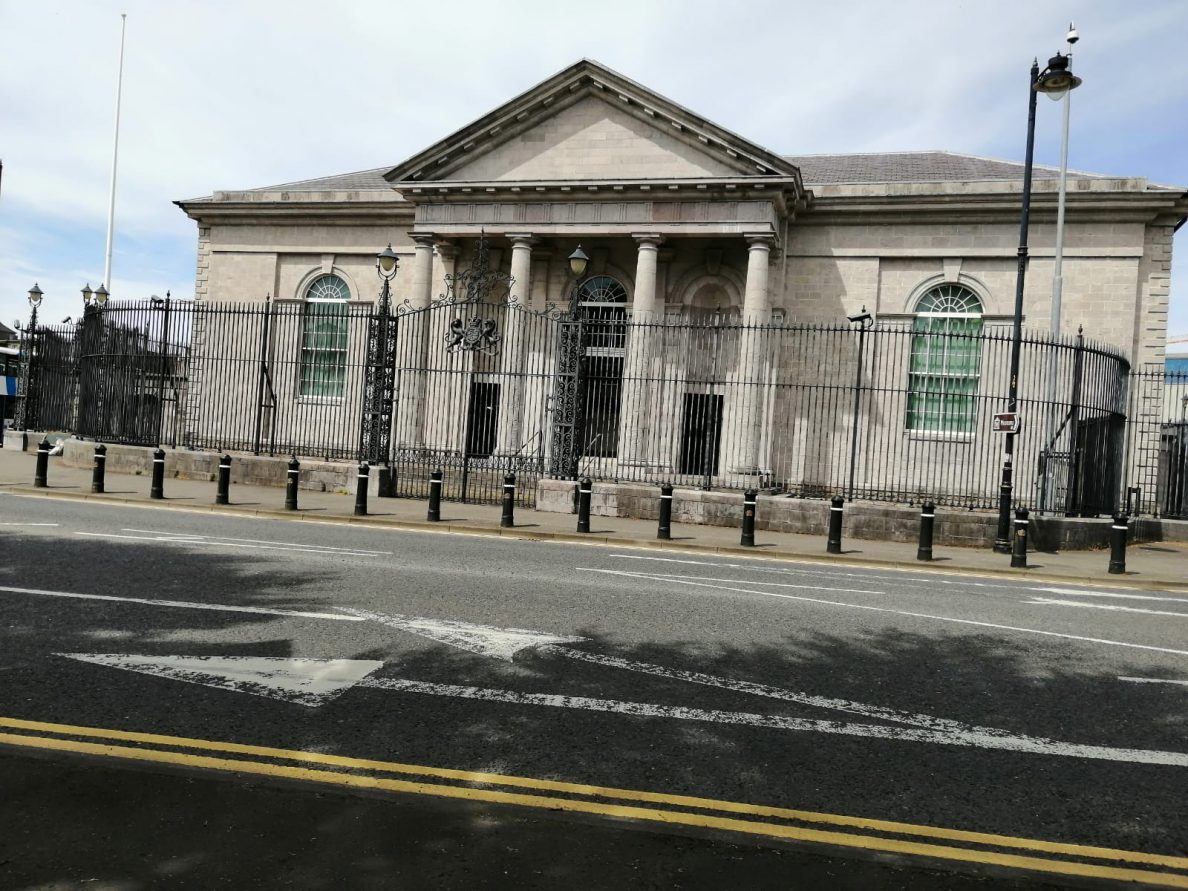 A man who is alleged to have rammed into a police vehicle three times after being observed changing the number plates of a car has been denied bail.
Court heard that the car in question, which the 38-year-old is alleged to have driven without a licence or insurance, is believed to have been linked to a burglary in the Republic of Ireland.
Martin John McDonagh, of Victoria Street in Belfast, appeared facing nine charges at Armagh Magistrates', sitting at Lisburn, on Tuesday via videolink from police custody.
The defendant is charged with dangerous driving, no driving licence, using a vehicle without insurance, assault on police, resisting police, going equipped for theft, driving whilst unfit, driving whilst disqualified and handling stolen property.
Defence solicitor John Rocks informed the court that he wished to make a bail application on his client's behalf which was objected to by police.
A constable told the court that on July 26 at 7.30am police were on patrol of Church Hill in Jonesborough when they observed the defendant changing the licence plate of an Opal Insignia in a car park.
Upon approaching McDonagh, he allegedly got into the car and rammed it into the police vehicle three times before getting out to run off.
The defendant was arrested a short time later but court was told he resisted police, causing one officer injury.
It was observed by police that McDonagh had bloodshot eyes, his speech was slurred and he was unsteady on his feet.
A preliminary breath test was carried out resulting in a fail; the defendant stated that he had not been drinking but admitted to having taken medication and claimed the vehicle was not his.
The court was told that police later discovered that this car had been stolen from the Republic of Ireland, and the original plates along with a Northern registration plate and tools for changing these were allegedly located inside the vehicle.
Outlining objections, the constable said: "We believe there is a risk of flight and reoffending. This vehicle was linked to a burglary in Co Cork.
"He also attempted to evade police by ramming the vehicle and running away."
Mr Rocks stated: "Mr McDonagh has only recently been released from custody. He completed a significant period, and I am instructed he is now living in the Belfast area with his partner.
"During interview, he outlined he did not recall much of the incident. He stated he was asked to go to Jonesborough to collect the vehicle and he did identify the two individuals who asked him, even giving their addresses."
He continued: "He has proven in the past that when on bail he does abide by the conditions. He made full apologies during the course of the interview and claims he was not aware they were police officers at the time."
District Judge Amanda Henderson stated: "This defendant is only out of custody and these are extremely serious allegations. This vehicle is also linked to offences in the Republic of Ireland.
"There is no way I can grant bail at this stage."
Bail was refused and the case was adjourned until August 19 for an update.
Become a member...
Have you considered becoming an Independent member, where not only you support local independent businesses, but you help Armagh I champion a wider, more independent, and impartial range of journalism that matters to your local community – from videos and photos to features and events.
Not only do members get the Independent Card, which gives you exclusive access to fantastic discounts from local businesses but you can get an exclusive members-only newsletter packed with the best deals locally, as well as unique first-look content. Not to mention, our competitions, discounts and giveaways will be made exclusively to our members only. Sign up to become a member or find out more here.
Become a member