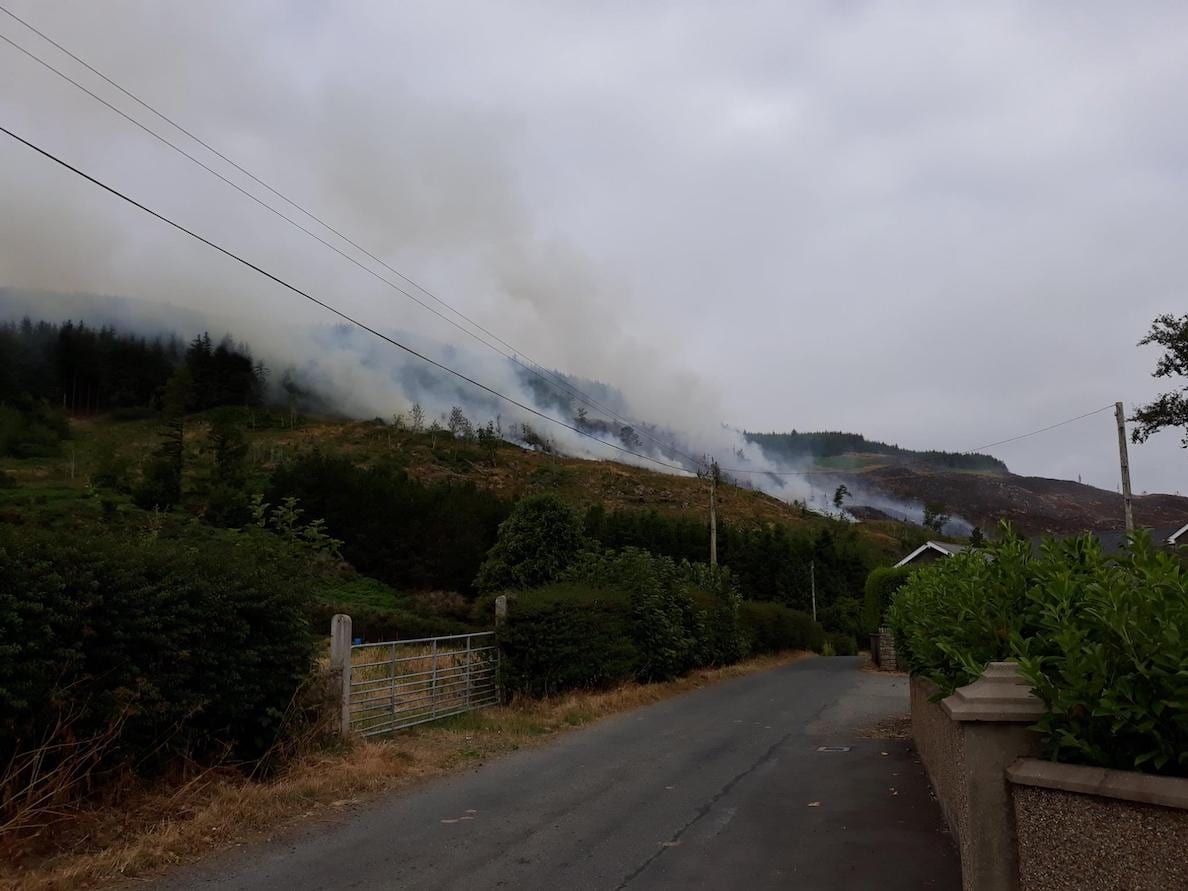 The Irish Air Corps have been called in to assist with tackling the fires which have engulfed Slieve Gullion in south Armagh since Saturday.
Their helicopter has been lifting water from the nearby Camlough Lake before flying over the affected area, dumping thousands of gallons of water throughout the day.
The real fear for firefighters is that the blaze is approaching an area of special scientific interest.
A Northern Ireland Fire & Rescue Service (NIFRS) Spokesperson said: "Four appliances, specialist Wildfire Resources and all-terrain vehicles are currently at the scene.
"The gorse fire covers an area of approximately 100 acres and is encroaching upon an area of special scientific interest.
"This is a deep-seated fire and has been challenging due to the difficulty in accessing the seats of fire, the direction and strength of the wind and the continuing dry weather conditions which have led to recurrent re-ignition."
The spokesperson added: "We are working alongside the Forest Service and the Mourne Heritage Trust to extinguish the fire and prevent it spreading further into the forest.
"We are using drones to help us with command and control of the incident and would appeal to the public not to fly drones in this area which hampers our response.
"Although the number of gorse fire incidents has fallen slightly over the past week, we are still dealing with on average 85 gorse fires a day.
"We would like to thank the public for their support, but would appeal to them to help us by remaining vigilant and to report any gorse fires immediately to us."
Sign Up To Our Newsletter