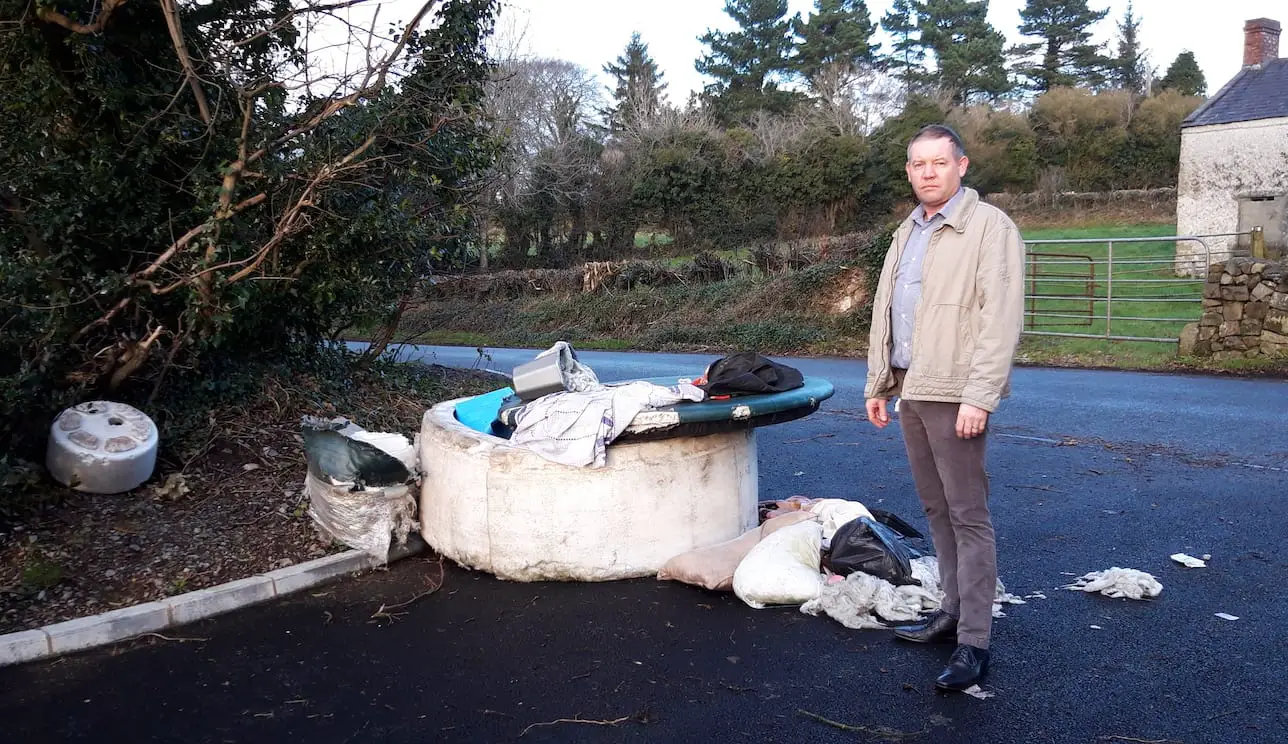 A hot tub was found among the items dumped in the latest fly-tipping in the Slieve Gullion area.
Residents in the area were shocked to discover the hot tub casually dumped at the side of the Ballintemple Road close to the entrance of Slieve Gullion Forest Drive.
Other rubbish lay alongside the discarded hot tub.
Sinn Fein councillor Mickey Larkin said the the surreal scene which greeted residents has left them "disgusted at the wanton disregard for this Area of Outstanding Natural Beauty".
He added: "It beggars belief that someone who had an item of luxury such as this couldn't dispose of it responsibly at the council facility in Camlough which is only five miles away".
The Sinn Féin elected representative said that people expected tough action by Council against those who cared nothing about communities are the environment.
"It is time for the Council to take a tougher line against those who desecrate our district and cost ratepayers hundreds of thousands of pounds every year," he said.
"There can be no excuse for this disgusting behaviour. I would ask anyone who may have information about this incident, or others, to contact the Council or myself."
Councillor Larkin concluded: "I reported this dumping to the Environmental Health Department of the Council and they responded within hours, removing the rubbish.
"Residents are grateful for the quick response of the Council and I would like to add my appreciation for the immediate action taken by Council staff."
Sign Up To Our Newsletter