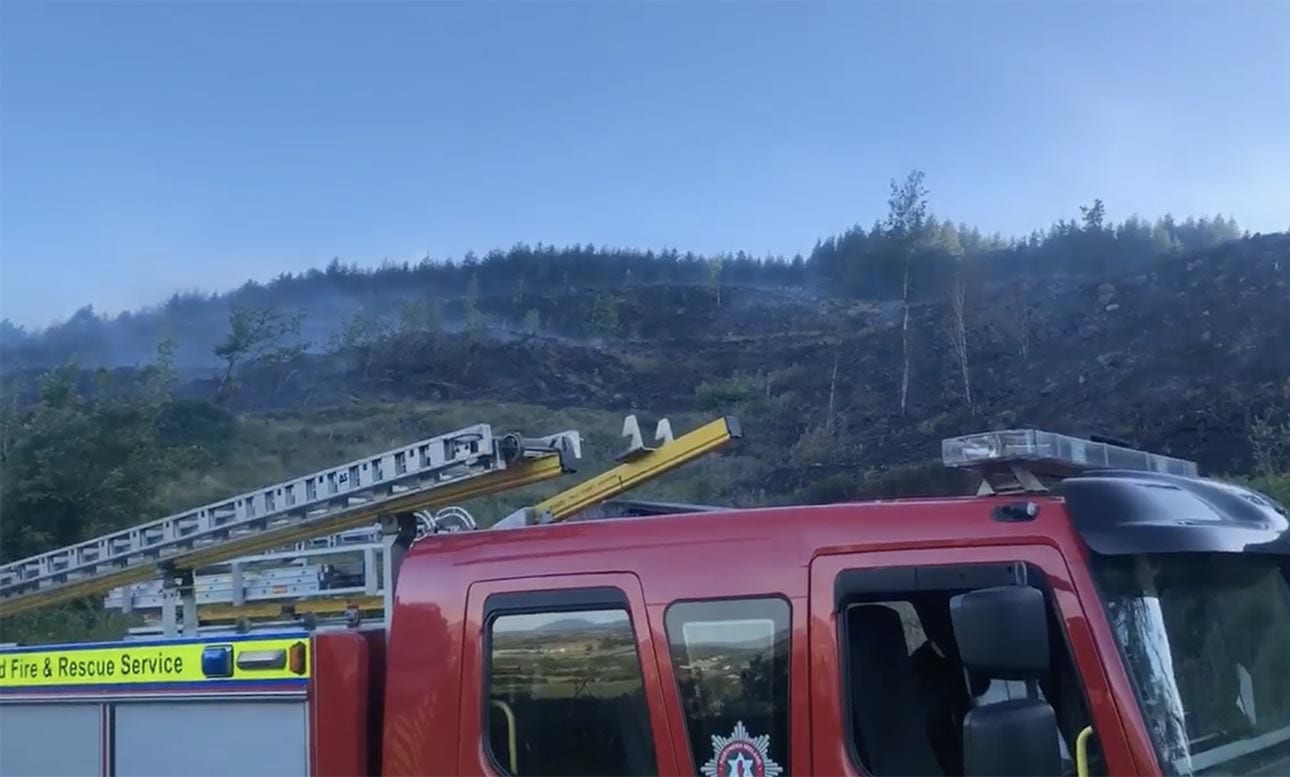 Gorse fires in south Armagh are still burning three days after being "deliberately" set alight.
Forty-four firemen and women have been bravely and tirelessly fighting the fire on side of Slieve Gullion since Saturday morning.
It is understood to have started in the Ballintemple Road area, close to Meigh.
The fire crews are being helped by the Forestry Service Specialist Wild Fire Team, Mourne Heritage and The Brethen Community.
The local community have rallied behind those working long hours, by supplying food and water throughout the day.
SDLP MLA Justin McNulty says was most likely caused "by a deliberate ignition", according to a fire chief dealing with the mountain blaze.
He said: "They [firefighters] need a helicopter with a bucket but sadly there isn't one in the North.
"A request has been made to bring in one from the South. The forest is in danger of going ablaze.
"Everyone needs to be more careful and responsible to prevent this kind of destruction of our natural heritage and our beautiful Ring Of Gullion Area of Outstanding Natural Beauty."
Newsletter
Sign up for our weekly newsletter here.