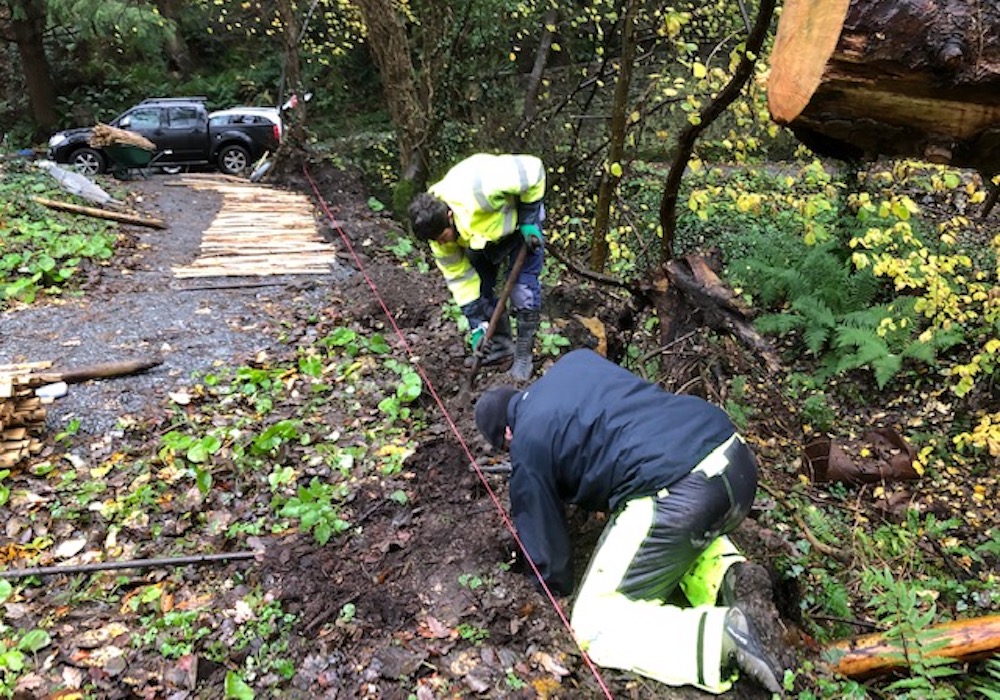 Volunteers at Glenanne Development Association are creating a walled garden which will be a safe space for local people to spend time in to improve their mental health and wellbeing.
The work is being carried out thanks to a £9,924 grant from The National Lottery Community Fund.
It  is just one of a number groups in the Armagh City, Banbridge and Craigavon area to benefit as they aim to improve health and wellbeing and tackle local issues, including challenges arising from the COVID-19 pandemic.
Damien McDonald, Treasurer of Glenanne Development Association said: "This grant has been absolutely fantastic and will help us to move our project forward by opening The Glen to the public.
"We are very grateful to have received funding and look forward to creating a safe, calming environment to benefit the local community thanks to The National Lottery Community Fund."
Seagoe Parish Church in Portadown also received a £10,000 grant to deliver a series of programmes. The project includes a job club, life skills, and a debt service, to support people experiencing unemployment and/or financial difficulty.
The 1795 Historical Society based in Sloan's House, Loughgall, is using a £10,000 grant to improve accessibility to their garden of remembrance and run activities for local people to improve their mental health.
The Conradh Na Gaeilge (Lurgan Branch) is using a £2,570 grant to buy protective screens, a remote door entry system and PPE to make their building safer for teachers and students.
Dromore Orange Hall Committee is using a £10,000 grant to install a lift in their hall. This will make the venue more accessible to the community so they can attend activities which will reduce isolation and improve wellbeing.
Families Acting for Innocent Relatives is to receive a £10,000 grant to install a new heating system in their building so they can run meetings, activities and events for their members in a comfortable space.
Also receiving funding in the area are Clanmil Housing Association, WAVE Trauma Centre and Head Injury Support.
National Lottery players raise around £30 million every week across the UK for good causes like these. The vast majority of grants awarded are for smaller amounts of under £10,000, going to the heart of communities to make a big difference.
Kate Beggs, Northern Ireland Director of The National Lottery Community Fund, said: "It's great to see such a variety of projects being funded to help people as they continue to be affected by the pandemic.
"We know that even a small amount of money can really change lives. All of these groups are rising to the challenges of COVID-19, supporting wellbeing now and in the future.
"People know best what is needed in their area and we want to talk to anyone who has an idea or wants more information on funding to support their community.
"National Lottery players can be proud to know that the money they raise is making such a difference across Northern Ireland."
For more information on funding from The National Lottery Community Fund please visit www.tnlcommunityfund.org.uk/funding/northern-ireland.
Sign Up To Our Newsletter