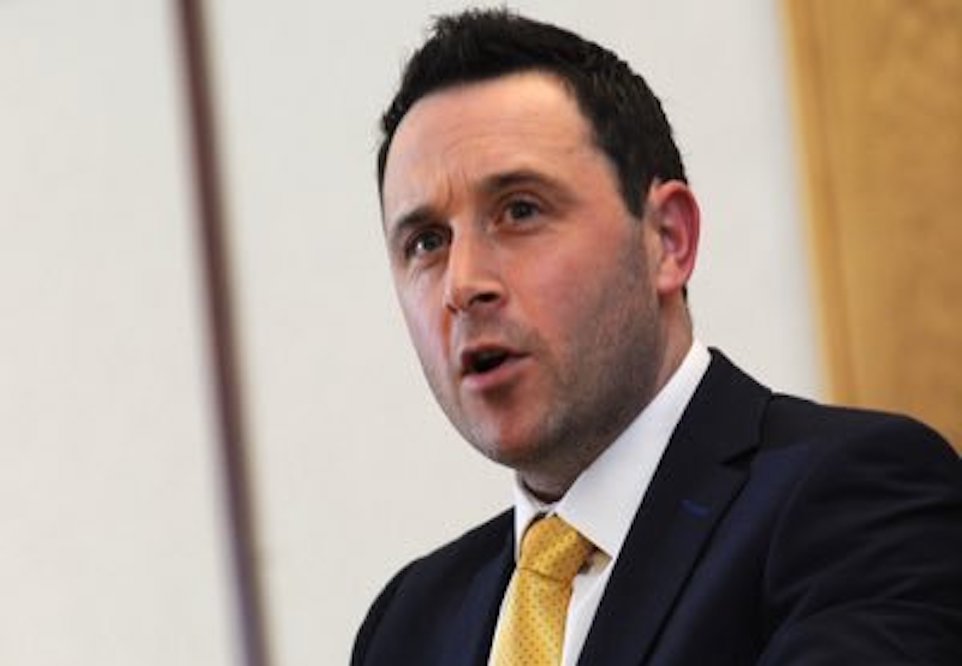 The SDLP has selected Slieve Gullion councillor Pete Byrne as their Westminster General Election candidate for Newry and Armagh.
He will aim to unseat Sinn Fein who has held the seat since 2005, with Seamus Mallon having previously held the seat from 1986.
Speaking at their selection convention Pete Byrne said that a December Westminster election will be a defining moment for the future of this island and every opportunity to defend the interests of people, businesses and communities in the North must be taken.
He said: "Since the referendum vote in 2016 the people of the North have consistently and passionately defended the shared rights and protections we enjoy with our membership of the European Union.
EU funding has for years supported the social and economic fabric of our island and the jobs and opportunities that we have benefited from underpins our peace and prosperity.
Despite this, the North has been ignored by consecutive Tory Prime Ministers and the DUP. The coming election is our opportunity to strengthen our message and defend the right of the whole island to remain within the European Union."
He added: "Whether we like it or not, the North's destiny is being decided at Westminster. As an Irish Nationalist I would rather our decisions were made in Dublin but for now London is where our future is being decided.
"We must use Westminster to steer the direction of travel for our people in the same way the SNP are engaging to promote Scottish Independence.
"Our MPs, with the exception of Sylvia Hermon, have either facilitated this disaster or stood outside on the lawn shouting in, leaving the DUP claiming to speaking for people in the North.
"They have failed to defend our interests and it's time for the electorate to cast their verdict on that failure.
"Newry and Armagh deserves better than an empty seat when decisions that impact the lives of people here are being taken in London.
"The green benches of the House of Commons consistently need to hear about the threat to tens of thousands of jobs in communities across the North, the threat to the Good Friday Agreement and the rights of citizens here to define as Irish.
"In March, thousands of people in our community are facing the bedroom tax and substantial cuts to their welfare support. That's what we are fighting for and London is where the fight to defend people here has to be taken.
"Now is the time to roll up our sleeves and get to work. The deadlock of the last three years has handed more power to the British Government.
"More and more decisions are being taken at Westminster in our name, against our interests and without our consent. We need MPs who will stand up for us and not stand aside for the Tories. At this election, I will speak to people about the need to take the fight into the heart of Westminster and demand our voice is heard."
Sign Up To Our Newsletter