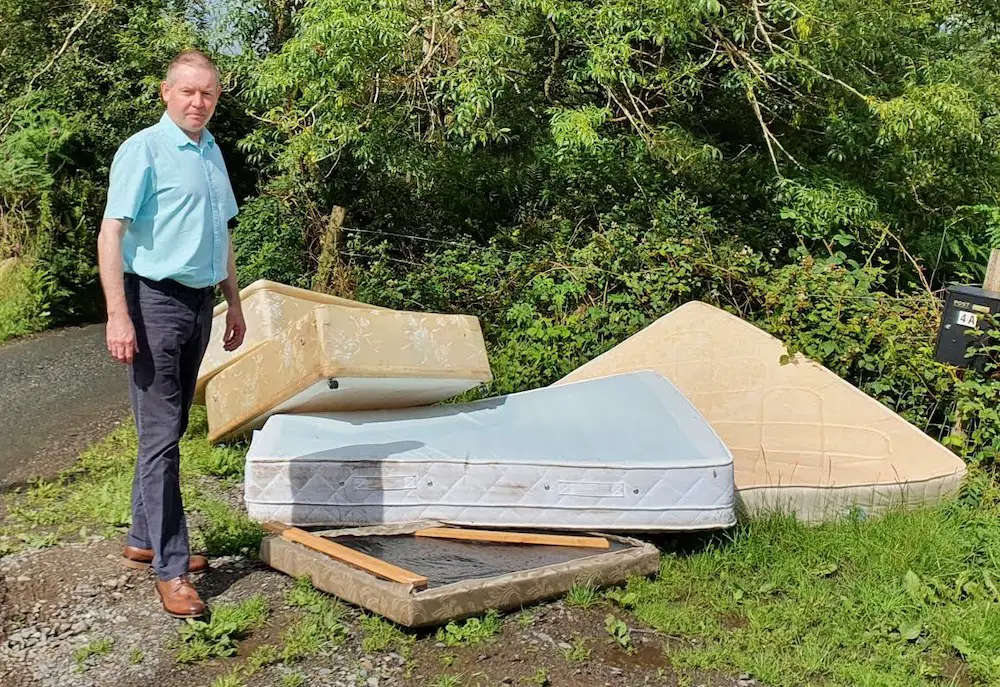 This was the scene on a rural south Armagh road over the weekend as calls continue to be made for recycling centres to return to full capacity.
Slieve Gullion Councillor Mickey Larkin said that fly tipping continues to be "a major scourge" in the area.
The Sinn Féin representative was commenting after visiting the latest scene where bed mattresses were amongst the items discarded along the side of the road.
"There can be no excuse for these type of acts," he said. "Fly tipping continues to be a major scourge throughout the area.
"Those engaged in these selfish acts care nothing about the local communities or the environment.
"I arranged for the dumped material at this latest scene to be lifted and residents are grateful for the quick response of the Council; I would like to add my appreciation for the immediate action taken by Council staff."
Councillor Larkin said that people expected tough action by Council against those who cared nothing about communities are the environment.
"It is time for the Council to take a tougher line against those who desecrate our district and cost ratepayers hundreds of thousands of pounds every year.
"There can be no excuse for this disgusting behaviour. I would ask anyone who may have information about this incident, or others, to contact the Council or myself."
Sign Up To Our Newsletter