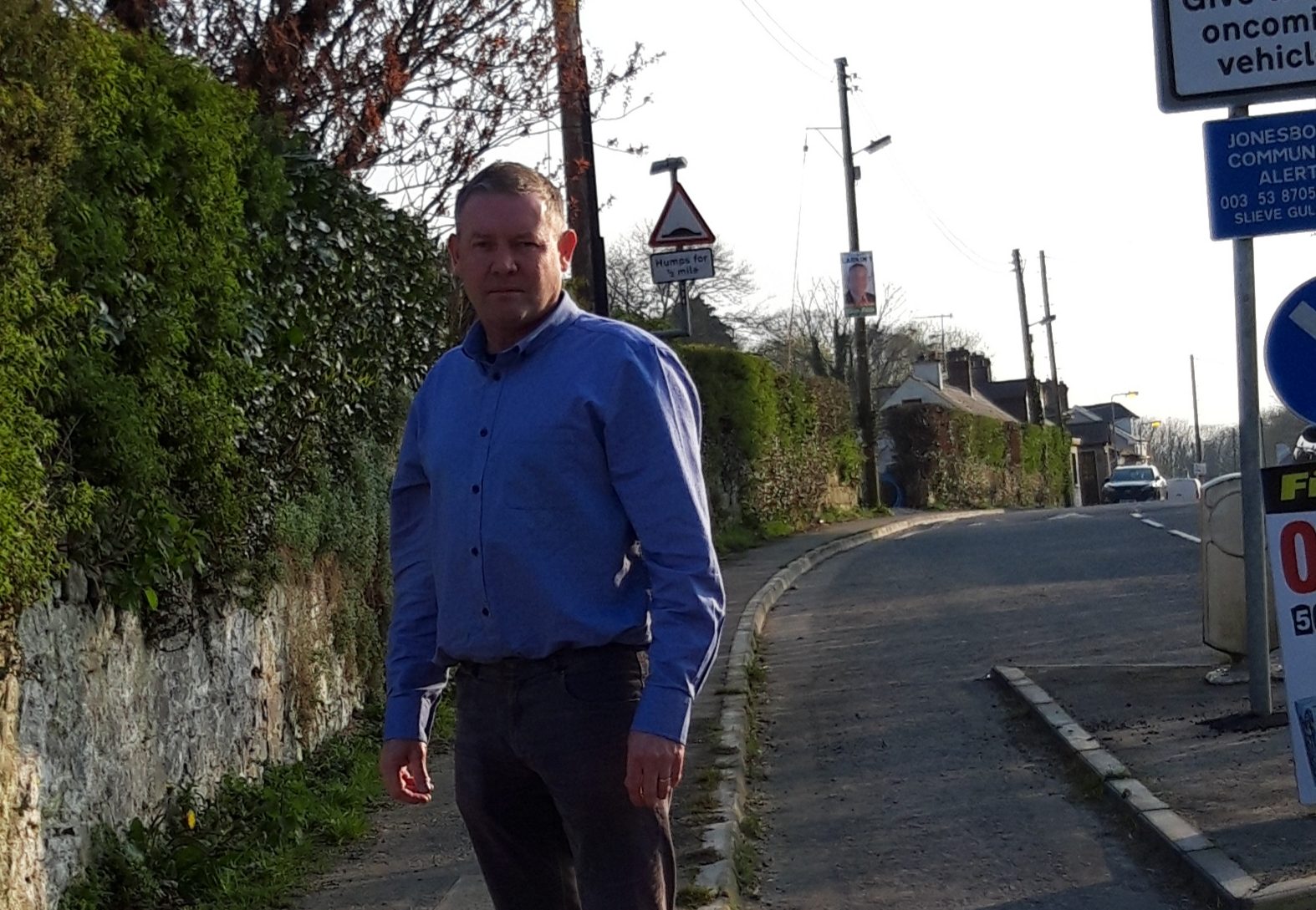 Speeding driver are putting lives at risk in a south Armagh village by ignoring traffic calming measures in place, it has been claimed.
There have been a number of near misses where pedestrians have almost been struck in Jonesborough according to Councillor Mickey Larkin.
And the Sinn Fein representative has called for drivers entering the village to respect the traffic calming measures
He said the actions of some motorists had caused concern.
"I have received a number of reports relating to cars mounting the footpath at the entrance to Jonesborough in order to avoid giving way to traffic leaving towards Junction 20," explained Councillor Larkin.
"The island positioned at the top of Church Hill ensures that vehicles slow down on approach to the village, however a gap along the footpath has allowed some thoughtless drivers to swerve around the safety feature. On a number of occasions pedestrians have had a narrow escape as cars careered towards them."
Appealing for motorists to drive safely and sensibly, he added: "Drivers must consider the wellbeing of those residents who use the footpaths within the village.
"Patience costs nothing but may save a life.
"Waiting a few seconds before entering the village ensures the health and safety of all road users. Please drive safely and sensibily.
"I have reported the problems caused by the gap to the Roads Service requesting they study the issue and bring forward a solution to protect the safety of residents."
Sign Up To Our Newsletter